Russia was ejected from the Council of Europe (C0E) on 16 March and as of 16 September 2022 will no longer be bound to the European Convention of Human Rights. However, the consequences for citizens abroad and in the country will last for many years.
Yet besides sending a strong political message, this momentous decision will have far-reaching consequences for citizens in Russia and abroad, Rick Lawson, Professor of European Human Rights Law at Leiden University, told The Brussels Times.
18,000 pending cases
Individuals and states can still submit applications against Russia until 16 September. Until that date, every act committed by Russian authorities must be in legal compliance with the Convention.
Lawson explains that this six-month delay means that any state intending to violate human rights "cannot just get rid of the Convention for the sake of convenience and then start torturing people the next day. They will be bound to the Convention for another half a year."
The ECHR said it would continue to investigate all cases currently pending against Russia – a total of more than 18,000. Some cases have been waiting for a decision for years.
"My understanding is that these 18,000 cases represent another 15 years of work for the court. So even if there are no new applications in the coming weeks and months (which seems highly unlikely), they will still be investigating and ruling on cases related to Russia for the next 15 years."
The human cost
Cases can only be taken to court in Strasbourg once the complainant has tried and failed to remedy the situation on a national level, which Lawson said could take years and in some instances is simply impossible.
"If a person's flat in Ukraine is shelled by Russian forces, they won't go to a Russian court to complain about this and win the case. If people cannot have recourse to the normal channels, they could go straight to the ECHR," he explained.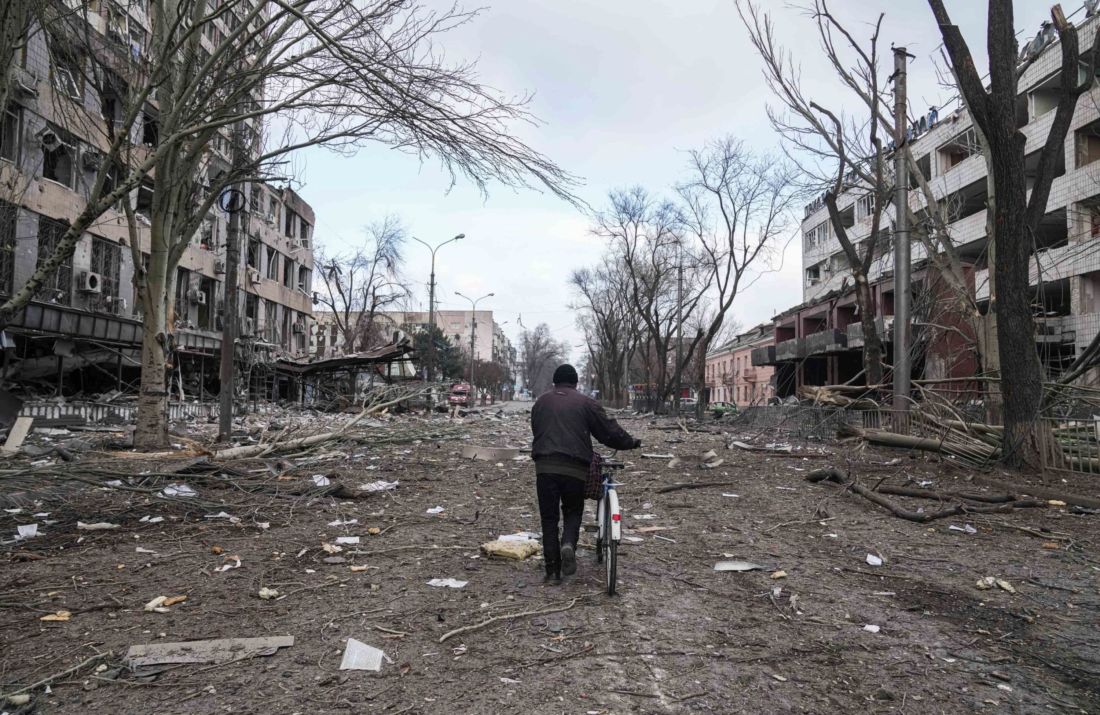 In a country like Russia, it is also not always possible for citizens to go to the national courts with complaints against the state.
"When Russia stepped out of the most sophisticated human rights mechanism we have in the world, the Russian parliament tried to claim that is not a problem because citizens are protected by the Russian constitution and courts," Lawson said.
He added that courts may no longer be inclined to implement Convention standards, meaning they may not offer the kind of protection citizens would otherwise get in Strasbourg.
"It may be that citizens feel intimated and don't dare to bring a complaint to Russian courts. Then they should have the courage to take the case to Strasbourg anyway and to argue that they were dispensed from going to the national courts first, because there was no prospect of success," Lawson stressed.
Related News
After 16 September, Lawson believes it will become more difficult for cases against Russia to be heard at the ECHR.
Price of protection
Lawson stressed that one of the biggest consequences of Russia's departure from the CoE will be the impact on its overall budget since the Council depends on contributions from Member States. This will see bodies such as the ECHR affected.
Russia accounts for 12.5% of the Council's income from contributions that Member States are legally bound to pay based on their GDP, and 7.5% of contributions to the total budget. The total budget of the council annually is €477 million, to which Russia contributes €34 million, meaning a substantial sum of the budget will disappear with Russia.
"There will be a reduction in costs because activities in Russia will be halted, but most of the budget goes to staff. Either other branches of the CoE will have to accept greater cuts to spare the ECHR or the C0E itself will suffer the consequences," Lawson said.
"With 18,000 Russian cases currently pending and likely many more applications being sent to the court as a result of the ongoing events in Ukraine, we must ask how they will be able to bear the load with far fewer staff."
The CoE's Secretary General's spokesperson, Daniel Höltgen, acknowledged to The Brussels Times that this is a big gap to fill, but stressed that ambassadors are attending to the issue.
"Of course, there will be a shortfall, that is not a fear that's a fact. Member States are now discussing how to make up for that."
The German Bundestag has already pledged to compensate for the shortfall, together with other Member States.