In 2020, 17.5% of the population of the European Union lived in overcrowded households, according to data from Eurostat, the EU's statistics agency. Overcrowding was classed as not having enough rooms for the number of people living in any given household, also taking into account their family situation, and ages.
During the Covid-19, the effects of household overcrowding were particularly acute, as many houses were confronted with having to balance children playing in the same room while parents tried to telework during the lockdowns. Also, more crowded households are associated with a higher risk of propagating viruses.
The problem of household overcrowding was most severe in Romania, where just less than half (45.1%) were living in overcrowded households in 2020. In Latvia, 42.5% of households were overcrowded, Bulgaria 39.5%, Poland 36.9%, and Croatia 36.2%.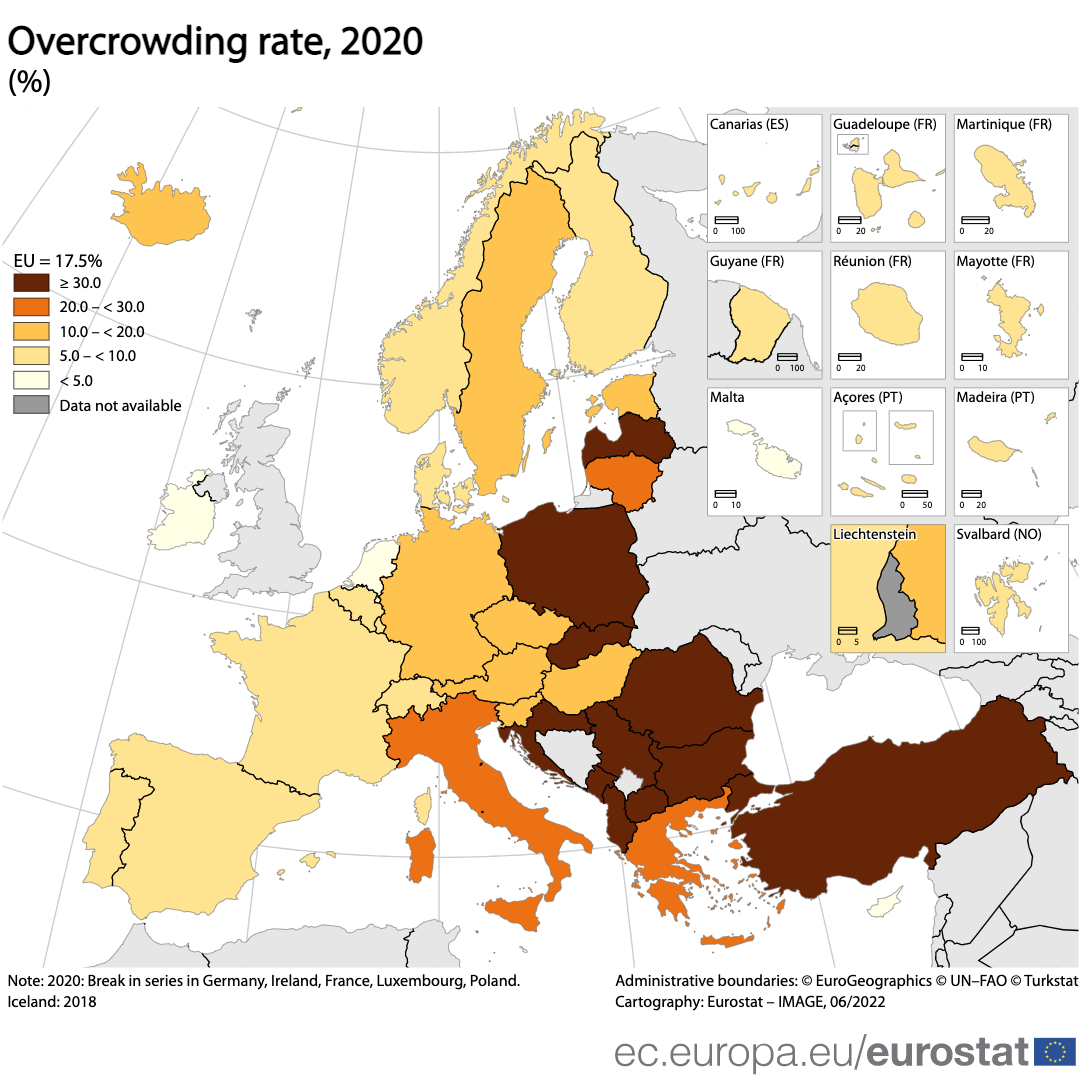 In Belgium, only 5.7% of households were overcrowded, well below the EU average of 17.5%. The least crowded households were in Cyprus (2.5%), Ireland (3.2%), Malta (4.2%), and the Netherlands (4.8%).
The Eurostat survey also took into account the rising cost of housing costs. In Greece, Bulgaria, and Denmark the brunt of housing costs was the highest and housing was relatively unaffordable.
Eurostat calculated a "housing cost overburden" rate to analyse the affordability of housing compared to incomes. The rate shows the share of the population which spends 40% or more of their disposable income on housing.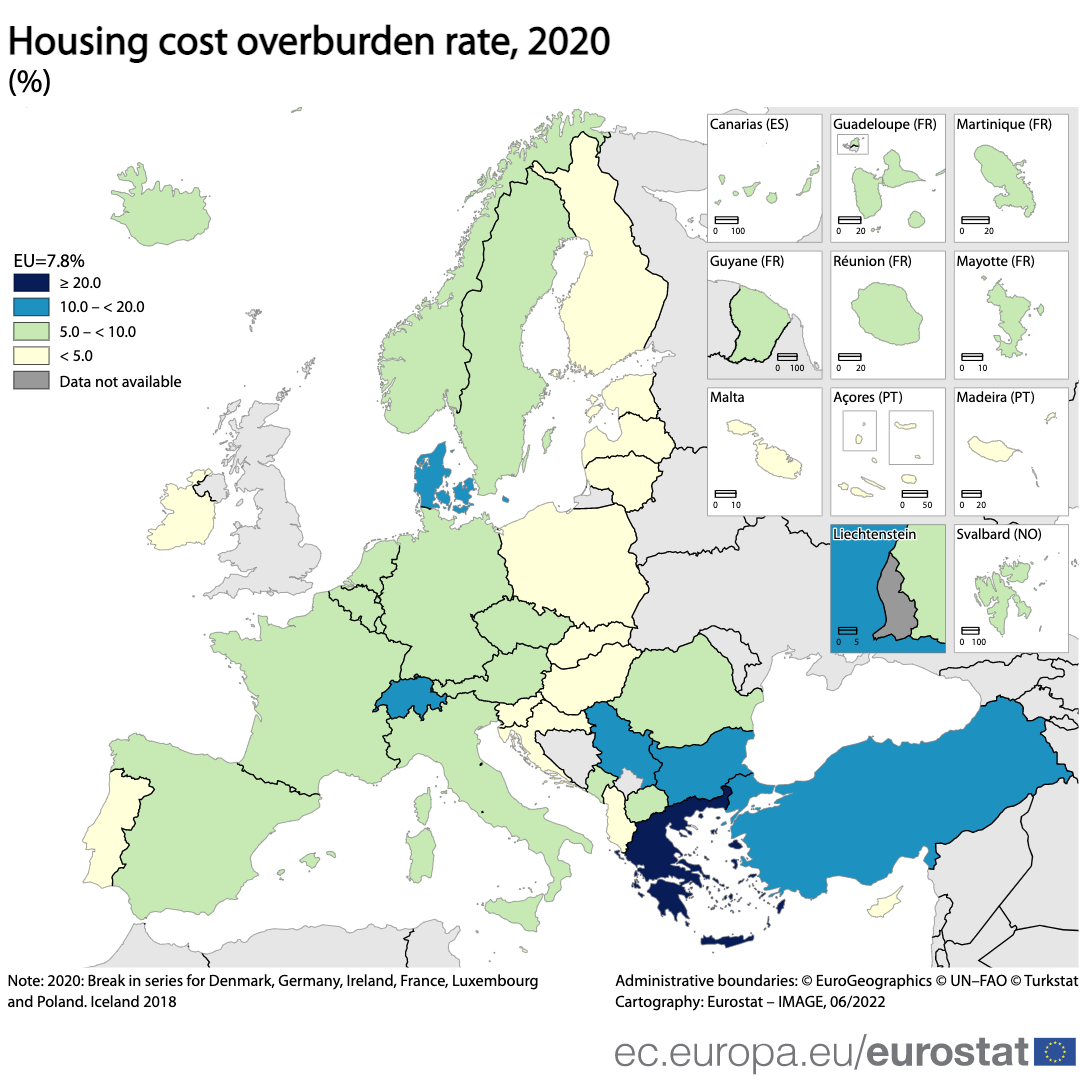 The statistics show that, in 2020, 7.8% of households in the EU spent over 40% of their disposable income on housing. The problem was most acute in Denmark (14.1%), Bulgaria (14.4%), and Greece (33.3%).
The lowest housing cost burden was in Cyprus (1.9%), Lithuania (2.7%), Malta (2.8%), and Slovakia (3.2%).
In Belgium, 7.8% of households spend over 40% of their disposable income on housing, in-line with the European average.
Belgium is not immune to the issues of both household crowding and housing cost overburden. More than one in three social homes in Brussels are "not adequately sized" for their tenants and rents in the capital reached all-time highs last year, up 8% from 2020.