So often portrayed as a nuisance, strikes are disruptive by nature but also a vital tool to protect worker conditions. Whilst politicians and loyal media are quick to write them off as collective action going too far, they are almost always a final resort only used when diplomatic efforts have been exhausted.
Strikes can also serve as a reminder of how vital some sectors are to keeping civil life running smoothly. We rarely pay any attention to public services until they stop working. For all the reasons given not to tax company profits (think of claims that it stifles innovation), strikes shine a light on who really keeps the machines running.
When was the last time you saw business executives go on strike? The Irish bank strikes of the '60s and '70s provide an isolated example of the financial sector taking this form of action. Yet the strikes had little effect on the nation's economic activity and daily life continued.
Nonetheless, industrial action can be a vital lever to bring meaningful change to the lives of those we depend on most. And yet a new EU directive could undermine or remove this fundamental right by outlawing strikes when they might hinder the functioning of the single market in certain emergency situations.
Though lawmakers deny that this is the intention, the proposed Single Market Emergency Instrument has conspicuously left out the text that enshrines the right to strike in law. Trade Unions have been quick to point out the omission and have urged the European Commission to amend the text to ensure that fundamental rights are not sacrificed to commercial interests.
With trade unions in Belgium holding the third national strike this year over the lack of government measures to tackle the cost of living crisis, public opinion about strikes might be split.
Should industrial action be a fundamental right or should we impose conditions? Let @Orlando_tbt know.
Belgium in Brief is a free daily roundup of the top stories to get you through your coffee break conversations. To receive it straight to your inbox every day, sign up below:
Household wealth increased globally by almost 10% in 2021, but Belgium saw its number of millionaires fall by 26,000 to 589,000 millionaires, according to Credit Suisse's annual Global Wealth Report published on Tuesday. Read more.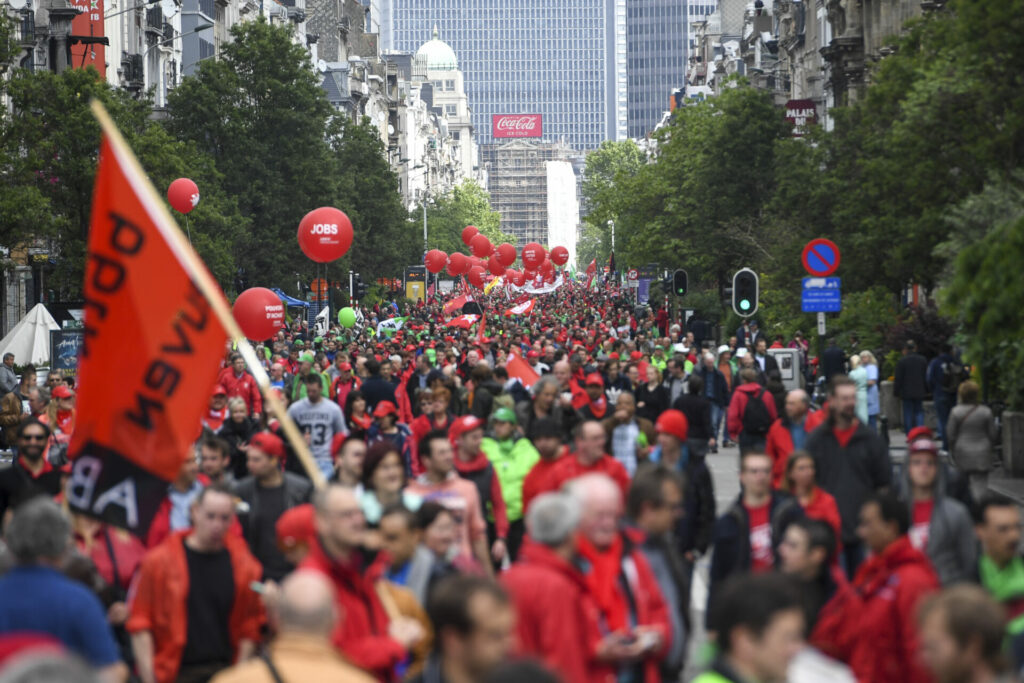 For the third time this year, trade unions in Belgium are organising a national strike in protest over the government's insufficient measures to protect purchasing power. The actions on Wednesday 21 September will strongly disrupt public transport. Read more.
While her extraordinary story initially shook the Belgian establishment, Princess Delphine is now being embraced as the royal family's newest member. Read more.
Belgian interest rates are currently at their highest level since early 2014, after the European Central Bank's (the ECB) decision to raise their own interest rates by 0.75%, their largest increase in over 20 years. Read more.
An official point of contact has been set up so that Catholics in Flanders who are also part of the LGBTQ community will be able to contact their bishop with questions about homosexuality and religion. Read more.
Shops in Belgium will turn off lights after closing and lower heating from October onwards in a bid to reduce energy consumption. Read more.
The Jenever Museum in Hasselt occupies an ancient brick farm that once belonged to the order of White Nuns. It was turned into a distillery in 1803 and converted into a jenever museum in 1982. Read more.