Foreign nationals have been found to assess their health more positively than natives in the European Union, a study conducted by Eurostat (the EU's statistics agency) concluded on 21 September.
In 2020, the share of foreign nationals aged 16 or over who consider their health "bad" or "very bad" was significantly lower than that of EU nationals. 7.8% of non-EU citizens stated that their health was poor, compared to 7.2% of EU citizens in another Member State. For those living in their home country the figure is 8.6%.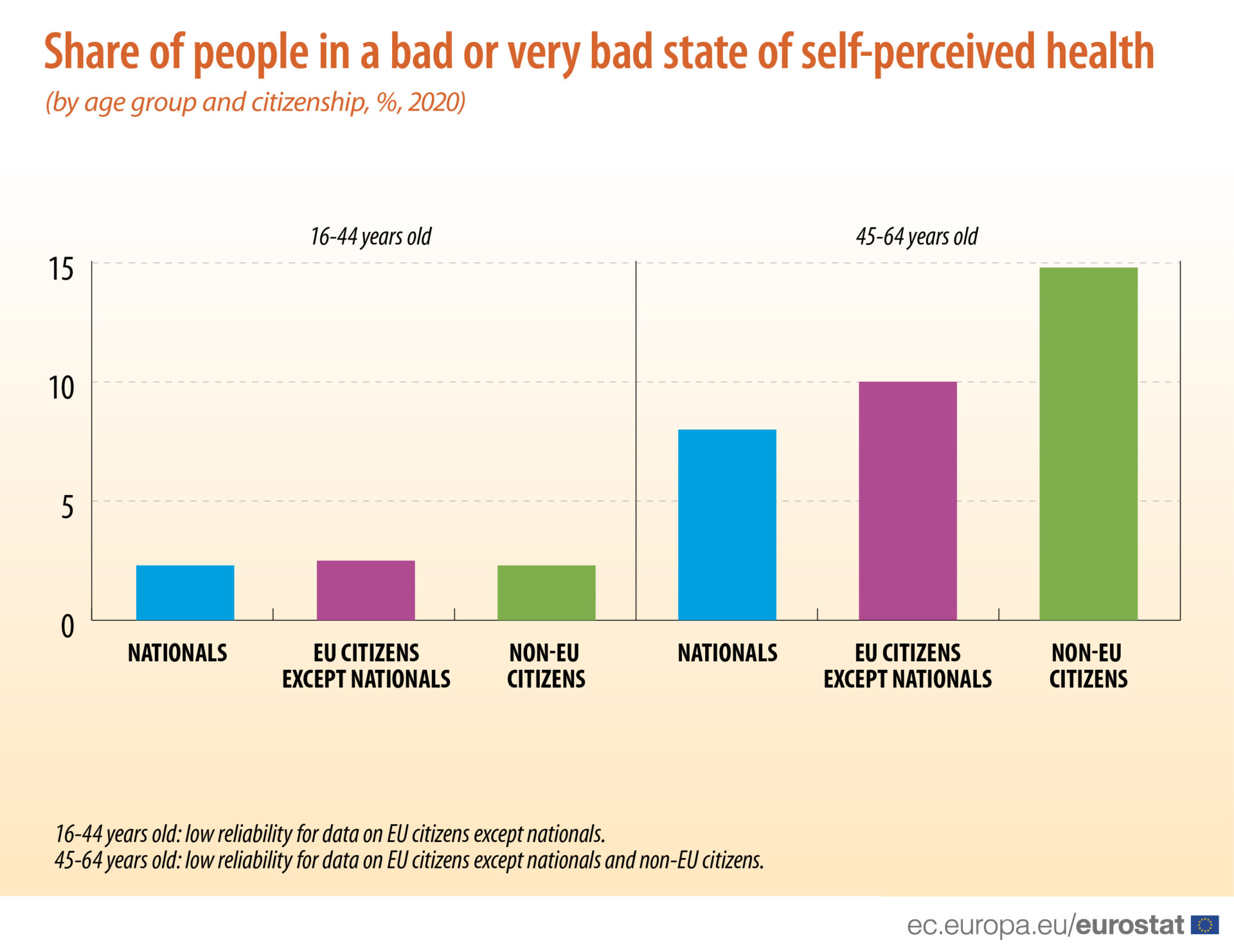 However, when analysing the data more closely there is a notable divide in the perception of health between age groups and households. For those aged 16-44, there was no significant difference between how nationals and non-nationals regard their health.
For 45 to 64-year-olds living in Belgium, 12.6% of non-EU citizens said their health was bad or very bad. For EU citizens living in Belgium, this figure was 9.4% (for native Belgian nationals it is 9.8%).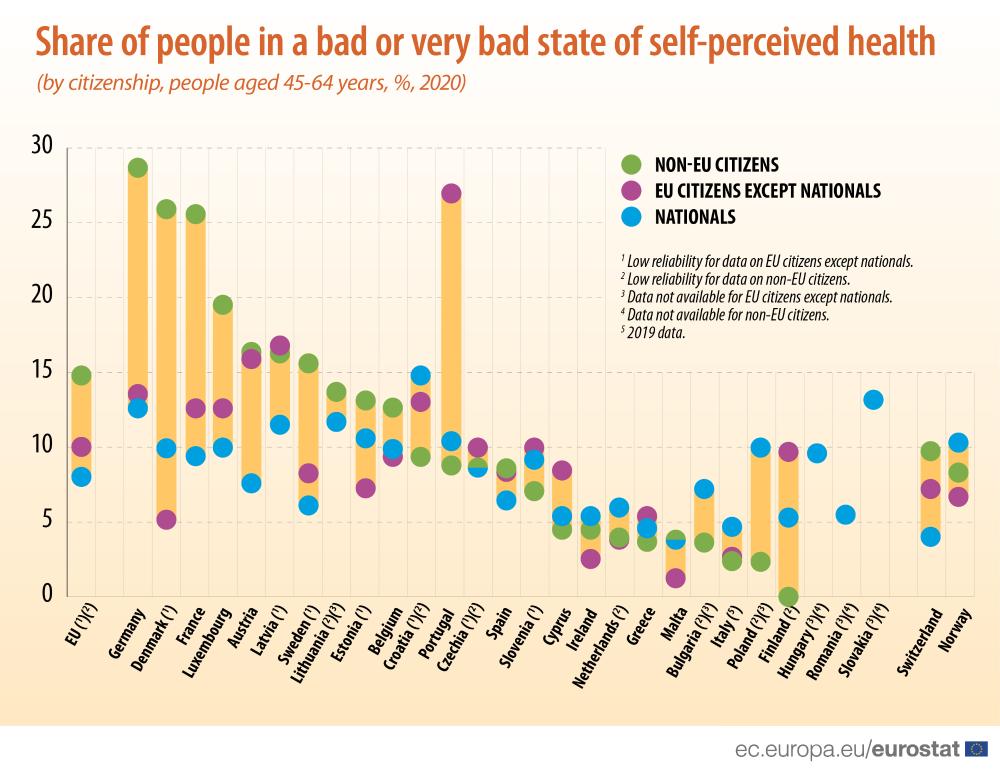 For EU nationals, the poorest levels of health among the middle-aged were recorded in Croatia (14.8%), Slovakia (13.2%), and Germany (12.6%). The best health was recorded in Malta, Greece, and Italy.