A new variant of the coronavirus is circulating in West Flanders, though experts say there's no reason to panic for the time being.
New variants are surfacing in several European countries, De Standaard reports, and 18 cases of one being called Combikron have already been discovered in the AZ Delta Roeselare hospital.
Geert Martens, doctor-specialist in clinical biology at AZ Delta in Roeselare, explained that this variant is a combination of two different Omicron sub-variants, the first of which is currently dominant in Belgium (causing seven out of 10 new infections) and the second of which is circulating more widely just over the border in France.
"If someone coughs in your face, and two hours later someone else does it again, you can become infected with two variants at the same time," Martens said.
Possibly spread at a large-scale event in February
Martens, who coordinates the genetic analysis of coronaviruses circulating in West Flanders, found 18 cases of the previously unknown variant in one month, but says there's no cause for alarm yet.
"We are sober people here in Roeselare. The new variant makes up only 1.4% of all the virus variants we read," he said.
"We see no evidence that it would spread faster or make people sicker than previous variants. But it is clearly viable, because it does not die out. We keep seeing it, week after week."
Related News
Martens hypothesises that the hybrid virus variant may have originated at a mass event somewhere in February, when BA.2 and BA.1.1 were in full circulation in West Flanders.
He says the fact that the variant has been spotted proves the importance of genetic surveillance: "At the moment, we randomly read 5% of all West Flanders coronavirus samples. It's a no-brainer that we have to keep doing that, to keep our finger on the pulse and register how the virus is evolving."
Research on Deltakron has not yet been validated
The more common – but still rare – variant circulating in Europe remains Deltacron, whose name comes from the fact that it combines parts of the Delta and the Omicron variants of the virus.
That hybrid strain could spell trouble if it pairs the high infectivity of the omikron variant with the high pathogenic capacity of delta, but so far, there is no data to confirm such a worst-case scenario.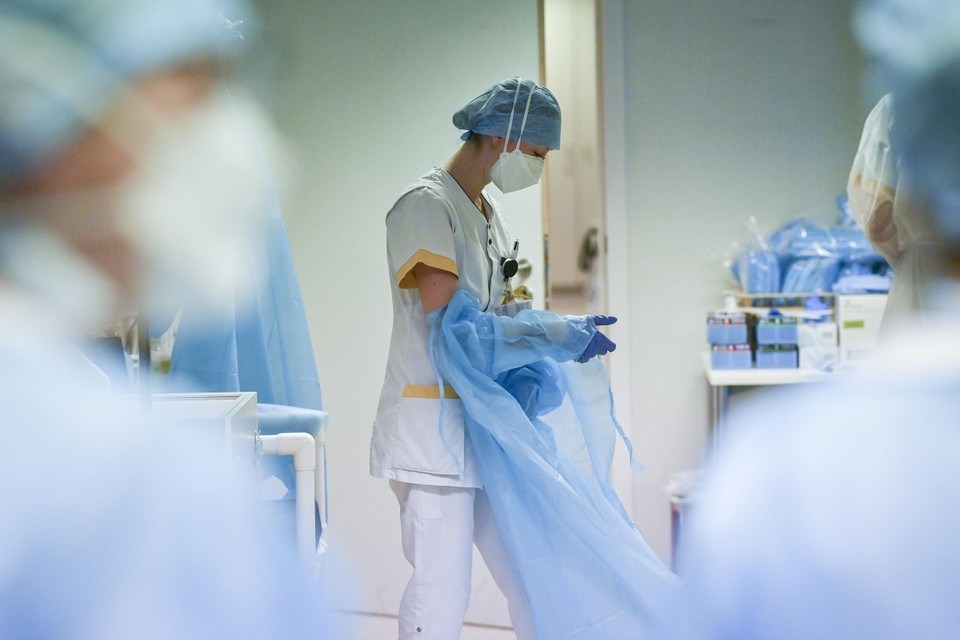 The new variant is extremely rare for now, so far only sporadically detected in samples taken in France, Ireland, Germany, Denmark and the Netherlands. With so few cases, it is impossible to say whether the new variant is more infectious and/or more pathogenic than existing variants of the coronavirus.
According to French researchers, Deltacron combines the virus protrusions of the Omicron variant with the base of the Delta variant and may have originated in the body of someone who was simultaneously infected with both variants.
But this research is only preliminary, and has not yet been validated.