The harmful effects of air pollution on health are well established and riders of two-wheeled vehicles are usually the most exposed. Some cyclists and bikers try to reduce the inhalation of exhaust pipes by wearing a mask, often uncomfortable to breathe while riding or made to cope with the pollutants in the air.
Recent studies by the World Health Organisation report that over half (58%) of cities in Belgium average dangerous levels of air pollution that exceeded the WHO's annual targets.
Brussels was ranked 77th on the list of most polluted capital cities in the world in 2020 while Delhi continued to be the most polluted.
So it may not be a surprise to hear that an Indian start-up is behind the first motorcycle helmet with a fitted air filtering system.
The airborne killer we tend to ignore
Fine particle pollution kills thousands each year and decreases life expectancy by two years for people living in highly polluted cities. WHO data shows that 99% of the world's population breathes air whose values exceed the limits recommended by the World Health Organization.
With exposure highest in low- and middle-income countries, India holds the sad record of containing 21 of its most polluted cities in the world in the ranking of the 30 cities with the highest rate of air pollution. India has many cities with high population density, and which are constantly congested by traffic. In 2019, more than 221 million people were riding motorcycles in India, resulting in the emission of a large number of harmful gases and the appearance of heavy smog, the thick fog resulting from a mixture of fine particles and ozone.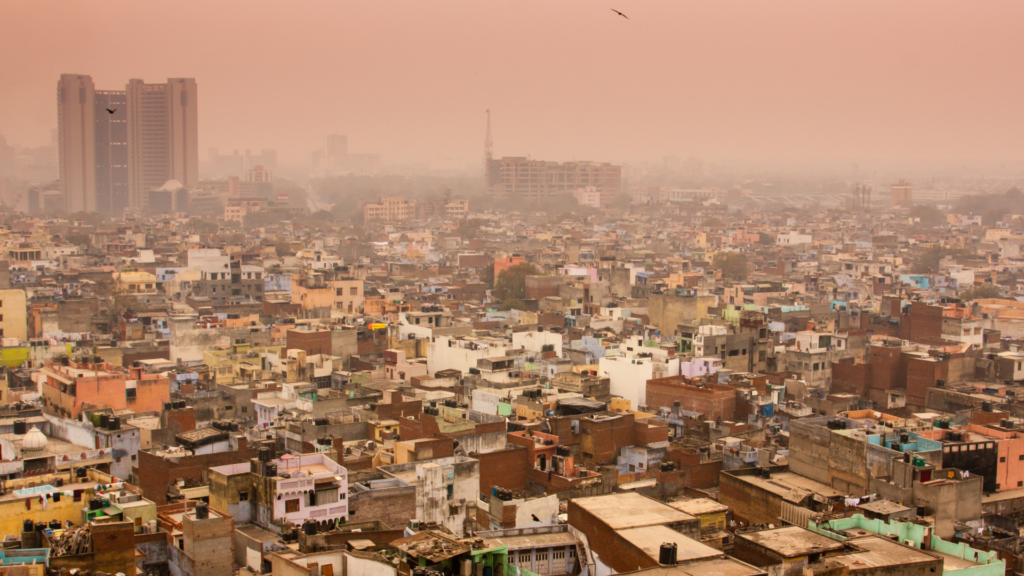 This is why the Indian start-up Shellios Technolabs, based in New Delhi, has designed a motorcycle helmet capable of filtering the air to allow bikers to circulate in polluted areas while protecting themselves.
The PUROS helmet contains a high-efficiency particulate filter against fine particles. A duct inside the helmet circulates the filtered air to the driver's face and Shellios claims that the air is filtered up to 99% efficiency. But tests carried out by a certified Indian laboratory revealed that the helmet actually reduced exposure to pollution by more than 80%.
The purification system made of fibreglass comes in the form of a grid on the back of the helmet. The fan is powered by a lithium-ion battery with a micro-USB charging port. The headset also has a Bluetooth connection to alert when the filter needs to be changed, a hands-free kit and built-in air conditioning. It is sold to Indian standards at a price of €56. While it is not yet available in Europe, the company is looking for European partners to help it break into the European market.