In the month since Médecins Sans Frontières (MSF) started its medical consultations for people seeking international protection, cases of cutaneous diphtheria and scabies as well as worrying psychological problems have been identified.
Mid-October, a mobile health clinic was set up by Médecins Sans Frontières (MSF) at the Immigration Office to assist the hundreds of people who have not received access to housing due to the saturation of the reception system, meaning they can't access medical care. MSF stepped in to tend to these needs.
"In one month, MSF carried out more than 550 medical and 50 psychological consultations at the Pacheco registration centre for asylum seekers. These revealed some worrying public and mental health issues," a statement from the NGO read.
Worrying public health problems
Currently, there are more than 2,300 asylum seekers who are still waiting for a bed in Brussels, now also including unaccompanied minors and families with children, both groups that were previously given priority for sheltered places.
The majority (94%) of the consultations involved adult men, largely due to the fact this group has been left sleeping rough for the longest period of time, which is reflected in MSF figures, showing that 90% of these men were currently living on the streets, some for several months.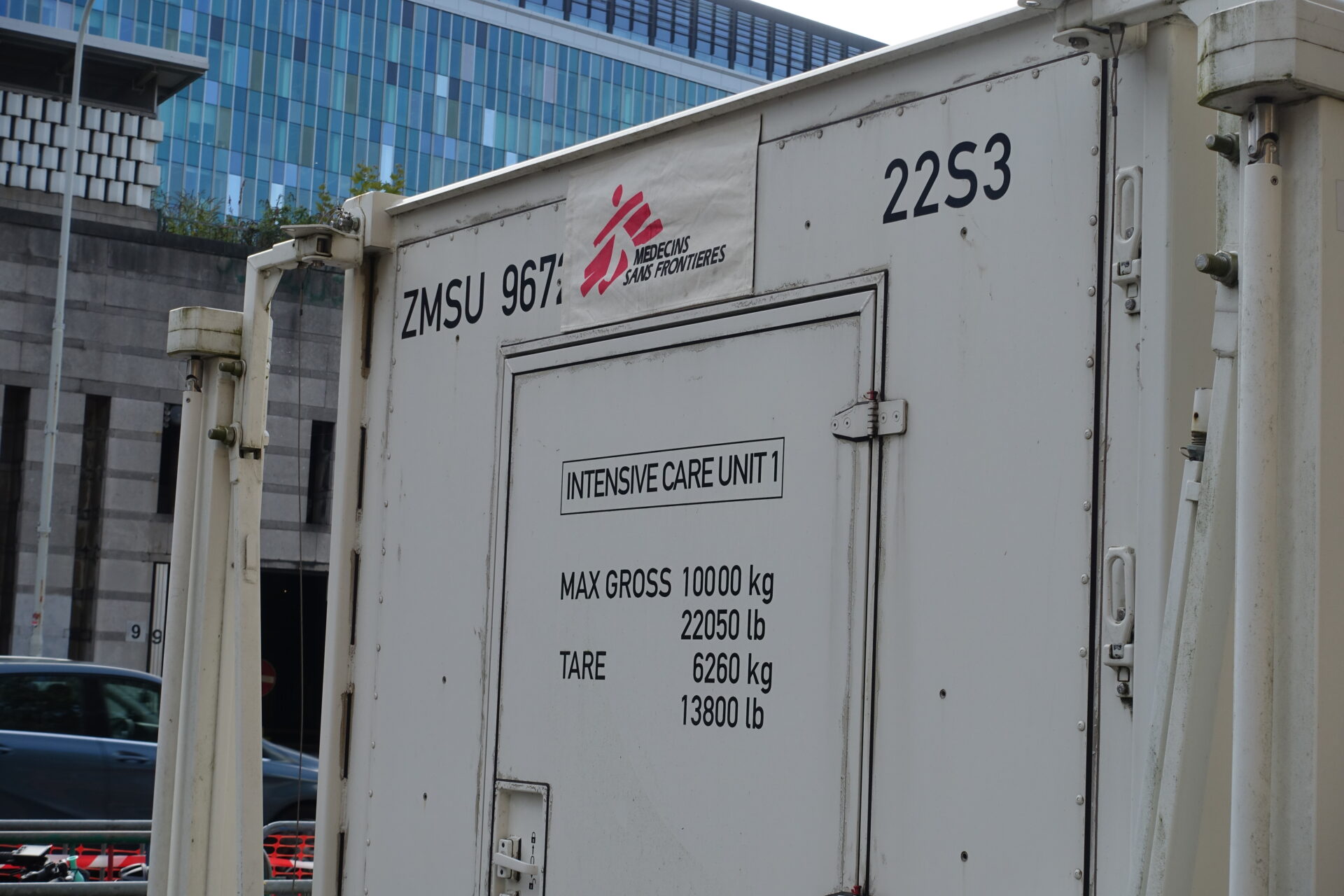 The two medicalised containers now used by MSF in the centre of Brussels were previously used in war zones.
"We usually don't operate like this but we are now experiencing a humanitarian crisis. We couldn't just sit by and watch," David Vogel, Deputy Project Manager of Médecins Sans Frontières (MSF) Belgium, told The Brussels Times when the temporary facilities opened.
Most people come to the clinic with skin problems, intestinal disorders, respiratory infections, trauma or orthopaedic problems. In the last month, the teams identified significant public health problems, ranging from tuberculosis and scabies to dermatoses and other infectious diseases.
"More worryingly, the teams noted about 40 possible cases of cutaneous diphtheria and more than 20 requests for prescriptions due to interruption of HIV treatment or for non-communicable diseases such as diabetes, epilepsy and hypertension," MSF said.
Underestimated psychological impact
Aside from causing the emergence and spread of certain diseases, living on the streets for months also takes a massive psychological toll, with the state of asylum seekers' mental health becoming increasingly worrying. "The impact of this is still too much underestimated," MSF noted.
Of the 54 people consulted, 16 needed psychological help from Médecins Sans Frontières teams and five others needed psychiatric help. Our teams generally observe a loss of hope among patients.
Many of the people requesting health care have been victims or witnesses of some form of violence, either in their country of origin, during their migration journey to Europe and some even upon arrival in Belgium.
"No one is safe on the streets. Everyone, but especially women and children, can be exposed to physical violence and exploitation," Thomas Pelseneer, Head of Mental Health Projects at MSF Belgium, said.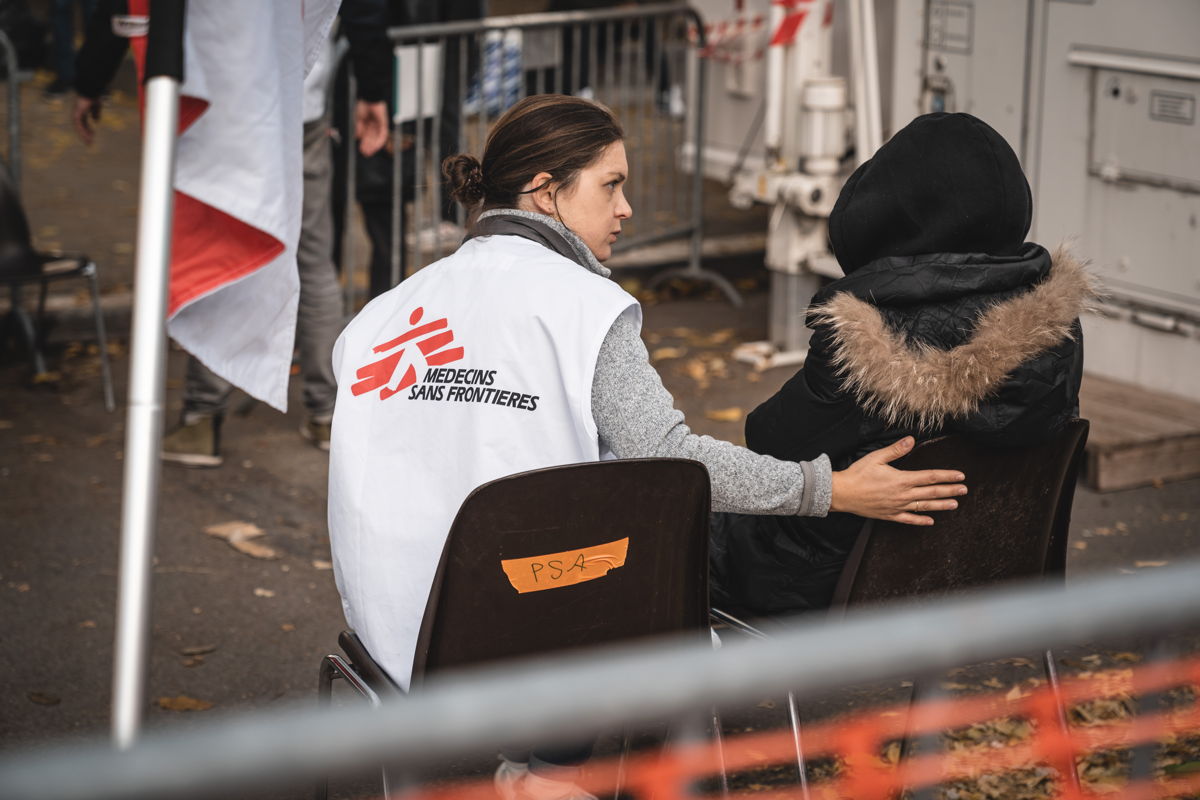 "The people we receive at the clinic often tell us about recent violence, the harshness of street life and the lack of prospects. These traumas are added to pre-existing traumas, exacerbating people's situation and vulnerability."
One nurse helped a young woman who arrived in Brussels a fortnight ago and applied for asylum the day after her arrival but was told there was no sheltered place for her. She was forced to spend the night sleeping on the streets, where she was sexually abused.
Related News
"She came to our clinic the next day. Our teams took care of her and found accommodation for her with one of our partners," Pelseneer said.
In light of this dire situation, MSF repeated its call on the government to provide an appropriate response to this humanitarian emergency and to continue providing medical care.
"At the moment, humanitarian organisations have no choice but to continue working to remedy the government's shortcomings."
Belgium's reception crisis explained
For more than a year now, hundreds of asylum seekers have been sleeping rough as a result of Belgium's failure to provide them with the shelter they are legally entitled to.
Fedasil, Belgium's Federal Asylum agency, operates several reception centres across Belgium (of which Petit Château in Brussels has become the most notorious), where people who have been granted asylum in the country should receive a bed, bath and food (or a sheltered place).
Once the rush of asylum seekers coming to the country temporarily slowed down following the migration crisis, the government reduced the number of sheltered places, closing down Fedasil centres.
Since October last year, this figure is once again increased slowly, and the government is not responding to the rise in demand for sheltered places.
Instead, it created a waiting list which prioritised minors and families with children, leaving single men to sleep on the streets, and resulting in Fedasil being convicted more than 4,500 times for failing to provide shelter.