The Belgian Rule of Law was symbolically buried in Brussels on Thursday in the presence of a large group of lawyers and civil society organisations, marking the State's refusal to comply with the law regarding the reception of asylum seekers.
Earlier this week, the French-speaking Labour Court in Brussels convicted the Belgian State for the first time, although it has already condemned the country's reception agency Fedasil almost 7,000 times this year for its failure to comply with the law and provide asylum seekers with the shelter they are legally entitled to.
Lawyers of 23 asylum seekers (Afghans and Burundians) were obliged to go to the French-speaking Labour Court for a ruling after Fedasil (and thereby the State) ignored its many convictions leaving many sleeping on the streets for months.
Aside from the rise in cases and workload for judges, lawyers and magistrates of the French-speaking Labour Court, the refusal to comply with the convictions has led judges to question the purpose of their work. "We know there are people with a right to this type of legal help but it is weighing on us mentally," one judge said.
The European Court of Human Rights (ECHR) has also condemned Belgium on almost 150 cases but this has failed to bring change.
Burying Rule of Law
"We have gathered here today to remember our beloved State of Law, which so many of us held very dear," one lawyer said.
A group of Brussels-based law professionals and civil organisations assembled in front of the offices of Federal Justice Minister Vincent Van Quickenborne near Botanique on Thursday to "hold him accountable for this ongoing and deliberate violation of the Rule of Law that has gone on for more than a year, and unfortunately, resulted in its death."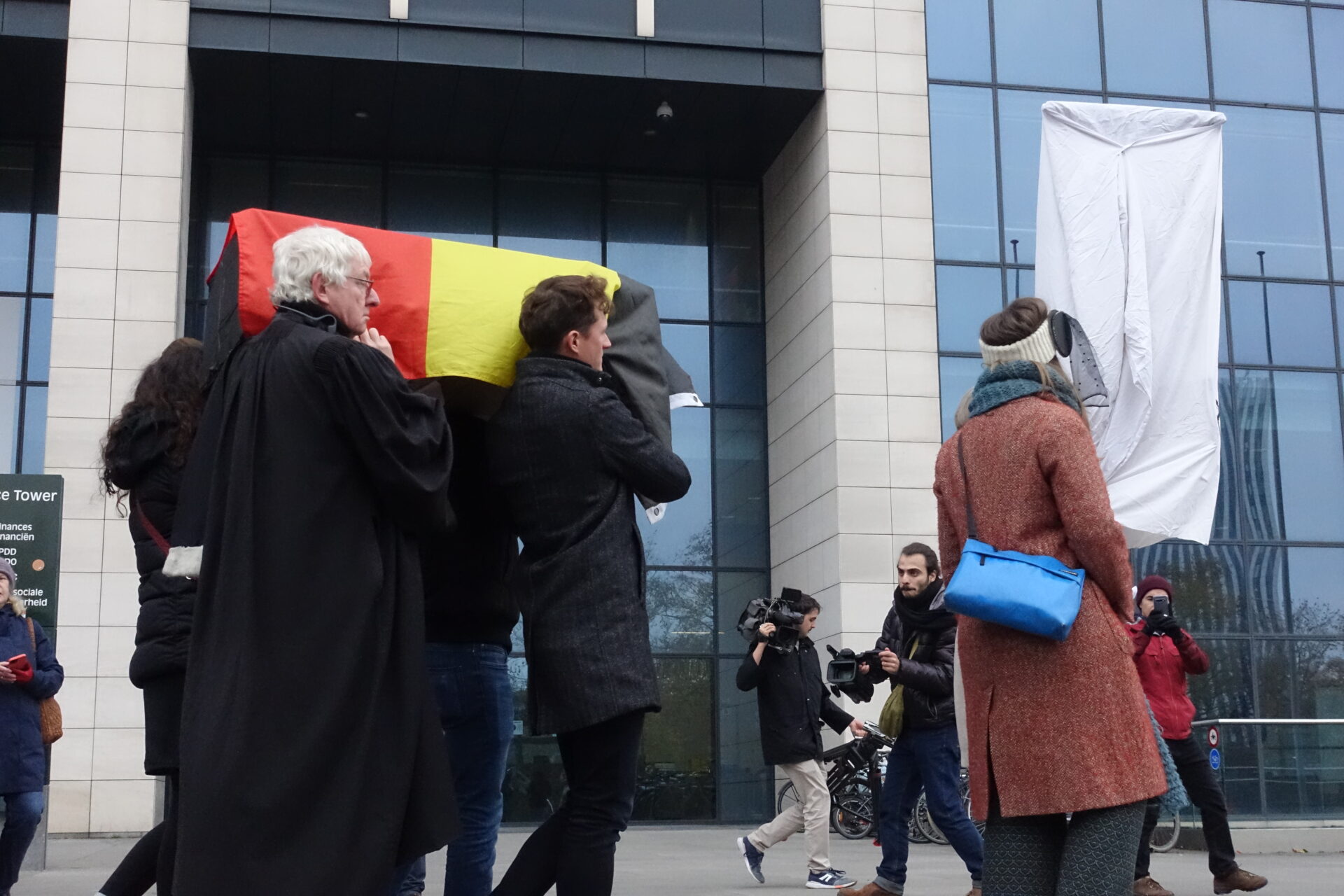 The mock funeral ceremony featured a variety of participants, from Emmanuel Plasschaert of the Brussels French-speaking Bar Association to the League of Human Rights and prominent magistrates.
"This afternoon, the rule of law was buried. This symbolic burial aims to address the lack of respect for the rule of law," said Thomas Willekens from Vluchtelingenwerk Vlaanderen.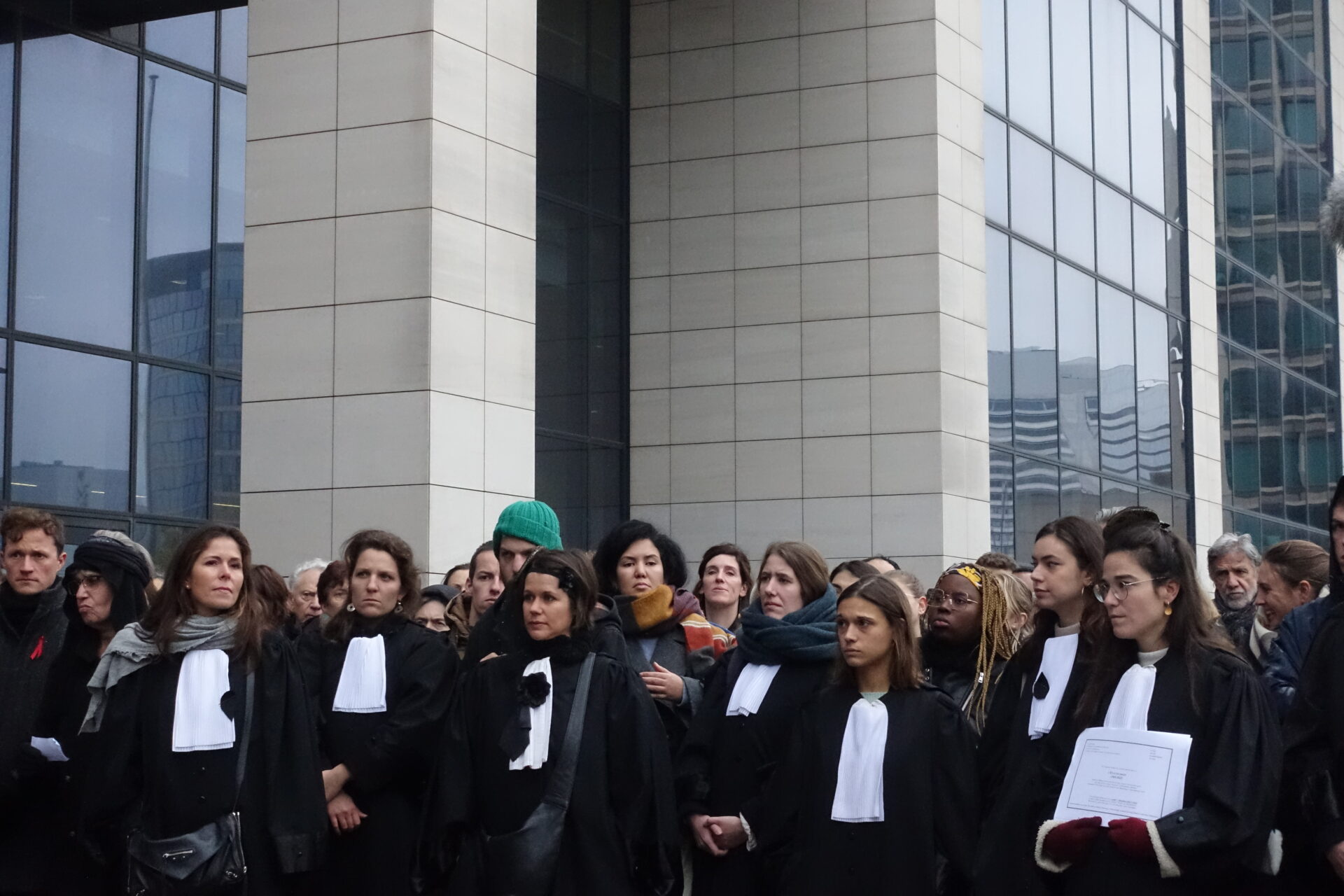 The action drew hundreds of people together in front of the skyscraper, the crowd then processing past the coffin. During subsequent speeches, legal professionals stated that there is no political will to provide reception in the same way that there is no political will to comply with court decisions and the Rule of Law.
While Plasschaert lamented the State's willful ignorance of the violations it commits, he remained hopeful that the Rule of Law would be "resurrected" as a result of today's protest.