The La Fleur en Papier Doré is one of the oldest cafés in Brussels. The figureheads of Brussels' surrealism would meet there in the mid-20th century: René Magritte, Louis Scutenaire, Michael Mariën and others. Later customers would include artists and writers like Jean Dubuffet, Wout Hoeboer, and Hugo Claus. The interior of the café boasts a bizarre assortment of wall lamps, bric-a-brac, framed pictures and kitsch. For the most part a listed building, the café has continued to be a meeting place for artists and writers.
But in August, the owners filed for bankruptcy, citing the pandemic and the economic fallout from the war in Ukraine as challenges they were unable to overcome.
Last year, they ran a crowdfunding campaign which yielded €16,000 in donations, but it was not enough to meet the ongoing fixed costs of running the bar. The café's central location in Brussels, its unrivalled heritage and its wonderful atmosphere were not enough to save it.
It's not just the La Fleur en Papier Doré. Other iconic Belgian cafes, such as De Penge in Turnhout, are closing down too. The whole hospitality sector in Belgium – and indeed, worldwide – finds itself at a crossroads.
The Ukraine war has made the raw materials required to brew beer more expensive, and in some cases, impossible to source. Rising energy prices mean hospitality businesses selling beer cannot afford to keep the lights on.
Exorbitant prices for carbon dioxide, required by breweries to purge bottles and tanks of oxygen, to transfer beer, pressurise tanks and carbonate their beers, mean some may go out of business. Brouwerij Huyghe of Melle, near Ghent, took their Dutch carbon dioxide supplier to court in September, saying that their annual bills had risen from €375,000 to €5 million.
War and disease
The fallout from the war is felt not just by brewers and bars, but by the hop and grain growers, supplying key ingredients to the industry. They rely on the continued operation of breweries and are themselves dealing with issues such as climate change. And the aftershocks of COVID-19 linger on, with businesses struggling to recover from cash flow issues caused by closures and lockdowns – and the reduced footfall in cafés today compared to pre-pandemic levels.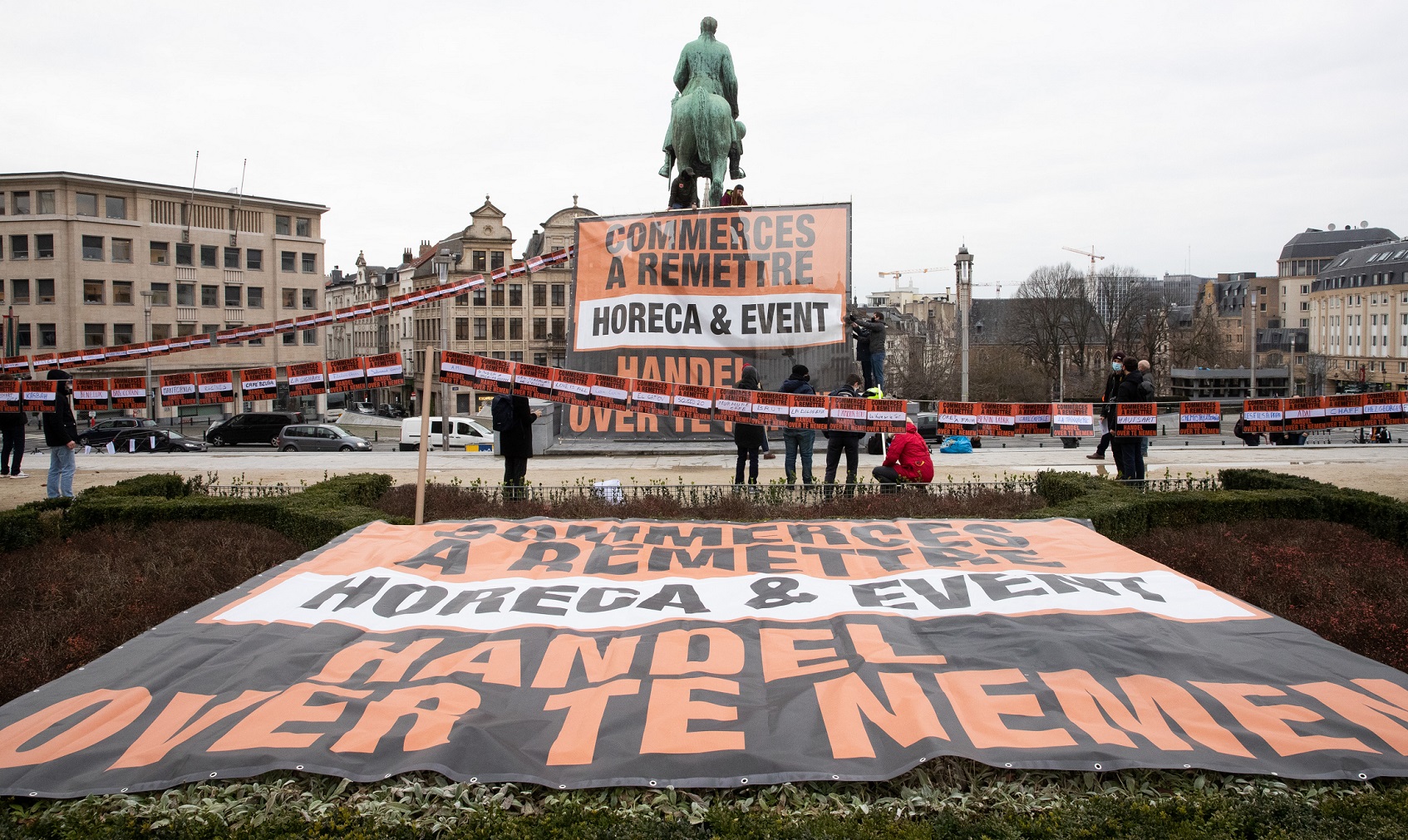 It's not just a Belgian issue. The Brewers of Europe, which represents beermakers across the continent, commissioned a report to assess the impact of COVID-19 on the brewing sector in Europe in 2020. The report, published in April 2021, showed that pandemic measures taken by governments across Europe had disproportionately impacted bars and restaurants, wiping out 42 percent of beer hospitality sales volumes in Europe and decimating "the significant, positive contribution made by the beer value chain to the wider economy."
The drop in on-trade beer consumption, the report estimates, led to 860,000 job losses across Europe, a 25 percent decline in beer's overall value-added to the European economy, and a 23 percent decline in government tax revenues from beer, principally due to €7 billion in lost VAT receipts. A further €4 billion in government revenues were lost, according to the report, because of the income and social security contributions usually paid by the hundreds of thousands from the industry who lost their jobs.
In Belgium, a March 2021 study by research agency Graydon found that a third of small brewers and almost a fifth of financially sound cafés are now in danger.
As for brewers and café owners, they are already seeing the effect. Jody Lecieux, the former owner of the Brussels bar GIST, says cafés not only have a key economic role but perform an important social function in helping people look after one another. "The lockdowns and people not being able to see each other, especially in cafés; I think it was a missed chance for us to save lives," she says.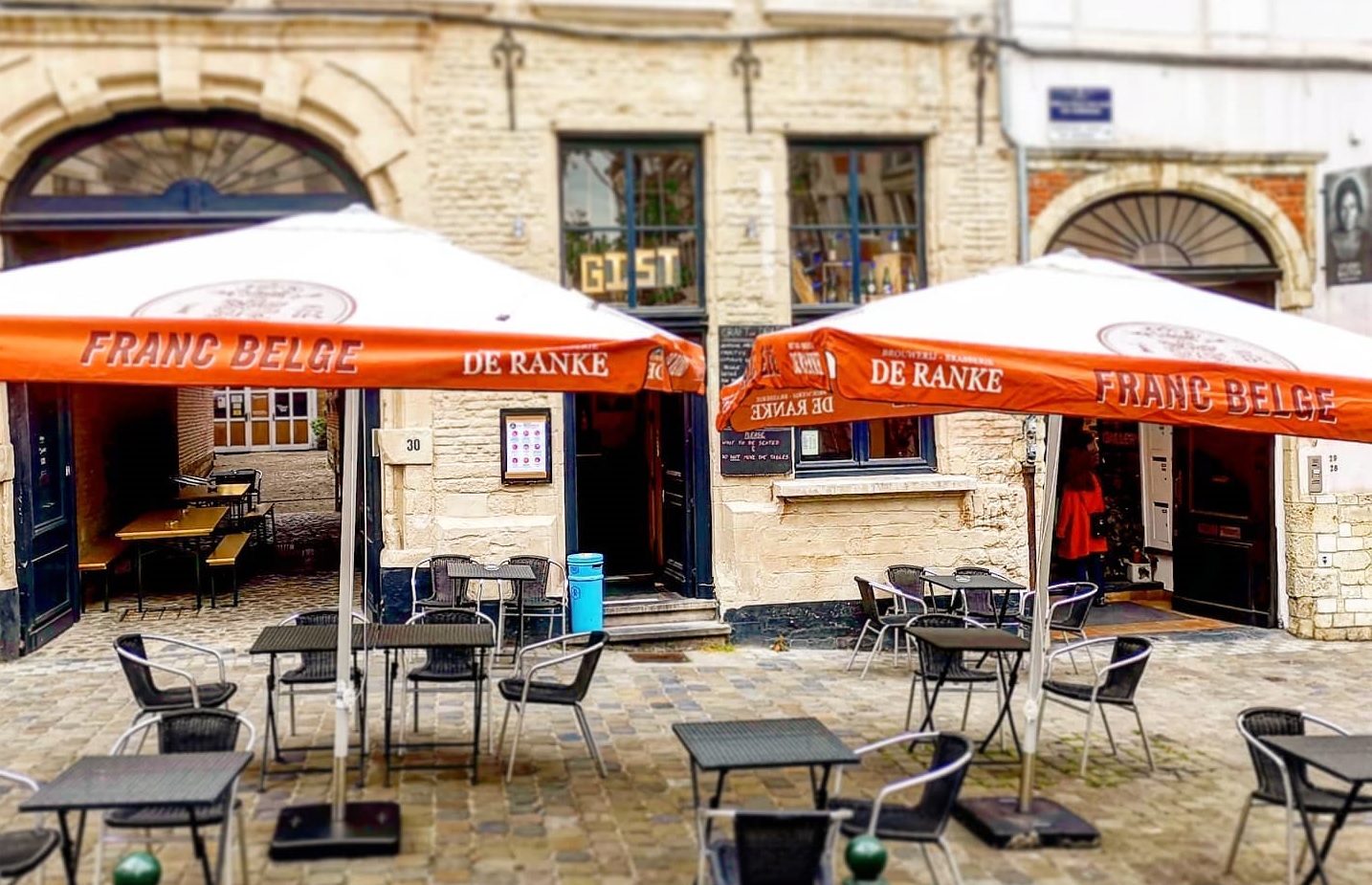 "My initial feeling is that unfortunately, the pandemic seems to have strengthened the trends we saw before Covid, like homogeneity," says activist and historian, Joaquín de Santos Barbosa of Bruxelles Fabriques, and author of 'Estaminets et Cafés, Histoires bruxelloises'. "You see more and more cafés that follow the same concept, which is kind of ironic because they're really trying to stand out," he says.
The pandemic has also forced high-profile brewers to reassess. Asked whether he would change his business if he had known that the pandemic was coming, the owner of Brasserie De La Senne, Yvan De Baets, says that he would still be making beer, but on a much smaller scale. "I would not dare to start a business the size of ours now," he says. "We are almost 20 years old, and this is why we are in this position now, but starting like we are now, that would just be suicide for me."
Resilience
Despite the doom and gloom, Jean-Louis Van de Perre, the president of the Belgian Brewers, the professional association, has pointed out the resilience of the sector following the pandemic. "Beer volumes in the Belgian market increased by 12 per cent compared to 2020," he says in the organisation's most recent annual report. "Sales in the on-trade segment increased by 26 per cent. Domestic consumption increased by seven per cent."
Van de Perre has emphasised the growth in the number of active breweries in Belgium between 2020 and 2021 at a time of extremely challenging market conditions. "In 2021, the turnover of Belgian brewers increased by 4.1 per cent, and investments rose to €311 million (+ 12.8 per cent)," he says. "Despite the crisis, the number of breweries increased from 379 to 408. This shows the continued vitality of the sector."
This resilience is demonstrated on the ground by people like Samuel Languy, formerly a video game producer in India before becoming a brewer in Brussels. Seven years ago, Languy opened a brewery with his childhood friend, archaeologist Denys Van Elewyck.
Their mission was to create Belgian ales "with a twist" in a small, glass-fronted space in the heart of Brussels' Marolles district. They called themselves En Stoemelings, Brussels dialect for "in secret" or "under the table." Now they're based in the Tour & Taxis district, and when the pandemic struck, they were selling 95 per cent of their beer to bars and restaurants in the city.
When those bars and restaurants closed during lockdown, Languy set up a webshop from scratch, arranging deliveries by bicycle to individual customers in Brussels. He called it En Stoemelivery.
Importantly, Languy also offered support to colleagues in Brussels, selling beers on the webshop from other breweries in the city, including De La Senne, Brussels Beer Project, No Science, Nanobrasserie L'Ermitage and La Source Beer Co. The box of 24 x 33cl bottles cost €50 and was named "Le bac des amis"—"the case of friends". It was a small gesture that strengthened the resolve of the beer community in the city during its darkest hours.
There are other examples of breweries pivoting to survive. Brouwerij De Coureur, a small taproom brewery in Kessel-Lo, Leuven, which opened two weeks into the first Lockdown in 2020, was set up only to pour beer in their taproom for visitors. They had no bottling or canning line to package beer. To facilitate sales as takeaway and ensure people could enjoy their beers at home, they installed a Growler filling station, enabling them to pour draught beer in large, branded glass bottles, which were suitable for home consumption.
Some smaller independent breweries have tried to meet the challenges of the pandemic with humour. Brouwerij Alvinne, based in Moen in West Flanders, released a series of beers they called VACCIN (Various Ales, Creative, Challenging, Innovative, New).
The first beer in the range – Vaccin 1.0 – was a blonde sour ale dry-hopped with the ripe red-fruit flavoured Barbe Rouge hop variety. Vaccin 2.0 was wildflower infused, while Vaccin 3.0 was what Alvinne described as "An ice cream sour with peach, vanilla and raspberry."
Opportunity
Despite the challenges, there are some opportunities for Belgian breweries in a post-pandemic era. The rise of e-commerce across the industry suggests that more and more beer will be sold online. The demand for greater diversity and inclusion in the beer industry may also, over time, ensure it becomes a space where everyone can enjoy beer, creating new markets for producers of those who have traditionally been excluded or sidelined from beer.
And, as the pandemic restrictions lifted and people began travelling again, Belgium's rich beer scene has been identified as a huge potential for revenue from tourism – with Tourism Flanders recently allocating €3 million to help breweries attract more visitors. The funds, initially relief funds, are now available for building and renovation, as well as digital and virtual reality projects that showcase the craft of brewing beer.
Brewers and bars are becoming more creative in finding new ways to get their beers to market. Some have slipped away, but others are stepping up.