UNTOLD STORIES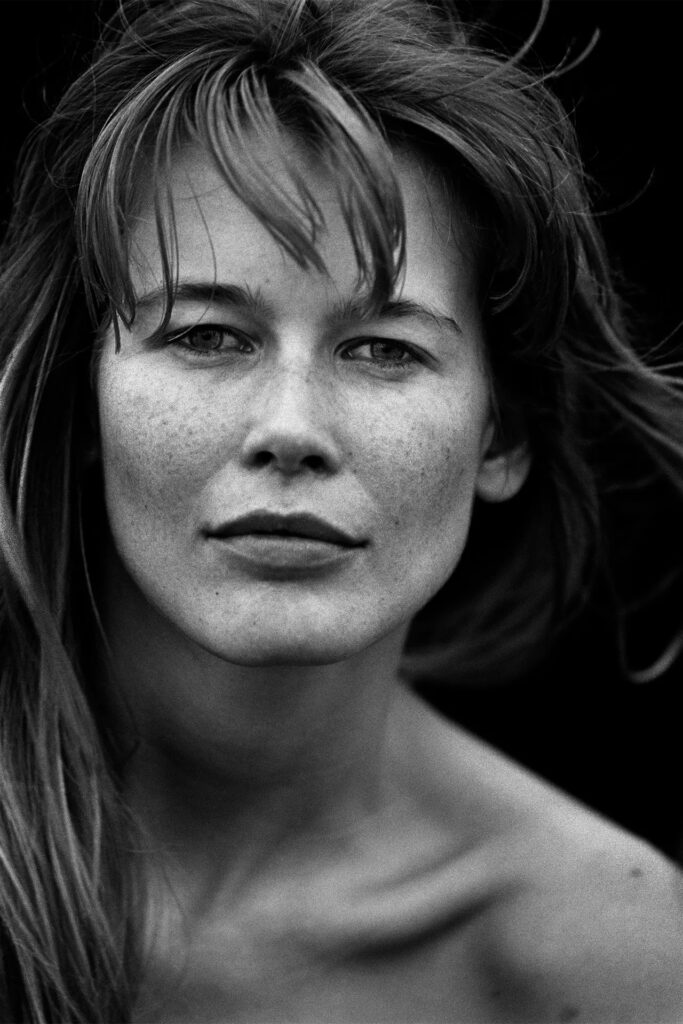 "Beauty is having the courage to be yourself," fashion photography icon Peter Lindbergh once said. While the German artist passed away in 2019, his words and his work live on in a new exhibition from Espace Vanderborght.
Lindbergh worked with major fashion brands and magazines, along with countless famous models, throughout his distinguished career, and many prestigious collections boast his work in permanence. But this collection is more intimate and was personally curated by the late artist himself before his death.
Lindbergh selected memorable cinematic images from different decades, then regrouped them to create new stories, previously untold.
Known for photographing in black and white with limited makeup or retouching, he once explained that "This should be the responsibility of photographers today to free women, and finally everyone, from the terror of youth and perfection." Brussels plays host to this special collection honouring Lindbergh's enduring influence on fashion photography following debuts in Germany and Spain.
Until May 14, 2023
Wednesday and Thursday, 11am to 7pm; Friday, 11am to 9pm; Weekends, 10am to 7pm
Rue de l'écuyer 50, 1000 brussels
€10 admission, €6 for seniors and students
ON DISPLAY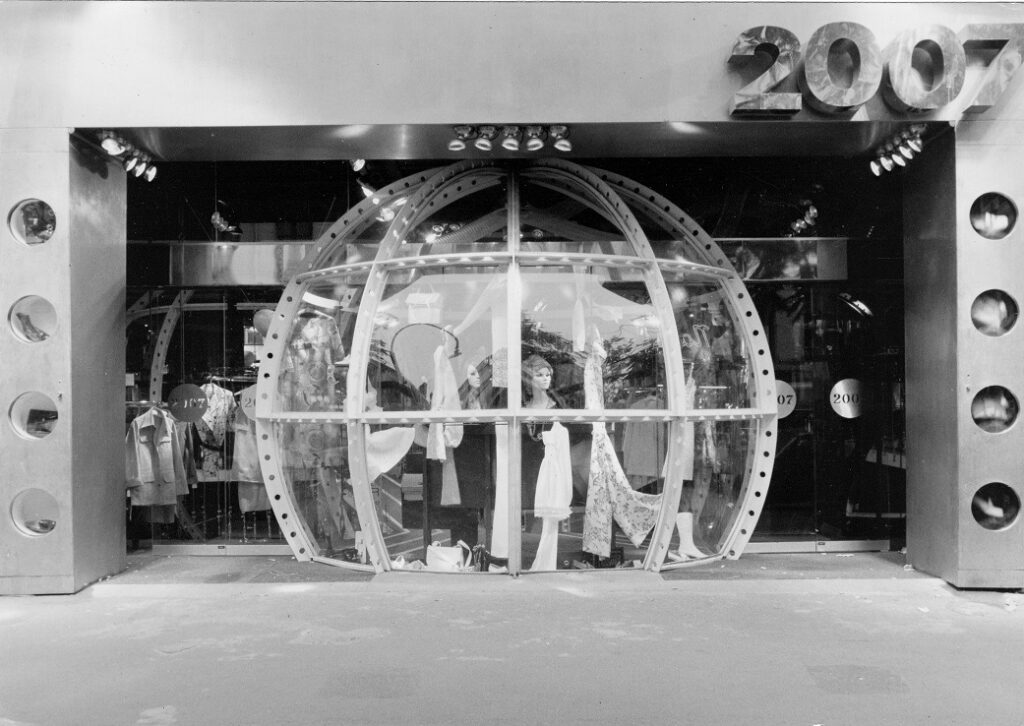 We often view stores as a means to an end, a place to make our purchases and then vacate when finished, receipt in hand. But if shops were mere places, they would not permeate our popular culture. Indeed, shops shape our urban landscape and their design and architecture is determined through meticulous means.
In this exhibition from Design Museum Brussels, visitors are pushed to see a store as something more than a mere location, but rather a terrain for experimentation and expression of modernity, a social marker and space for innovation. As a place of exchange and interaction, its role in the diffusion of design and interior trends in the 20th century was significant.
From Adolf Loos to Marc Newson via René Herbst or Ettore Sottsass, On Display: Designing the shop experience prompts guests to question design and architecture within a visual and furniture identity specific to the store, and look deeper into what we take for modern and contemporary aesthetics.
Until March 5, 2023
Open daily, 11am to 7pm
Belgiëplein 1, 1020 Brussel
€8 admission
LUMINOPOLIS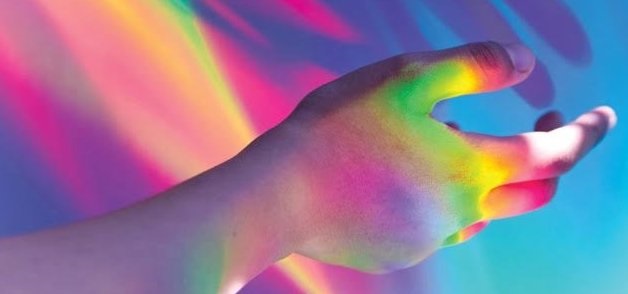 In a country whose hours of sunshine can seem few and far between, the importance and benefits of light are hardly taken for granted. But can you say exactly why light affects our day-to-day lives?
For museum-goers looking to add a little challenge to their next cultural outing, the Luminopolis exhibition at the Royal Belgian Institute of Natural Sciences offers game-based learning about what light is, and how it influences our world and wellbeing. Discover light from every angle – physical, biological, technical and sociological – through a series of team-based puzzles.
Designed for young adults and children over the age of six, Luminopolis allows visitors to unravel mysteries and solve enigmas surrounding light, all while racing against the clock.
Royal Belgian Institute of Natural Sciences
Until August 13, 2023
Tuesday to Friday, 9:30am to 5pm, Weekends, 10am to 6pm
Vautierstreet 29, 1000 Brussels
€13 admission, €10 seniors, €5 students
BACK TO NATURE 1900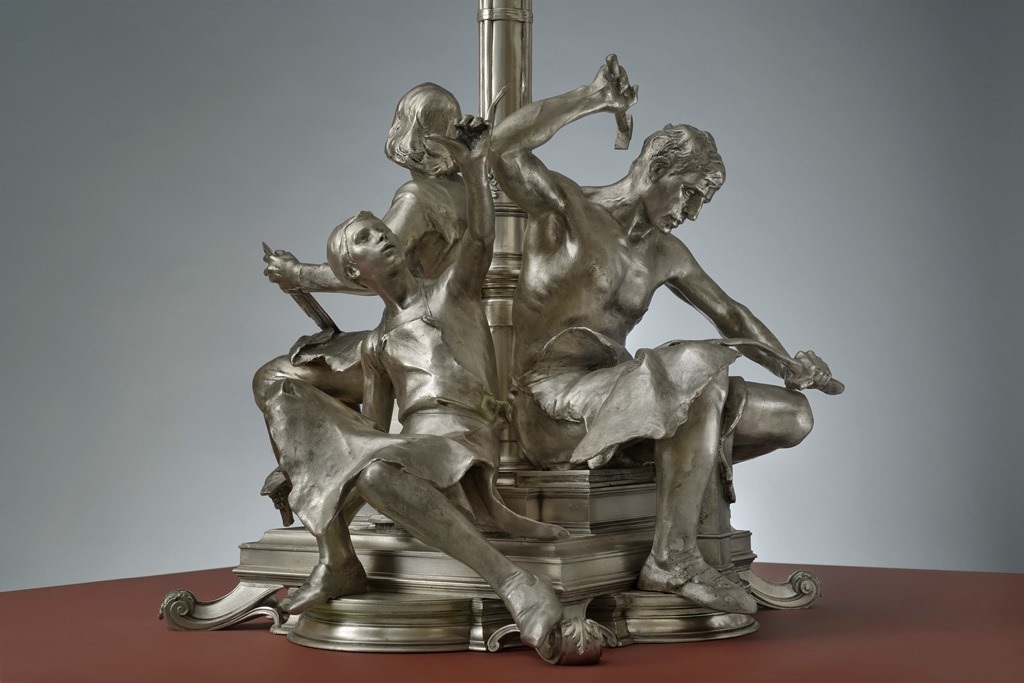 At the Maison du Roi in the heart of Brussels, dive into the rich Art Nouveau heritage that distinguishes that capital of Europe. The museum itself is a work of architectural art in its own right, but within its old walls are even more treasures as part of a temporary exhibition on this important movement.
Containing artefacts from painting and embroidery to fashion and architecture, the small collection boasts enchanting works that are rarely exhibited and some that were previously unseen.
The city's collections of Art Nouveau heritage are diverse and wide, but this exhibition focuses on the inspiration artists found in nature at the turn of the century. The museum explains, 'The subtle aesthetics and powerful lines and shapes of flowers and plants attract attention, as does the sublime representation of women, in all their variations, presented by the artists.'
Musée de la Ville de Bruxelles (Brussels City Museum)
Until June 10, 2023
Tuesday to Sunday, 10am to 5pm
La Grand Place, 1000 Brussels
Admission €10
ARIÉ MANDELBAUM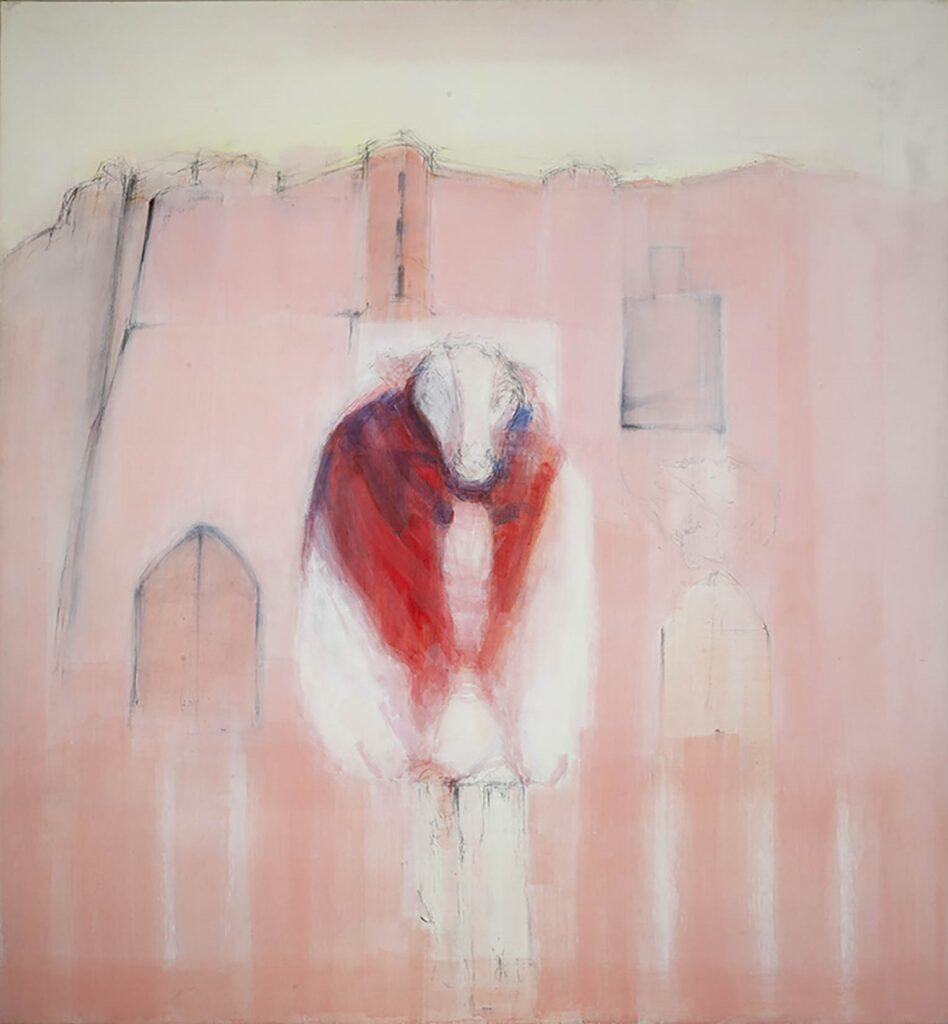 In this original exhibition from the Jewish Museum of Belgium, discover the works of Brussels-born painter Arié Mandelbaum. The son of Polish Jewish immigrants, Mandelbaum has been considered one of the most promising talents in Belgian painting since as far back as the early 1960s.
His works have been described as idiosyncratic and compelling, and while his paintings have been frequently exhibited, this is the first time that they are the subject of a retrospective. Old productions and recent creations engage in dialogue in this special exhibition, which takes visitors on a journey that starts in 1957 and ends in 2022.
Examine the evolution of style – from the heightened expressionism of his early days, to greater restraint in the 1980s and finally works of disturbing fragility, which he has created to this day. The exhibition structures itself around themes, including intimacy, politics, self-portraits and the body.
Mandelbaum paints himself as a reflection on trace, absence and erasure. Political violence, especially that related to (neo)colonialism, is explored in his work. And in the last 20 years, the painter has examined the influence of the memory of the Shoah (Hebrew for the Holocaust) – "as a return to what was repressed in this child of the war, who will remain a rebel painter all his life."
Until March 5 2023
Tuesday to Friday, 10am to 5pm, Weekends 11am to 6pm
Rue des Minimes 21, 1000 Bruxelles
Adults €10, Seniors €7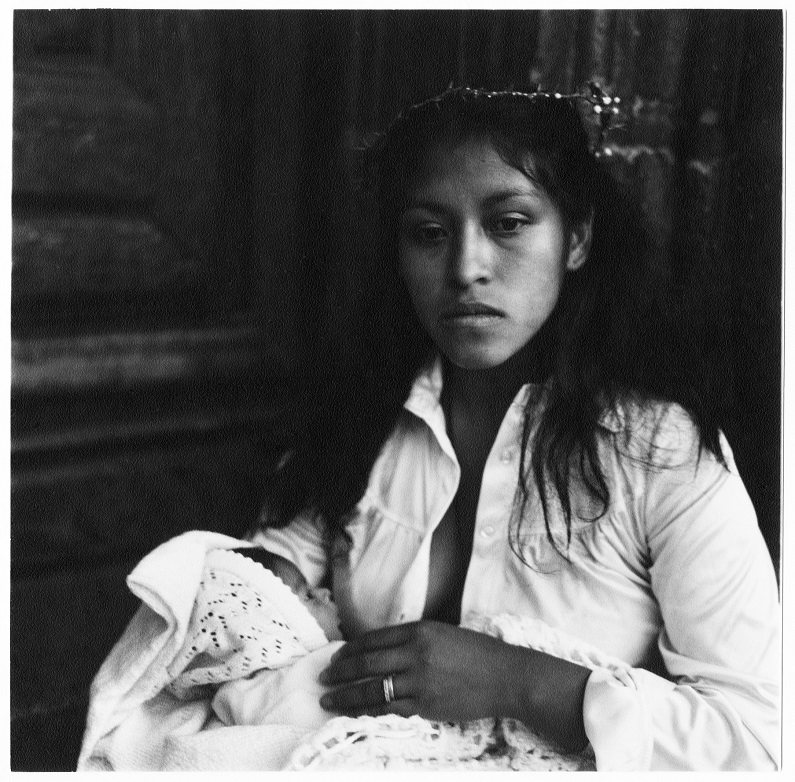 Having debuted at the end of January, Ligne d'Ombres ('Shadow Lines' in English), is the most complete exhibition in Belgium on Mexican photographer Graciela Iturbide, whose work spans from the 1970's to today.
Containing over a hundred images, said to capture both the mundane and the marvellous, Ligne d'Ombres offers a fresh look at the work of one of the most renowned, important and influential Latin American photographers of the past four decades. Images offer visitors portraits, landscapes, nature, animals, symbols, traditions and objects both strange and familiar.
For those who have yet to discover the Fondation, they'll find it settled in a formerly industrial area that's been gradually transformed into a residential neighbourhood with multiple sites devoted to artistic creation. Housed on the site of the former Bata factories, it is dedicated wholly to the creation, knowledge, and preservation of the photographic image. This exhibition is part of the Photo Brussels Festival, which runs from 26 January to 26 February.
Until April 2, 2023
Wednesday to Sunday, 1pm to 6 pm
Avenue Van Volxem 304, 1190 Forest
Adults €7, Seniors and students €2
MAGICAL THEATRES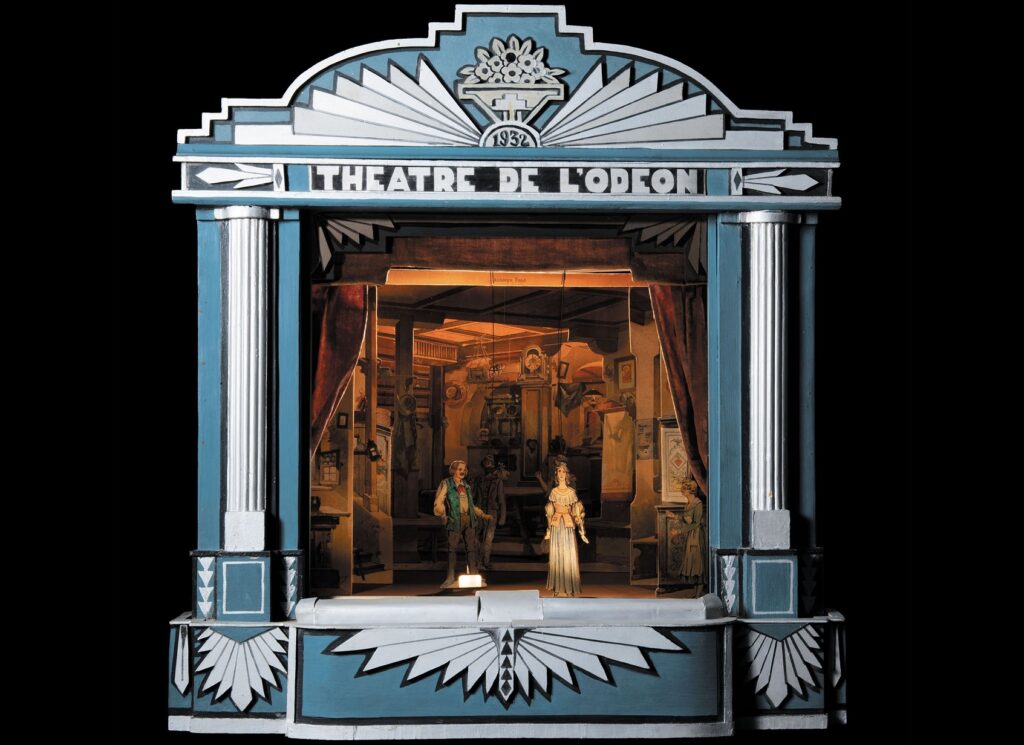 The concept of the table-top theatre has sunk so far into oblivion that many have never even heard of it, let alone experienced the magic of paper performances made in miniature.
Rediscover (or find for the first time) the fantastic colours, incredible detail and timeless pleasure of an old, cherished toy in this exhibition at Halle Gate RMAH. The paper theatre is brought back to life, and along with it a host of stories from Shakespeare's plays to the tales of the Brothers Grimm.
Last popular two centuries ago, these miniature recreations of the magnificent European theatre stages give insight into the private world of the 19th-century families who owned them.
Children are guided through the exhibition by a paper puppet, and all visitors will delight in not only these historical and artistic treasures but also the magnificent hall that holds them – a vestige of the second surrounding wall of Brussels, panoramic views and all.
Halle Gate, Royal Museum of Art and History
Until June 4, 2023
Monday to Thursday, 9am to 5pm, Weekends, 10am to 5pm
Boulevard du Midi, 150 1000 Brussels
Adults €10, Seniors €8
LOCAL HEROES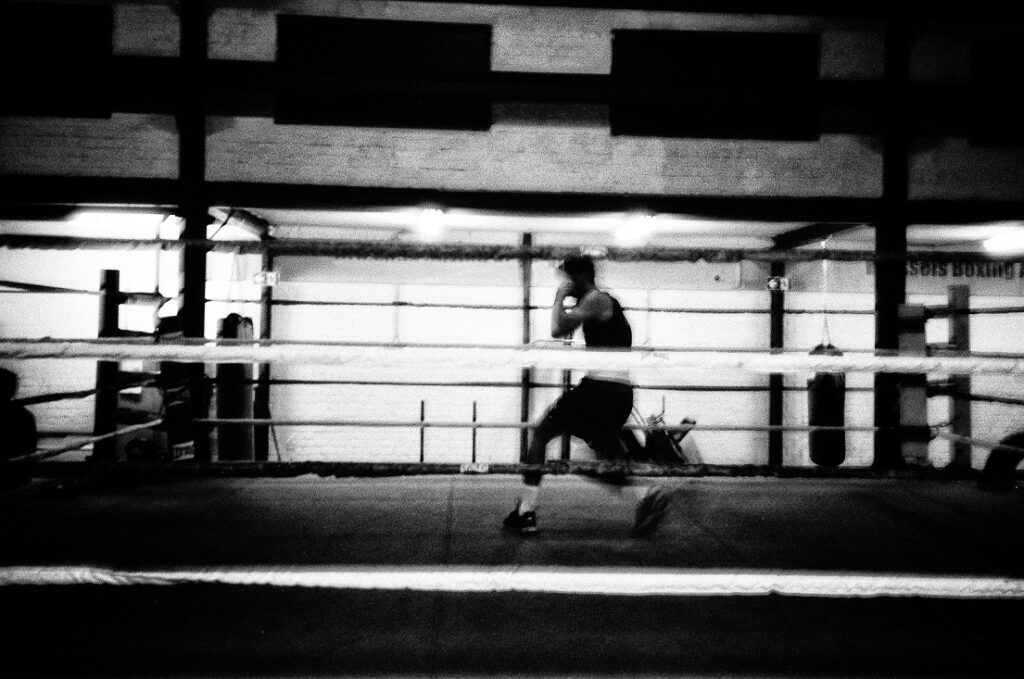 A year ahead of the Paris Olympics, visitors to the MIMA will discover it wholly transformed into a temple of the noble art of boxing, created in the spirit of the Athenian gymnasium Lyceum where Aristotle opened his first school of philosophy in 334 BC.
Visitors will find themselves likewise transformed – into Peripatetics, who can wander the universe and take in its ritual training areas and ex-votos, or into athletes who follow an initiatory sports course. Sparring, training, gala matches, interclub and initiation courses will take place in the temple, giving it soul.
With light shows, music, audio recordings, murals, posters, video projections, photos, a boxing ring and more, the atmosphere will be a sonorous one, visual and potentially even exhausting for those who choose to challenge their body as well as their mind.
Instead of simply telling the story of boxing, MIMA welcomes guests to live it fully. After all, the museum proselytises, sports competition welds a community together. "Together they do not add their energy, they multiply it," it says.
MIMA the Millennium Iconoclast Museum of Art
Until June 4, 2023
Wednesday to Friday, 10am to 5:30pm, Weekends, 11am to 5:30pm
Quai du Hainaut 39-41, 1080 Molenbeek-Saint-Jean
Adults €13.50, Seniors €7.50