Since 2020, motorists have been obligated by law to create an emergency lane when there is a traffic jam on road with at least two lanes, however, in practice, this is still not the norm for many people.
The Highway Code was updated on 1 October 2020 to stipulate that it is compulsory on roads with at least two lanes to form an emergency lane as soon as there is a traffic jam, even without flashing lights or sirens approaching, to ensure emergency services can pass if needed. Two years later, many people do not follow this rule, according to the Flemish Agency for Roads and Traffic (AWV).
"When people see a plume of smoke in the distance or hear sirens, they move aside. But a spontaneous formation of the rescue lane happens much less," AWV's Peter Bruyninckx said.
All vehicles in the left-hand lane in a traffic jam drive on the left as far as possible, while those in the other lanes must move to the right as far as possible. However, only three out of five drivers today spontaneously do this when a traffic jam starts forming.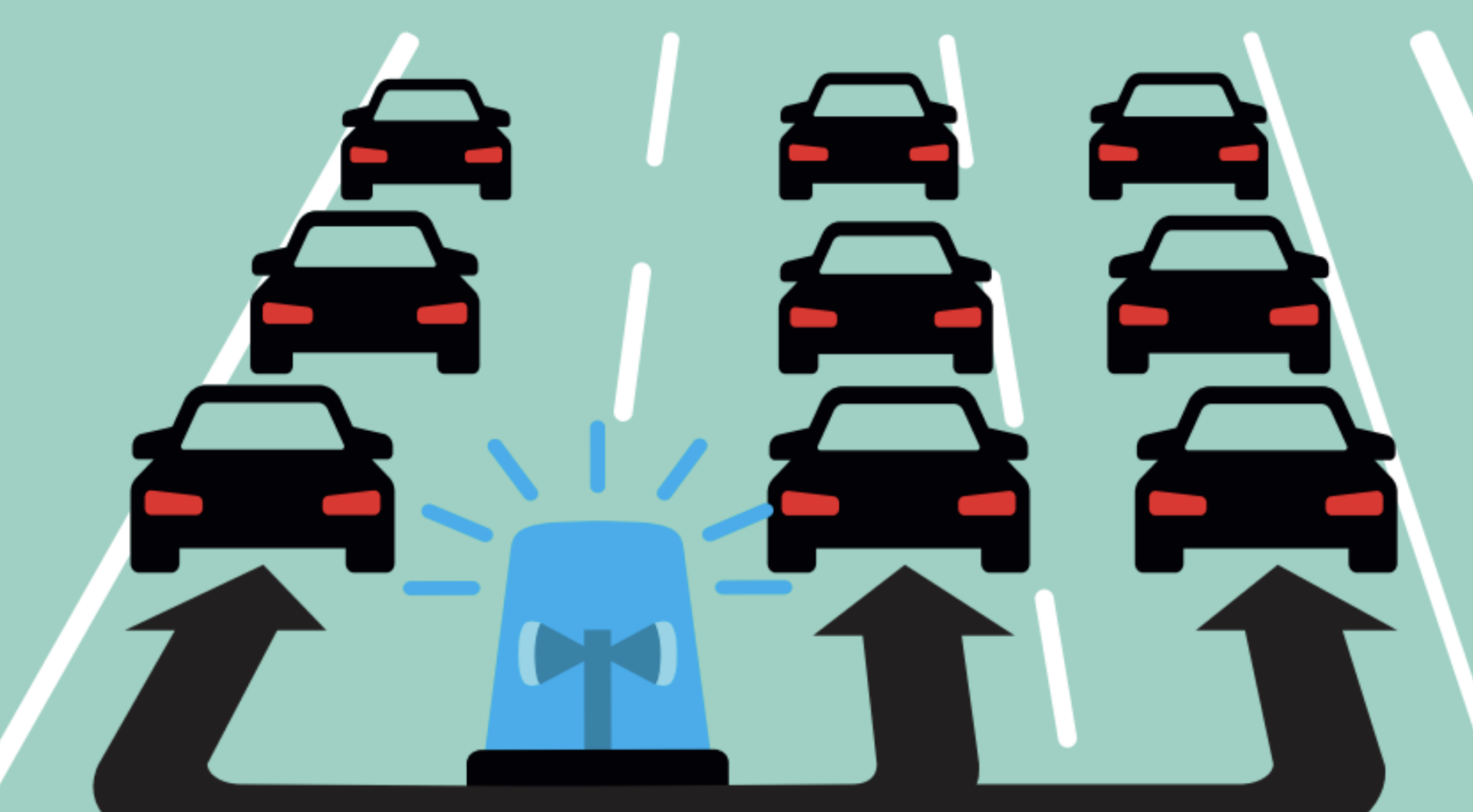 Campaign to remind drivers
Flemish Minister for Mobility Lydia Peeters stressed that the free passage must already be created before the ambulance or fire brigade arrives. This was re-iterated by Kris Segerink, officer at the South-East Assistance Zone, who said that in an accident, every minute counts.
"If the room still has to be formed when our ambulance or fire engine arrives, we lose valuable time. Don't wait for the sirens and form the emergency lane as soon as traffic slows down," he said.
The agency has now launched a campaign to once again remind motorists of the obligation to form emergency lanes. Throughout August, posters, videos on social networking sites and messages on 64 digital text boards of the Traffic Centre will be used for the campaign, while the VRT traffic news agency will also remind listeners of the emergency lane when reporting accidents.
Two campaigns have already been conducted since the introduction of the emergency lane. "We can see the positive impact of this awareness-raising. But we want to see even more people making the reflex of using the emergency lane," Peeters said.