Diesel cars will no longer be allowed to enter the low-emission zones (LEZ) of Antwerp and Ghent from 2031, while from 2035, petrol cars will also be banned.
LEZ is a term for a designated zone where the most polluting vehicles are not allowed to drive – and is dependent on the vehicle's category: fuel and Euro standard. By boosting air quality and improving public health, the measure also encourages the greening of car fleets. Across Europe, such zones have grown in popularity.
Antwerp was the first Flemish city to introduce a low-emission zone in 2017, while Ghent followed in 2020. In both cities, the LEZs will be sharply tightened in the coming years, De Morgen reported on Thursday. However, the Flemish government is moving slower than planned.
Flemish Environment Minister Zuhal Demir noted this was a deliberate choice, due to the pandemic and the energy crisis. "People now have to wait much longer for a new car, while the rate of inflation is unseen. So we are giving drivers a little more time to adjust."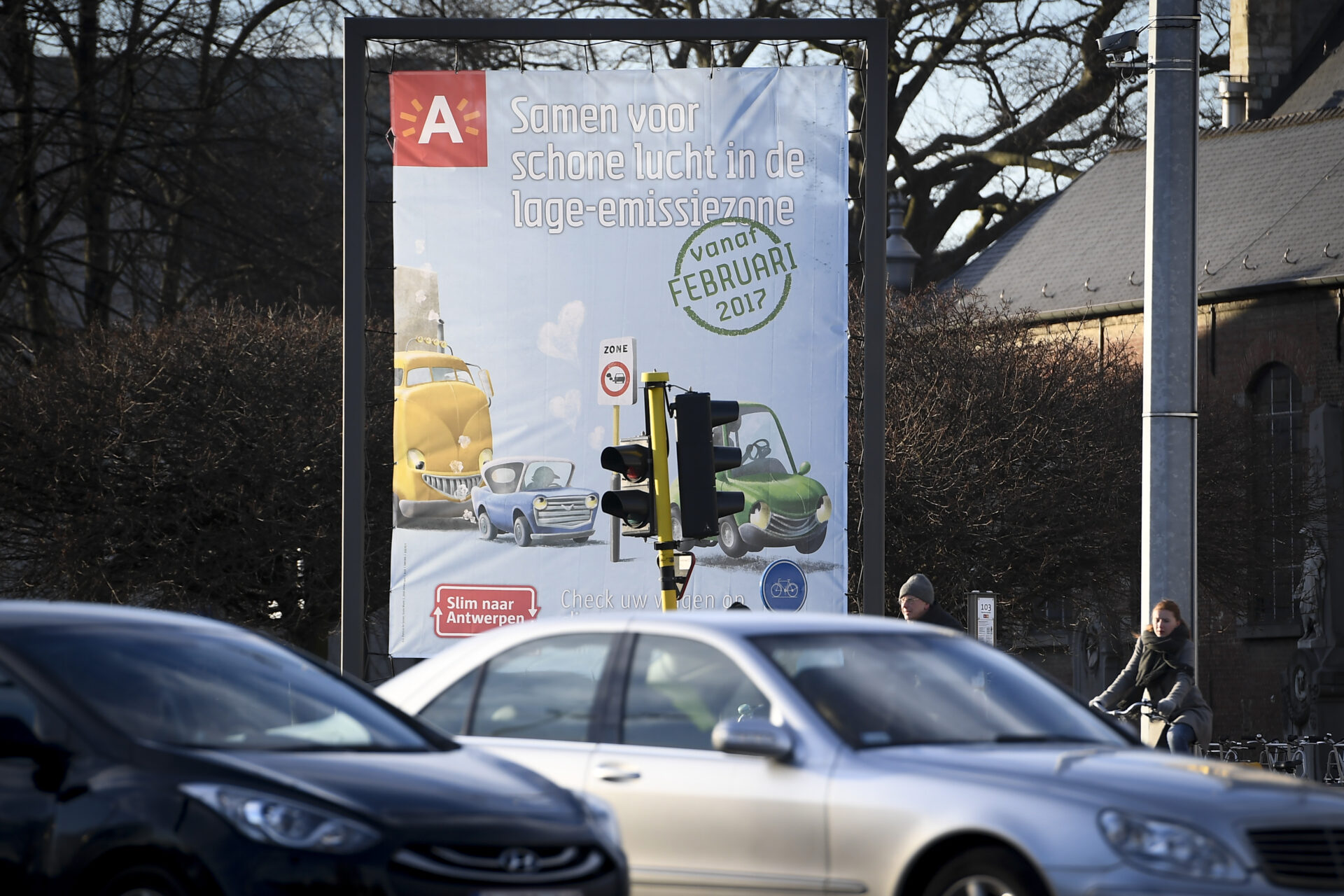 While cities themselves can choose whether to introduce an LEZ, the criteria are set at the Flemish standard. At the moment, only diesel cars with Euronorm 5 and higher are allowed, and petrol cars with Euronorm 2 or higher can enter these zones.
To counter the criticism from parties such as Vooruit, who argue that the LEZ system puts families with lower incomes at a disadvantage, there will also be additional social corrections. For instance, cities may apply social tariffs for the purchase of an exception pass.
Missed opportunity
In the Flemish cities, mopeds and motorbikes will not be subjected to the rules as of yet. "A missed opportunity," said Naomi Cambien of the Bond Beter Leefmilieu. "Some mopeds emit up to ten times more particulate matter than what is allowed for the newest cars. And since these vehicles carry a number plate, it is not so difficult to include them in the system."
The Flemish Government has already confirmed that access criteria will become stricter in 2025, and later in 2027/2028: the limit will then be Euronorm 6, for petrol Euronorm 3, while plug-in hybrids will fall under the same rules.
Anyone driving a prohibited vehicle in the zone will be penalised with a €350 fine, but the fine both in Ghent and Antwerp is €150, however, in the case of multiple offences, this can rise to €350 in Antwerp.
Situation in Brussels
The LEZ system was put in place in Brussels in 2018, and soon after its introduction, it confirmed it would ban diesel vehicles (excluding buses) completely by 2030, and that five years later, in 2035, petrol/LPG cars and vans would follow. It will not be delaying the date for the rule changes.
The region established a roadmap to make this transition fair by setting accompanying measures to support certain target groups and investing in the supply, frequency and quality of public transport," Simon Vandamme, the spokesperson for Brussels' Minister for Climate Transition and Environment, Alain Maron, told The Brussels Times.
Related News
"The importance of the LEZ is its long-term signal. This is clear in Brussels and now also in the Flemish Region. We do not consider it desirable to change it, especially given the many accompanying measures implemented and the very positive impacts on air pollution expected," he said.