Moroccan fans turned out in their hundreds in Belgian cities to celebrate their team's win against Spain on Tuesday at the 2022 FIFA World Cup in Qatar, which saw Morocco qualify for the quarter-finals.
The match remained deadlocked until the penalty shootout, which Morocco won 3-0. Triumphant supporters poured out onto the streets of cities in Belgium — and elsewhere — as soon as the winning penalty was scored.
Immediately after the match, celebrations broke out in various places across Brussels, from Avenue Lemonnier to Dansaert, with hundreds of Morocco supporters gathering there with flags, horns and fireworks to celebrate exuberantly.
During previous matches, police were stationed on streets where crowds usually gather, while in the centre, gates and a human shield of police officers surrounded the Christmas market and other festivities. On Tuesday evening, too, the police were already present, even in places where trouble did not break out in the past.
Some incidents in Brussels and Antwerp
As has been the case following previous victories for the Moroccan team, celebrations in most places remained jubilant and cheerful, with fans congregating on the streets and hugging, dancing and cheering for hours. Moroccan flags were draped over shoulders and held up in the air, and car horns were blasting in support of the celebrations.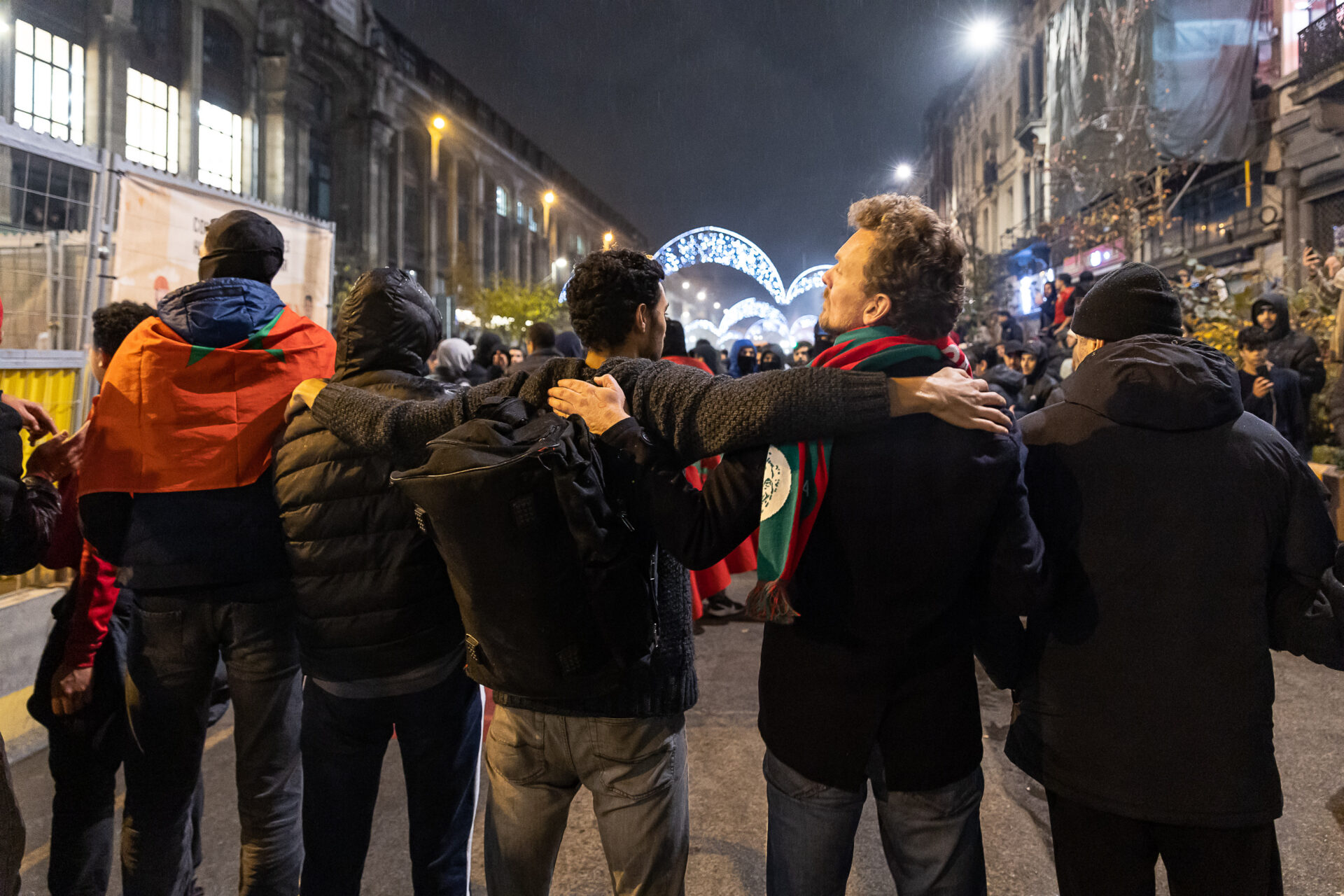 In some places, these were marred by incidents taking place in Brussels and Antwerp. Around 19:00, the Boulevard du Midi was preventively closed to traffic towards the Anderlecht gate as well as the Porte de Hal tunnel.
For a long time, there were no incidents, but when projectiles were thrown at the police near South Station, they intervened, using teargas to keep the rioters in check. Later in the evening, a container was set on fire on Avenue Poincaré near Anneessens. An unknown number of people were arrested.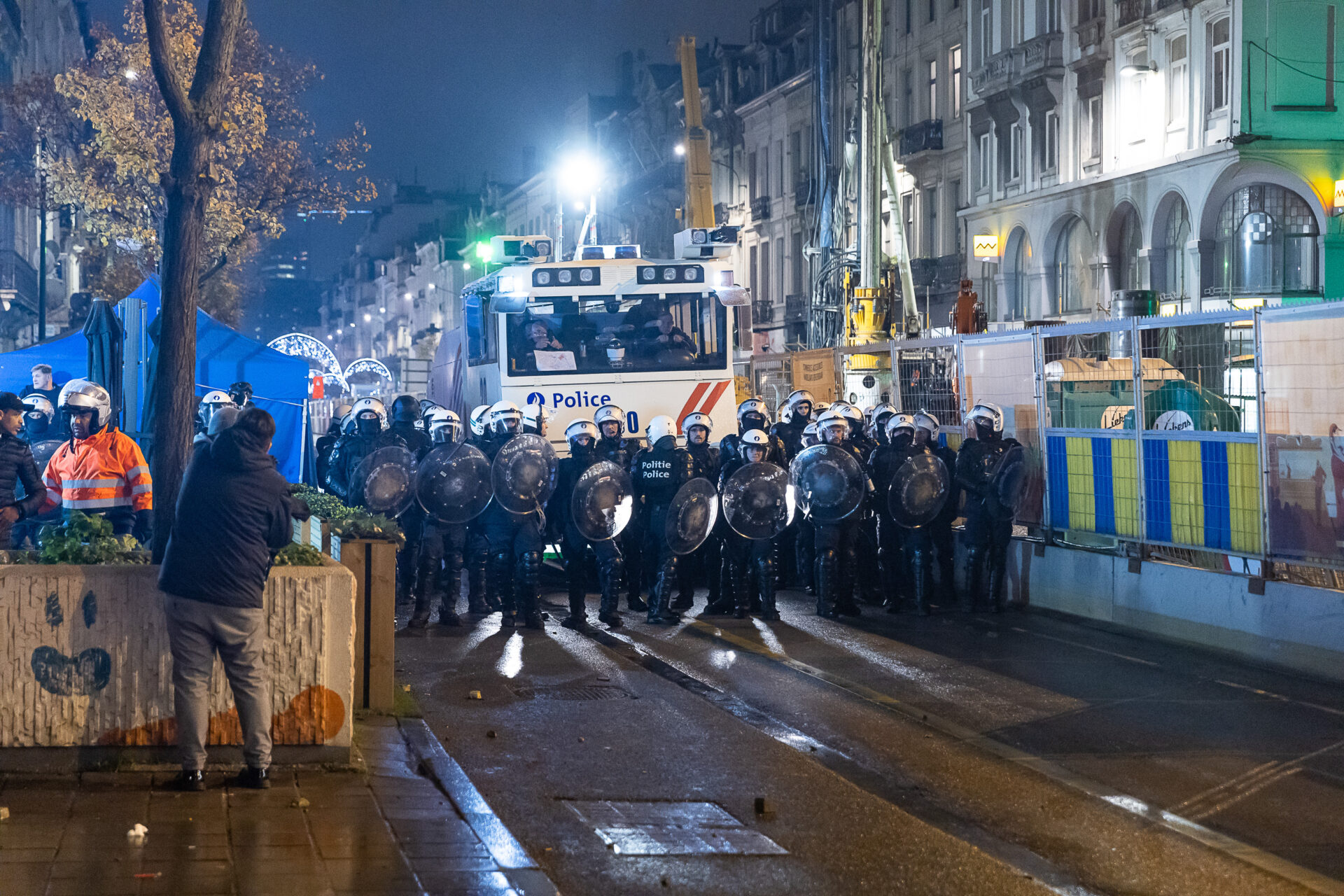 In Antwerp, after the end of the match, several thousand people, most of them young, took to the streets of the port city, mainly on Turnhoutsebaan and Sint-Bernardsesteenweg.
Some celebrations got out of hand, with projectiles being thrown at the Kiel police station and officers. Around 20 people were arrested, according to Belga News Agency. Police said they noted that many fireworks were shot off, and sometimes in a dangerously horizontal manner.