NATO Secretary-General Jens Stoltenberg said he fears Russia could use chemical weapons in Ukraine, according to an interview published on Sunday in the German newspaper Welt am Sonntag.
He warned that the fighting and humanitarian crisis in Ukraine could intensify in the coming days and weeks, noting "with horror" the increasing number of civilian victims and the "senseless destruction" by the Russian troops, Belga News Agency reports.
However, NATO is sticking to its stand against a no-flying zone over Ukraine, which President Zelensky has insistently called for. NATO would have to shoot down any Russian plane that violates such a ban, which could lead to direct confrontation with Russia and an escalation of the conflict, the Alliance's Norwegian president explained.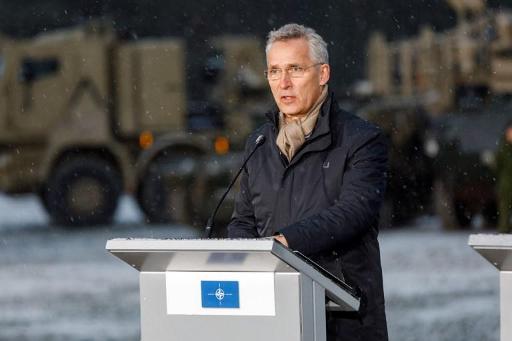 Northern European summit alongside NATO exercise in Norway
UK Prime Minister Boris Johnson is hosting a summit in London on Tuesday and Wednesday with Scandinavian and Baltic leaders on the margins of one of the biggest NATO military exercises since the Cold War.
The manoeuvres, dubbed "Exercise Cold Response," begin on Monday in Norway with the participation of over 30,000 soldiers from 27 countries. They are scheduled to end on Tuesday.
Military exercises will also be on the agenda of the London summit of leaders of the Joint Expeditionary Force (JEF), a coalition of 10 States focusing on security in Northern Europe, according to a statement from Downing Street. The JEF leaders are expected to agree on a reinforced programme of exercises in the Arctic, North Atlantic and Baltic Sea.
Related News
"European security has been shaken by the attack of Russia on Ukraine, and alongside our partners, we will take action to ensure we emerge stronger and more united than before," Johnson said in the statement. "Ensuring we are resilient to Putin's threats needs to go beyond our military footing – together alongside our North and Baltic Sea partners we must ensure we are insulated from Russia's interference and impact on our energy supplies, economy, and values," he added.
UN Security Council meetings this week to focus on Ukraine
Ukraine will also be the focus of a series of meetings at the United Nations this week.
On Monday, the UN Security Council will host a meeting on the Organisation for Security and Cooperation in Europe, OSCE. The Organisation's president, Polish Foreign Minister Zbigniew Rau, is expected to address the Council, Belga news agency reported, citing a source close to the meeting.
Security Council members have been discussing a Franco-Mexican resolution on humanitarian aid for Ukraine for two weeks now, but no date has been set for a vote on the draft, originally expected in early March. On Friday, China's UN Ambassador, Zhang Jun, told French news agency AFP he had not yet seen a final text.
🧵🧵🧵I don't like to promote unnecessary optimism about #Russia's war in #Ukraine, but there have been several noteworthy developments today.

1) Ukrainian negotiator Mykhailo Podolyak told the Russian Kommersant newspaper about progress in peace talks. https://t.co/VK3Qzuldcu — Matthew Kupfer (@Matthew_Kupfer) March 13, 2022
According to a version of the draft obtained by AFP, the Council would deplore "the disastrous humanitarian consequences" of the hostilities against Ukraine and demand an immediate cessation of hostilities and of all attacks on civilians. The text would also demand the protection of civilians, including humanitarian staff and vulnerable persons, including children.
President Zelensky hints at possible peace talks in Jerusalem
Ukraine's President Volodymyr Zelensky announced on Twitter on Saturday evening that he had discussed the Russian invasion and possible peace talks with Israeli Prime Minister Naftali Bennett.
The Israeli Prime Minister has been acting as mediator in the conflict for some time now, travelling to Moscow last week for a personal meeting with Vladimir Putin.
Zelensky also said he had asked Bennett to help free Ukrainians held hostage by the occupying forces, including the mayor of the southeastern town of Melitopol, Ivan Fedorov, who was kidnapped on Friday by Russian soldiers, according to the Ukrainian government.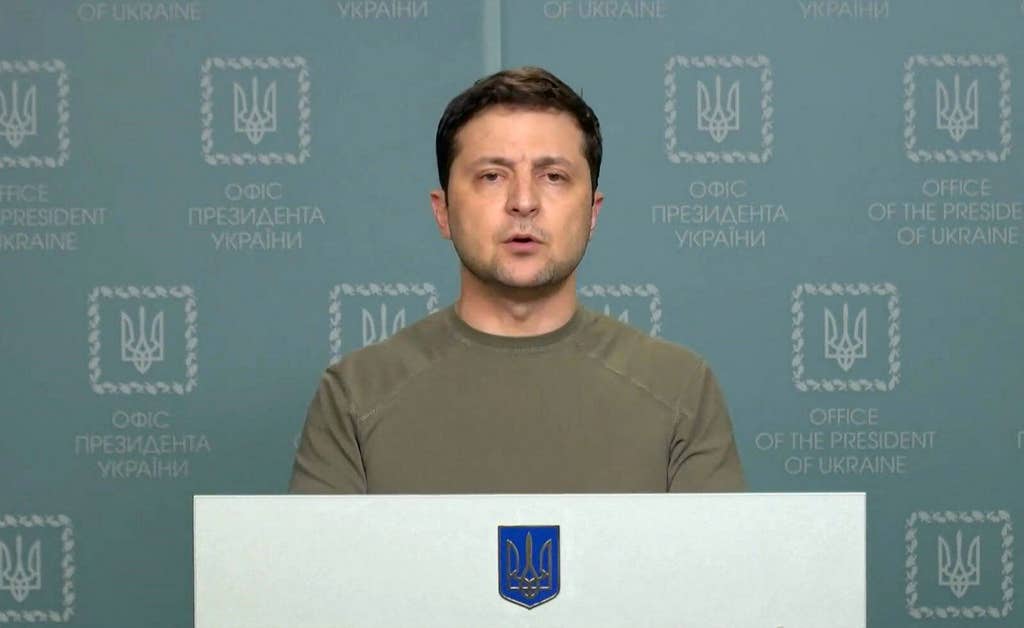 Ukrainian President Volodymyr Zelensky also warned potential collaborators and supporters of Russia in Ukraine that they would meet the same fate as "over 12,000 occupiers who did not understand in time why Ukraine should not be attacked" - a reference to the number of Russian soldiers killed since the start of the invasion according to a Ukrainian tally that could not be independently verified.
Zelensky said Russia was trying "to repeat the sad experience of forming pseudo-republics" by blackmailing local authorities, putting pressure on legislators [and] looking for people to bribe."
Ukrainian government takes steps to support farmers
Amid the worsening situation, Ukraine's government wishes to reimburse the interest on farm loans and wants the State to guarantee 80% of the amounts borrowed by farmers, Prime Minister Denis Schymal announced on Saturday.
The measures should enable Ukrainian farmers to have enough resources to sow their crops and avoid bankruptcy should they lose their harvests due to the invasion of their country by Russia.
US and China will hold 1st high-level, in-person talks since Russia's invasion of Ukraine, as Biden admin continues to try to enlist Beijing to exert influence on Putin. NSC's Sullivan to meet in Italy Monday with #China's Yang Jiechi, per person familiar. /via @JenniferJJacobs

— Yannis Koutsomitis (@YanniKouts) March 13, 2022
Known as the breadbasket of Europe, Ukraine is a major producer and exporter of wheat, maize, rapeseed and sunflower seed. To cater for its own food needs, the country has banned or restricted the export of some food commodities.
According to Schmyal, Ukraine has enough basic food items for the coming months.