The first half of 2021 saw property prices in Belgium driven higher by a wave of purchases. Now the first signs of cooling in the real estate market are beginning to show in the second half, according to a barometer from Notaris.
"In 2020, the pandemic caused a slowdown in the real estate market. This was not the case in 2021," Belgium's notary office explained in a press release.
The number of transactions in Belgium and Flanders increased by some 14% in 2021 and while prices were overall on the rise last year, there was a turnaround in the cheapest segment from the last quarter onwards.
Related News
"In the first nine months of 2021, the number of transactions in our country increased by 20.4% compared to 2020," said Notary Bart van Opstal, spokesperson for Notaris.be.
"This strong growth slowed down in the last quarter, resulting in a growth of +14,3% at the end of the year. Compared to 2019, real estate activity in our country increased by +10.4%."
The pandemic effect
Van Opstal says that the slowdown is "a first, cautious indication" that the price increases in the cheapest segment are gradually coming to an end.
That "cheapest segment" generally regards homes without gardens or terraces, which became more in-demand during the lockdowns associated with the coronavirus pandemic.
"Because there is less demand for this type of housing, prices are falling. This trend is likely to continue in 2022."
Differences by region
Flanders saw the most growth in activity when the market heated up (+14.7%), followed closely by Wallonia at +14.3%. The effect wasn't as great in Brussels, however, where homes with gardens are scarce.
The real estate market there saw its growth limited at +11.1%.
Flanders is now seeing the greatest cooldown with real estate activity dropping 4.4%, compared to 2.7% on a national level.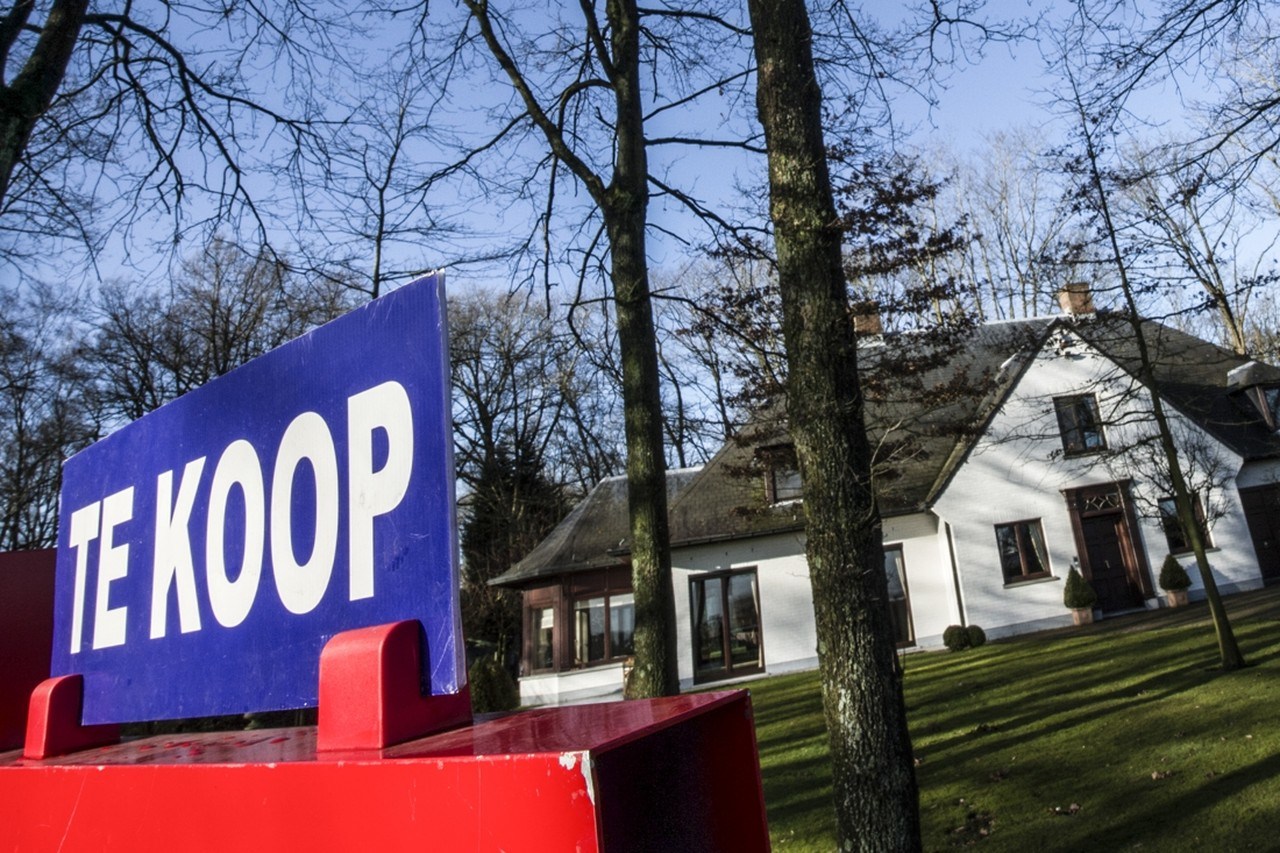 "In the second half of 2021, the Belgian real estate market was therefore somewhat less busy," van Opstal said.
"We also saw the same trend in the three regions. The fact that the market is cooling down a bit means that there is again a bit more balance between supply and demand, between buyers and sellers."
Average home prices in Belgium
The average price of a house in Belgium is now €297,661 (+7.5% compared to 2020), and an apartment generally goes for €257,228 euros (+5.2%).
In Brussels, the average apartment price rose to €284,488 (+3.6%) and in Wallonia it climbed to €194,821 (+3.5%).
The average price of both residential properties and apartments rose in all Flemish provinces, notably in Antwerp (+8.4% to an average price of EUR 355,391) and Flemish Brabant (+8.5% to EUR 384,237). West Flanders saw the smallest price increase: +4.9% with an average price of €289,800.
Most buyers in 2021 were older and the number of buyers aged 30 and under has been decreasing in recent years.
"Young buyers had a more difficult time on the market because people over 30 were much more active: they bought a house for themselves or to rent out," van Opstal said.