After independence in 1960, many Congolese people moved to Belgium to build new lives. Pierre Kompany was one of them. He became Belgium's first black mayor in 2018, while his son, Vincent, became the captain of the national football side. He explains why Belgium must do more to address its dark history in Congo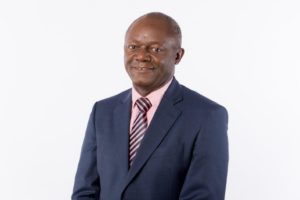 I believe in Belgium. That's why I came here. Despite its complicated history, Belgium has always been a place of hope. And I still believe this, even if there is room to improve.
I was born in Congo in 1947 when it was still a Belgian colony. The city where I was born, Bukavu, was known as Costermansville at the time. My family celebrated Congo's independence in 1960, and it felt like a new era. But it soon soured and fell into dictatorship.
I was part of a student uprising, yet was forced to flee to Belgium as a political refugee. It was 1975, and I was 28 at the time. I settled in Brussels and went back to school to study mechanical engineering. I studied by day and drove a taxi by night to support my young family. Seven years later, I became a Belgian citizen. I married and had three children.
Belgium was good to me. I decided to give back to the community. I taught at the Brussels Institut des Arts et Métiers. I took part in political debates. I was elected to the Brussels Parliament in 2014. In 2018, I was elected as the mayor of Ganshoren and became Belgium's first black bourgmestre. Two years ago, I became the speaker of the Brussels Parliament. In 2019, I also wrote my memoir, 'Du Congo à Ganshoren: Un destin incroyable' (From Congo to Ganshoren: An Unbelievable Destiny). And this November, the Free University of Brussels (VUB) will award me the Doctor Honoris Causi.
Meanwhile, I've watched my children grow up and become part of the local community. Indeed, my son Vincent became the captain of the Red Devils, and is now coach of Anderlecht.
But while I'm grateful for the opportunities Belgium gave me, that does not mean I should stay quiet. There are chapters in Belgian history that need to be rewritten, in particular, those relating to the country where I was born. Some things need to be said.
Belgians need to know the truth about Congo. For many people, Belgium was just doing what every great power was doing during the scramble for Africa in the 19th century. But history has been taught badly. Children rarely learn about the pain and ruin that Belgium left in its wake. This matters. Our understanding of history is mainly through school education, and I have long called for history books that reflect the truth.
There was an unfathomable death toll during the years of the misnamed Congo Free State and the Belgian Congo. Some estimates put it at half the population, around 10 million. Not to mention the brutal treatment of local people, the maiming of men, women and children. This was an atrocious period.
It makes me sad when people defend the carnage by saying the colonisers also did good things, like railways and hospitals. That doesn't replace the devastation they caused. They don't talk about what they had to do to build the railways, to harvest the rubber.
Belgium is now slowly recognizing the hurt it inflicted. And I'm not the only one noticing this: Belgo-Belgians think the same. That is welcome. The state should atone for what it did in Congo and should apologise fully and unreservedly. It should also change the way the history of Belgium in Congo is taught today, and how it is remembered.
King Leopold II bears particular responsibility for colonisation. It took a true heart of darkness to order the occupation of Congo, claim it for his own personal use, and ruthlessly exploit its resources with no regard for the human costs. Yet today, his name and image are still visible across Belgium. A grandiose statue of him on a horse stands next to the Royal Palace in Brussels, facing the Matongé district. How do you think that makes the Belgians with Congolese backgrounds feel?
Statues are symbols, but they are powerful. The Leopold II statues should have been removed long ago, long before the Black Lives Matter protests.
There was an opportunity in 2009, on the centenary of Leopold II's death - which the Belgian state rightly refused to celebrate – but it was not taken. The statues could have been quietly removed and placed in a museum. That was more than a decade ago. Today, there is no case for keeping the statues.
When you make a mistake, you should correct it. And if you want to correct how history is taught and remembered, you should make sure people are not permanently confronted with these monuments.
The Congo colonisation was a shameful episode in our country's history. But Belgium can still do the right thing. And that means talking honestly about what happened in the Congo and moving the Leopold II statues out of public places.