Turkey is "not in a position" to ratify Sweden's membership of NATO as it stands, Ibrahim Kalin, a close adviser to President Recep Tayyip Erdogan, said on Saturday after a new incident this week, Belga News Agency reports.
Ankara denounced on Thursday a video made by a pro-Kurdish group in Sweden, which showed the staging of a hanging of President Erdogan during a protest in Stockholm, while also calling him a dictator. The Swedish ambassador in Ankara has been summoned by the Foreign Ministry.
Kalin stated that, as things stand, Turkey was "not in a position to send the law (for ratification) to parliament, and that there is currently a real problem with it," adding that deputies might reject it.
Swedish Prime Minister Ulf Kristersson called the incident "sabotage" carried out by those who do not want to see Sweden and Finland join NATO. Foreign Minister Tobias Billström also denounced the video in a statement, and in his condemnation referred to the assassinations of Swedish Prime Minister Olof Palme in 1986 and Foreign Affairs Minister Anna Lindh in 2003.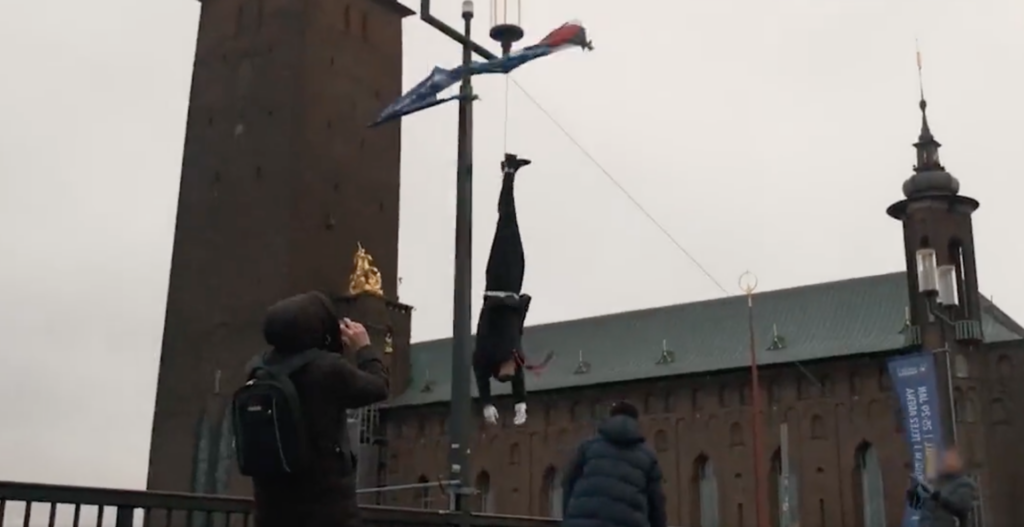 "We take an incredibly serious view of these events. Staging a fake execution of a democratically elected foreign leader is reprehensible in its own right, but especially in a country in which two leading politicians have been murdered," Billström stated.
In response, Turkey has cancelled Tuesday's planned visit of the Swedish parliamentary speaker to Ankara.
Long road to NATO accession
This new incident comes as Turkey has been blocking Sweden's entry into NATO since May, accusing it of sheltering members of the PKK and its allies, which it considers to be terrorist organisation.
"We have been engaged in this process for six or seven months and it is not good for Sweden to appear in this light," Kalin told reporters from several international media including AFP.
"We want to move forward and progress but if these kinds of incidents continue, it will slow down the process." For Kalin, Sweden must send "a clear message" about the attitude of PKK members on its soil. "They must (...) for example ensure that (PKK members) can no longer recruit or collect money" on Swedish soil.
He nevertheless acknowledged that the new Swedish government had taken several important steps, including the Swedish Prime Minister's "very welcome" visit to Ankara shortly after coming to power and "the amendment of the Constitution, which is a positive step."
Related News
But it will still take "six months" before the new laws are written and validated by the Parliament, he noted. Kalin also said that Turkey "is not asking anything from Sweden or Finland that is not in line with their law: we are very realistic".
The Turkish government has called for the expulsion of several members of the PKK and the Fetö movement (the acronym used by Ankara to designate the movement of the preacher Fethullah Gülen, editor's note), which is accused of having instigated the 2016 coup attempt.
A PKK member was deported by Sweden in early December - and immediately imprisoned in Turkey.