The leader of the French-speaking Parti Socialiste Paul Magnette has been accused of perpetuating "senseless" stereotypes. The backlash comes from an answer he gave to a question regarding Belgium's regional unemployment rates.
Doing the media rounds following his pitch to lead the country after next year's elections, Magnette spoke to Flemish magazine Dag Allemaal on Tuesday.
In his interview, the socialist answered a question about the differences between how people in Flanders and Wallonia consider work, in the context of increased political divide between the regions (that some seek to use to their advantage).
In response, Magnette told Dag Allemaal that "I sometimes have the impression that the Flemish want to do too much" with a nod to unemployment rates. He went further with a joke about people in Flanders fishing: "Many Walloons wonder why they put off their happiness for so long. Walloons like to enjoy life. Is that wrong?" he joked.
No laughing matter
But politicians across Belgium's political spectrum didn't see the funny side, reacting angrily in both the north and the south of the country.
Flemish nationalist leader Bart De Wever tweeted that it "perfectly summed up" the Federal Government (which his party is not part of) and led calls for Flanders to "protect our prosperity."
The French-speaking liberal party leader Georges-Louis Bouchez countered that Walloons do want to work, arguing that "the socialists prevent them from doing (this)!"
Moreover, the Flemish green party leader Jeremie Vaneeckhout, whose party is normally silent on such issues, labelled the comments as "an insult to both Belgians living in Flanders and Wallonia."
Translation of tweet: "Those who don't want to enjoy their lives, please raise your hand. This really makes no sense. It is an insult to both Belgians living in Flanders and Wallonia."
Responding to the backlash, Magnette complained that his political opponents had interpreted the punchline to a joke as a political statement. "This just confirms that there is no place for irony in politics."
Socialist Party (PS)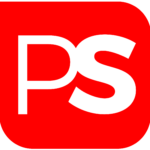 The Socialist Party (Parti Socialiste - PS) is the leading French-speaking social democratic party in both the federal parliament and in government. The party's main policy concerns are eco-socialism, fiscal justice, public health and education.
For a full run-down of Belgium's political parties, see here.