As none of the candidates in Turkey's presidential elections has managed to secure over 50% of the vote so far, there is likely to be a second voting round.
Current president Recep Tayyip Erdoğan of the conservative nationalist AK Party does have a slight lead over his main challenger Kemal Kılıçdaroğlu of the social-democratic Republican People's Party (CHP), according to preliminary results: Erdoğan currently has 49.42% of the vote, Kilicdaroglu stands at 44.96%.
A third candidate, Sinan Oğan of the right-wing ATA electoral alliance, got just over 5% of the vote. This means he will not make it to a possible second round, but he could still play an important role in the outcome by calling on those who initially voted for him to vote for one of the two candidates.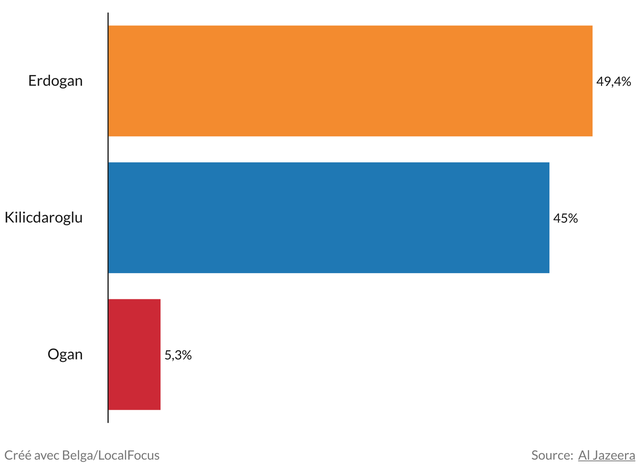 While 99% of ballot boxes have been opened in mainland Turkey, results are yet to come in – especially from abroad, where Erdoğan traditionally does well. In Belgium, nearly 72% of Turkish voters voted for Erdoğan, while just under a quarter chose Kılıçdaroğlu.
Accepting a second round
The Supreme Electoral Council, the highest electoral authority in Turkey, expects the final results within hours or even days. Still, Erdoğan is doing better than expected, as opinion polls before the election suggested that Kılıçdaroğlu was far ahead of the incumbent president.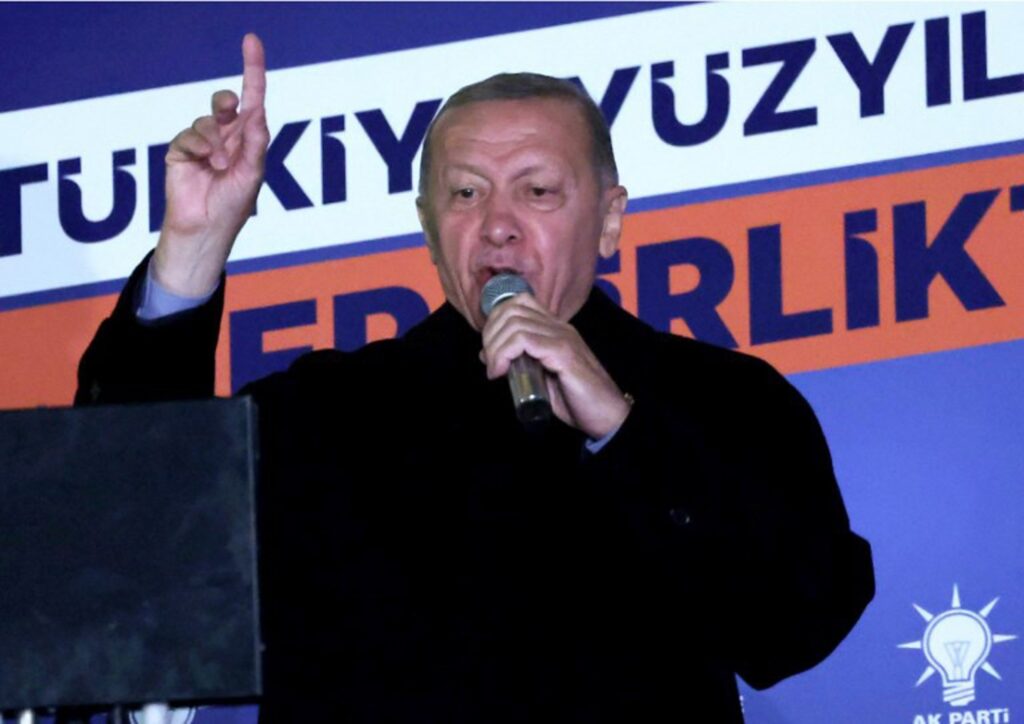 At the beginning of election night, the state press agency initially gave Erdoğan as much as 60% of the vote, but as more results came in, that dropped back to below 50%. The opposition, in the meantime, stated that the state press agency gave skewed results in Erdoğan's favour.
Additionally, Kılıçdaroğlu said Erdoğan's camp thwarted the release of official results by demanding recounts everywhere.
Related News
While Erdoğan pre-emptively stated that he had "2.6 million votes more" than Kilicdaroglu at the end of Sunday evening, he already stated that he would accept a second round of elections – as has Kılıçdaroğlu.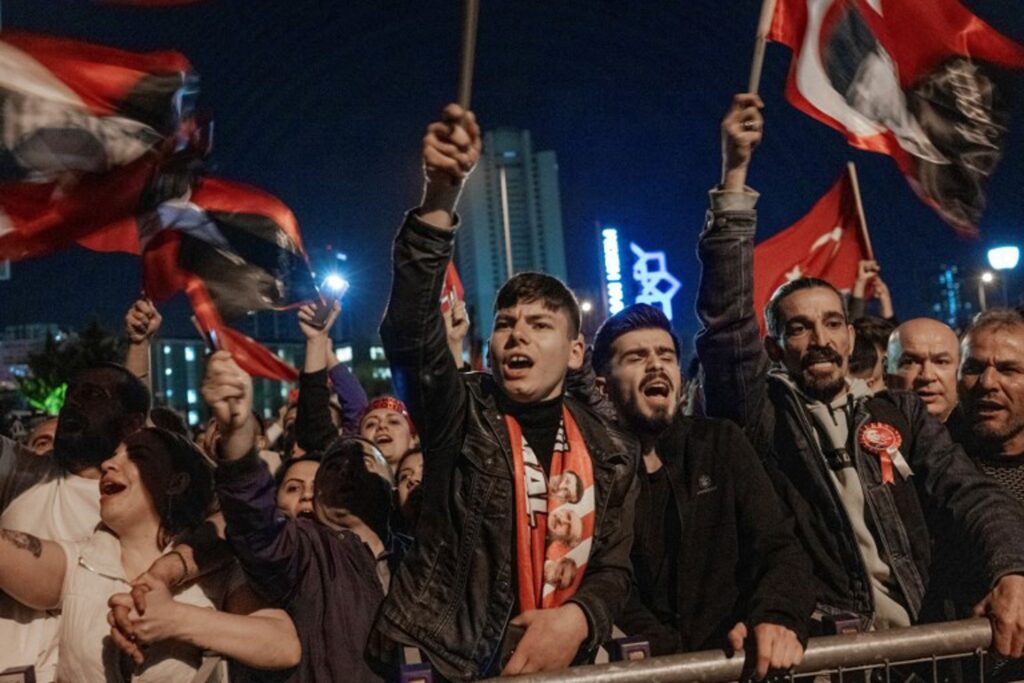 In the parliamentary elections, also held yesterday, Erdoğan's AK Party won the most votes: 49.37%. At the same time, however, this is the lowest result for the AKP in 20 years.
The coalition of six opposition parties that Kılıçdaroğlu put forward as the presidential candidate gained 35.12%. For now, the pro-Kurdish party received just over 10% of the vote.