The move to Brussels is a big step, but big steps are what expats are all about. We're a pretty fearless bunch, always itching to get out there and experience. That sense of wanderlust is what took me off the beaten path and into Flemish Brabant.
Thankfully, as you may have guessed already, 'there's an app for that': the 'Become a Local' Bucket List (www.bucketlistflemishbrabant.be)! There's no, 'Here's a city, or a nice monument to stop by.' No – there's a bucket list, full of fun, sometimes quirky, things to do away from the hustle and bustle of Brussels. It's your one-stop ticket to discovering Flemish Brabant's hidden gems, those secrets only locals know.
So how does it work? The bucket list contains pastimes that locals enjoy on a regular basis. Click a bucket-list tile for additional info (Time for the next trip… What strikes your fancy?) or to tick them off your list (I'm one step closer to becoming a local!). It's perfect for tracking your progress and testing your skill and expertise as a true (g)local.
Naturally this can't be done in a single day. Over the course of a year, I'll be putting my best foot forward to explore as much of Flemish Brabant's highlights as I can, using the bucket list as my guide. After all, locals don't become locals overnight… If you'd like to read about my previous experiences with bucket list challenges 1 through 10, you can check them out here and here.
Challenge 11: Learn about Belgian architecture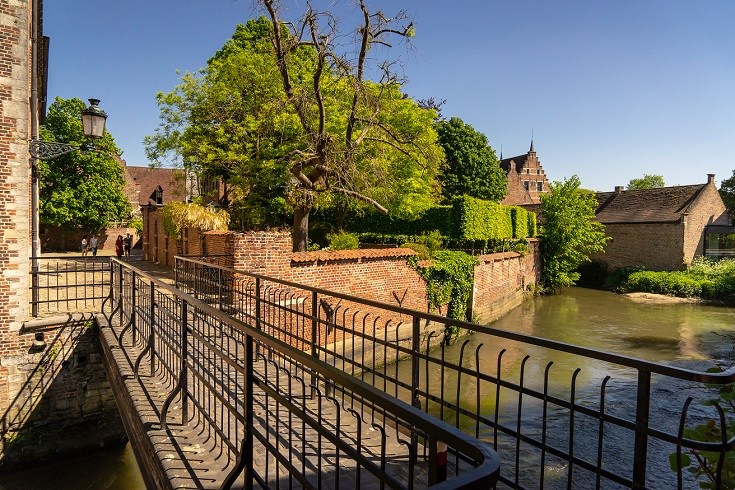 There's a famous saying in Dutch: 'The Flemish are born with a brick in their stomachs'. Despite how strange that might sound, it means that the Flemish love nothing better than building their own homes. And thank God for bellies full of bricks – without them Belgium wouldn't have the architectural gems it does!
Leuven, Flemish Brabant's capital, is a marvellous place to explore Belgian architecture? I contacted Leuven Inside Out and was shown around by my enthusiastic local guide, Maarten.
Our first stop was the Grote Markt and Leuven's famous town hall, an impressive feat of Gothic architecture with 236 statues of local dignitaries peering out from its façade. It's definitely worth joining a guided tour to discover their story. Saint Peter's Church, another fantastic example of Gothic architecture, is just across the square and has several Flemish Primitive masterpieces on display too.
I dropped by the Ladeuzeplein and the university library next. This awe-inspiring Flemish Renaissance Revival building was razed to the ground in WWI and WWII, but later rebuilt with a new bell tower, a symbol of Leuven's resilience and powerful spirit.
However, the true 'hidden' gems are the old university colleges scattered across Leuven's centre. Despite the comings and goings of students during the year, their lovely courtyards are an oasis of calm. I came across three on my tour that I would never have found on my own: the 'De Valk' college, the 'Atrecht'-college (with a hidden shortcut to the municipal park) and the 'Van Dale' college. The public garden of the latter leads to the Schapenstraat via a hidden pathway (Wolvepoortpad). Once you've made it, don't miss out on the Dijlepark. I'd be lying if I said it isn't easily the most romantic park in Leuven.
Challenge 12: Visit an authentic beguinage
Founded in the 13th century and bordering the Dyle River, Leuven's Great Beguinage feels like a tiny village nested within the greater town of Leuven. It's a lovely maze full of little alleys, squares and gardens studded with dozens of houses in traditional brick and sandstone. It's no small wonder that it was named a UNESCO World Heritage Site. Once lived in by the Beguines, the Great Beguinage is now home to KU Leuven students and staff. The grounds are open to the public, free of charge.
Challenge 13: Visit an authentic brown bar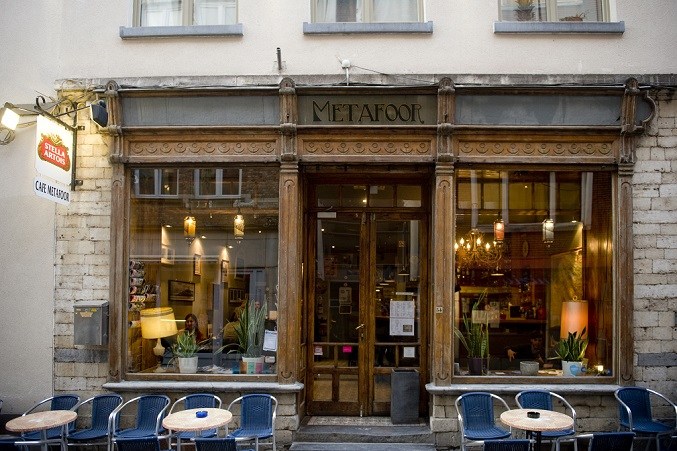 Admiring Leuven's architecture and learning about the town's fascinating history is thirsty work, which is why I stopped for a drink at one of the town's old-fashioned 'brown' bars, the Metafoor on Parijsstraat. Why a brown bar? History! Once upon a time, Belgians in the 19th century used to turn their (tiny) front parlours into bars to help make ends meet.
With dark wooden beams, walls decorated with knickknacks, photos and beer signs, and quaint, but beautiful concrete tile floors (a popular architectural feature of the time!), I understand why these bars hold so much appeal. Adding to its charm, there's also a cupboard full of board games – great evidence that people like to stick around!
And finally, whatever regrets I may have had in passing the trendier pubs on the Oude Markt by, were quickly dispelled by a refreshingly delicious Geuze.
Challenge 14: Taste local delicacies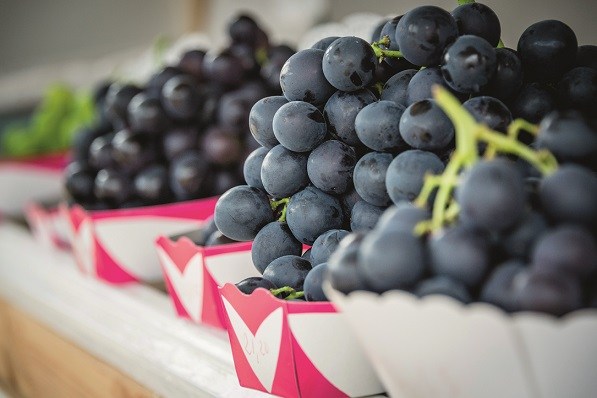 In Flemish Brabant, you'll be hard pressed to run out of delicious regional products to discover. Belgians love good food… So, what exactly is a local delicacy? Well, nothing says Belgian food culture like Belgian chips (Yes…in Belgium chips are delicacy.).
According to Belgium's renowned TV chef, Jeroen Meus, the best chips are made with Bintje potatoes sliced at 13 millimetres. They should be fried once in beef drippings at 140 ˚C and removed before they turn brown. They have to cool down completely before being fried a second time at 180 ˚C. That sounds like culinary art to me!
Chips are just the tip of the iceberg though. Belgian endive (chicory), abbey cheese, asparagus and juicy table grapes are just a handful of local treasures worth tasting in Flemish Brabant.
Challenge 15: Talk to a local
Belgians have the unfortunate reputation of being somewhat stand-offish and grumpy, which doesn't help much when it comes to starting a conversation. But don't let that dissuade you! My experience is that given the chance, most Belgians love to talk. They are a little more reserved and don't like invading other people's personal space unless they're invited.
If you want to talk to a local, try visiting a pub (or a brown bar…) or a local event. Just speaking English can be a great icebreaker. They'll want to know how you ended up there and what your favourite beer is.
Flemish Brabant, a definite to-do on your own bucket list
If it's not on your list, it should be. Flemish Brabant is full of treasures good for the soul. If you are interested in hearing more bucket-list adventures, stay tuned to The Brussels Times.
However, if you just can't wait, check out the 'Become a Local' bucket list (www.bucketlistflemishbrabant.be) and sign up for the newsletter. You can stay up-to-date on what's happening in Flemish Brabant and get tips from genuine local 'heroes and heroines' of Flemish Brabant.