At just 22 years old, Remco Evenepoel hasn't had an easy ride. Two years ago he came close to losing his career (and life) before it properly started as he crashed and fell almost 10 metres from a bridge into a ravine.
Yet after a difficult comeback season in 2021, the young star has put to bed any doubts about his ability as he won the cycling World Championship in Australia yesterday. If this weren't impressive enough, Evenepoel (from Aalst, just to the west of Brussels) had already won the three-week Vuelta a España earlier this month.
The World Championships offer an almost unique spectacle as teams are composed by nation rather than the trade team they ride for. Unlike in other sports, where there might be multiple opportunities each year to play for your national side, road cycling has very few races where you compete as a team with compatriots.
This unusual arrangement can become all the more challenging as riders who normally are arch-rivals find themselves riding side by side. Unlike team sports, in cycling there is really only one winner. The tension was visible in last year's World Championship, which had the additional hype of taking place in Flanders.
Belgium was dreaming of a home winner and the man for the job was the celebrated Wout Van Aert – one of the top one-day racers in the world and probably the number one last year. Yet even before the race, Evenepoel faced very public criticism for riding selfishly and there were fears that a team rift could ruin Belgium's winning chances. The youngster himself had found occasion to vent his frustrations which did little to endear him to the media.
But after such a stellar 2022 season, the precocious Belgian can expect a rapprochement with the press. From us at The Brussels Times, congrats Remco!
Did you watch the worlds? Let @Orlando_tbt know.
Belgium in Brief is a free daily roundup of the top stories to get you through your coffee break conversations. To receive it straight to your inbox every day, sign up below:
The energy crisis is increasing poverty rates in Belgium, and this is already having an effect on school children and their packed lunches, according to sources across Belgian education. Read more.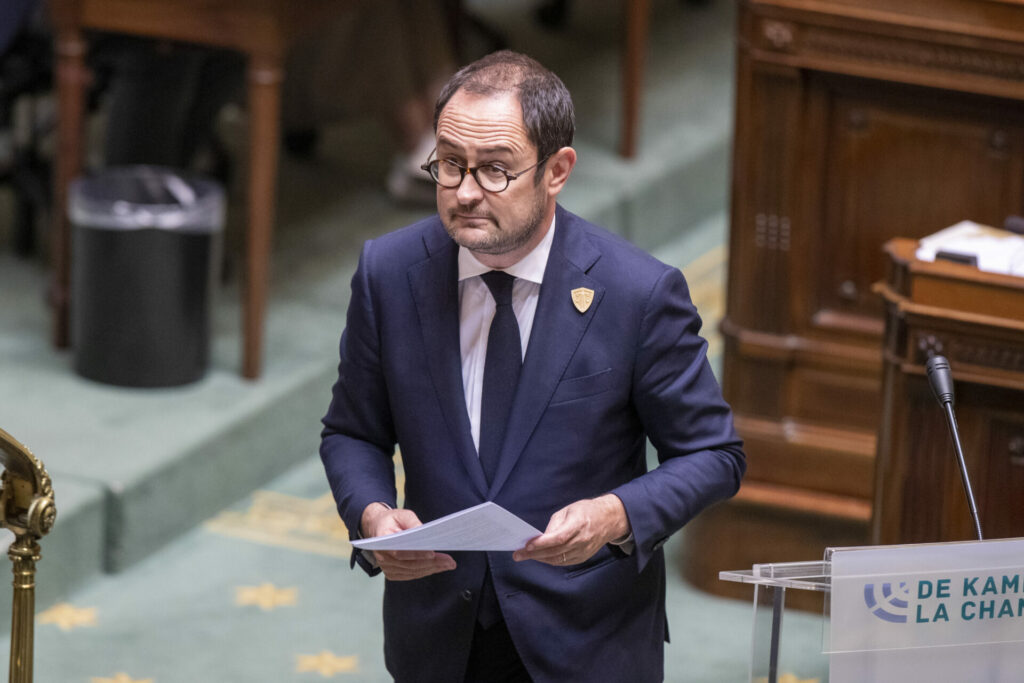 Belgian authorities report that Justice Minister Vincent Van Quickenborne has been placed under police protection after law enforcement became aware of a "possible threat" to the politician's safety after a vehicle containing firearms was discovered outside the minister's home earlier in the week. Read more.
The City of Brussels will extend its ban on consuming alcohol in public spaces in the city centre until at least October 2023, Belgian broadcaster RTBF reports. Currently, outside of events and drinks service on terraces, it is prohibited to drink any alcohol in the city centre, under the threat of a €350 fine. Read more.
Many Belgians are choosing to simply turn off their central heating this winter due to high energy prices. Instead, they intend to wrap-up warm with blankets, and increasingly, thermal clothing. Read more.
Far-right leader Giorgia Meloni will be Italy's first woman Prime Minister after Brothers of Italy picked up around 25% in Sunday's election, with a majority in both parliamentary chambers. Read more.
The energy crisis and increasing interest rates have resulted in the property market in Belgium cooling down. While the rise in prices has slowed down, the discernible effect on the cost of flats and houses in the country has yet to materialise. Read more.
Many villages in Belgium were destroyed during the Battle of the Ardennes in 1944. But Celles miraculously survived. Read more.