Red Devils head coach Roberto Martinez announced on Thursday that some of his squad's World Cup veterans such as Eden Hazard and Jan Vertonghen will be starting against Canada on Wednesday. However, Vertonghen also seemed to indicate his misgivings at a press conference over FIFA's threats to sanction the team if they decided to wear the One Love armband.
With the Red Devils set to start off their World Cup against Canada at 20:00 on Wednesday, head coach Roberto Martinez was faced with various headaches when it came to selecting his starting XI.
Chief among these was whether to start the team's captain Eden Hazard despite an underwhelming couple of years at Real Madrid, and whether to opt for experience or youth in the team's backline.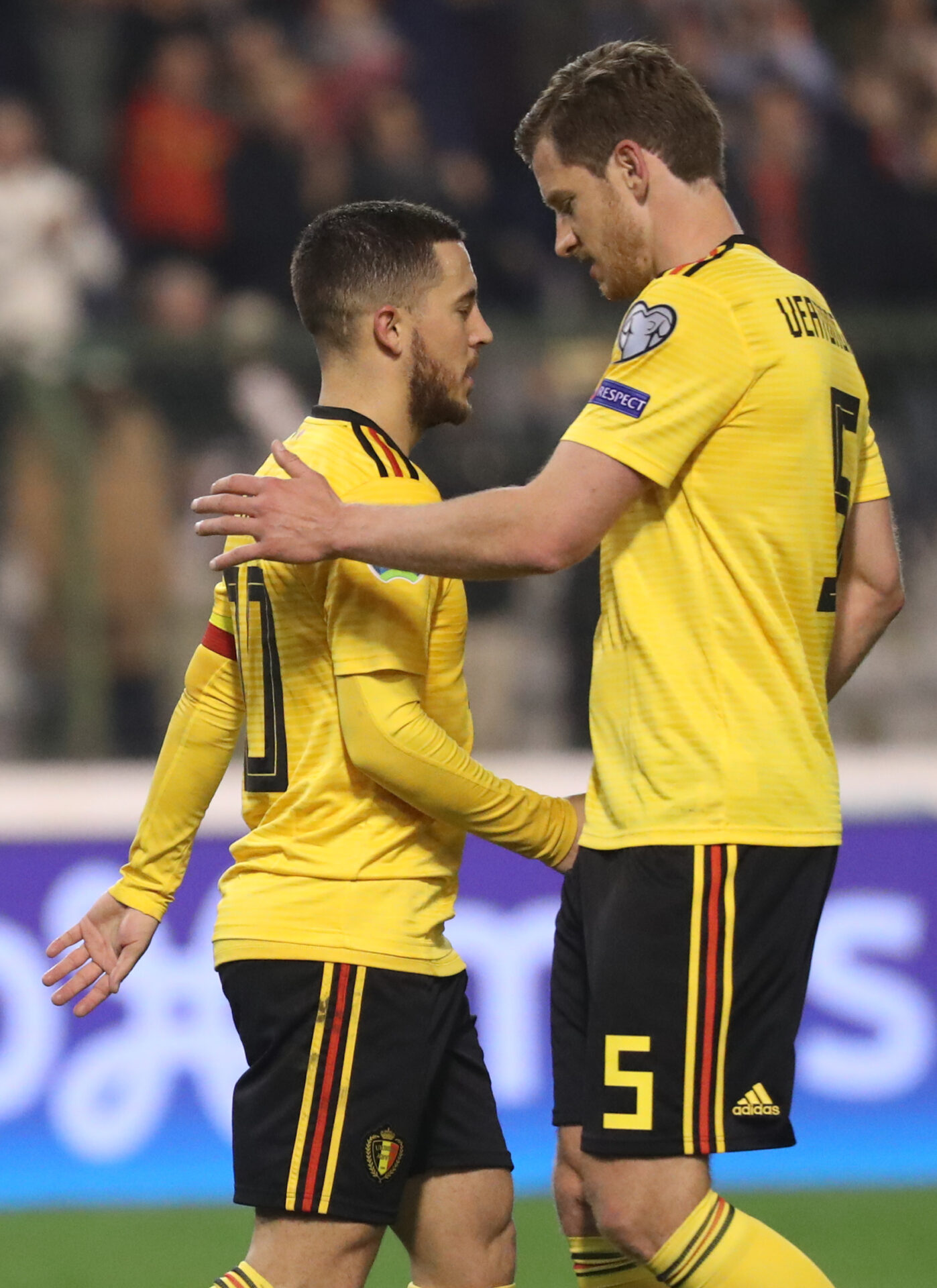 However, at a press conference on Tuesday in the run up to the game, Martinez already gave a window into how his team was going to be set up by indicating that he would be starting various stalwarts of Belgium's golden generation such as Hazard, as well as Axel Witsel, with Toby Alderweireld and Jan Vertonghen in defence.
The choice of the latter two came as a surprise to commentators, given Canada's propensity to field players braced with pace up top, while both Belgian defenders seemed to have lost a spring in their step since their respective moves to the Belgian Pro League.
While certain were left wondering about his upcoming duel against Canada's strikers, Vertonghen seemed to have another struggle on his mind, as he refused to answer questions about the Red Devils no longer wanting to wear the One Love armband that promoted better inclusion in Qatar.
"I don't feel comfortable talking about this," he said of the controversy, "that says enough, I think." Furthermore, he stated his asked whether "I'll be able to play on the field tomorrow," if he gives his opinion on the issue and concluded by stating that this "is a a situation I've never ever experienced in football.