Anderlecht beat Cercle Brugge 2-0 on Sunday thanks to a brace from Islam Slimani in both halves. Anderlecht are now just one point behind Cercle in the race to qualify for the Europe play-offs.
Anderlecht opened the scoring in the 9th minute with a header from a corner. Slimani rose tallest at the near post to find the net.
The Mauves came up against an excellent Cercle keeper Warleson in the first half, who twice saved from Anders Dreyer's shots (fourth and 30th) and then parried away Dreyer's shot and Slimani's rebound (31st).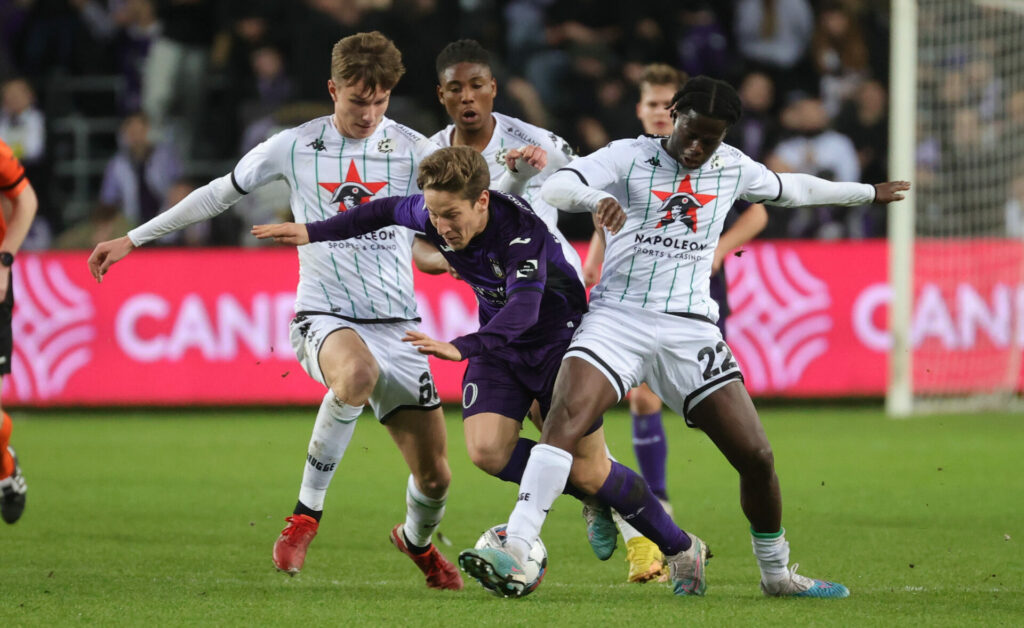 Warleson saved from Slimani early in the second half (53rd). Cercle then went close to an equaliser in the 73rd minute when Bart Verbruggen failed to control Jesper Daland's long-range missile, Kevin Denkey recovered in the box, but sent the ball onto the post.
Past that scare, Slimani doubled the lead after collecting a ball in the box from the aftermath of an off-centre free kick in the 85th.
Cercle finished the game with ten men after Denkey was red-carded for a bad tackle on Jan Vertonghen (90th).
The win takes Anderlecht, ninth with 39 points, to within a point of eighth-placed Cercle, who are the last team to qualify for the Europe play-offs, with five games left to play.