It is World Environment Day on 5 June. Effects of the climate crisis include global warming, loss of nature and biodiversity and dangerous weather destroying people's homes and livelihood, so the need to protect the planet is more important than ever.
World Environment Day takes place in Stockholm this year, although countries take turn marking the event each year. From an electric vehicle rally in Cairo, to a mega cyclathon in Mumbai and an e-waste drive in Bucharest, the day is highlighted across the world.
This year's theme is 'Only One Earth' to underline how all of all the known star systems and planets yet known to humankind, only Earth sustains life. Yet human actions are causing irreversible damage to our environment, so there is an critical need to minimise the damage done to our global ecosystem.
To highlight the need for urgent action, the UN has collaborated with civil society, governments, schools and businesses around the world the emphasize the need for global efforts.
Concert for the climate
Musicians from around the world gather today in Stockholm to raise awareness of the need to end deforestation by 2030 and safeguard human and environmental health. Julian Marley and Julian Lennon are set to perform at the concert. Julian Lennon, son of British icon John Lennon, has released a new song linked to his fundraising work for projects related to environmental, indigenous and humanitarian wellbeing.
Cyclothon, India
Bhamla Foundation is a volunteer-driven non-governmental organisation, which organises a cyclothon in Mumbai to highlight the greener form of transport. In India, transport relies heavily on fossil fuels, which contributes to air pollution, a disaster for public health globally. Air pollution cased an estimated 14,000 deaths and $2 billion in economic losses in Mumbai last year, according to UNEP partner IQAir. According to UNEP data, nine out of ten people globally breathe unclean air, which causes one in nine deaths.
The cyclothon followed a 10km route and gave cyclists a platform to promote the zero emissions form of transport.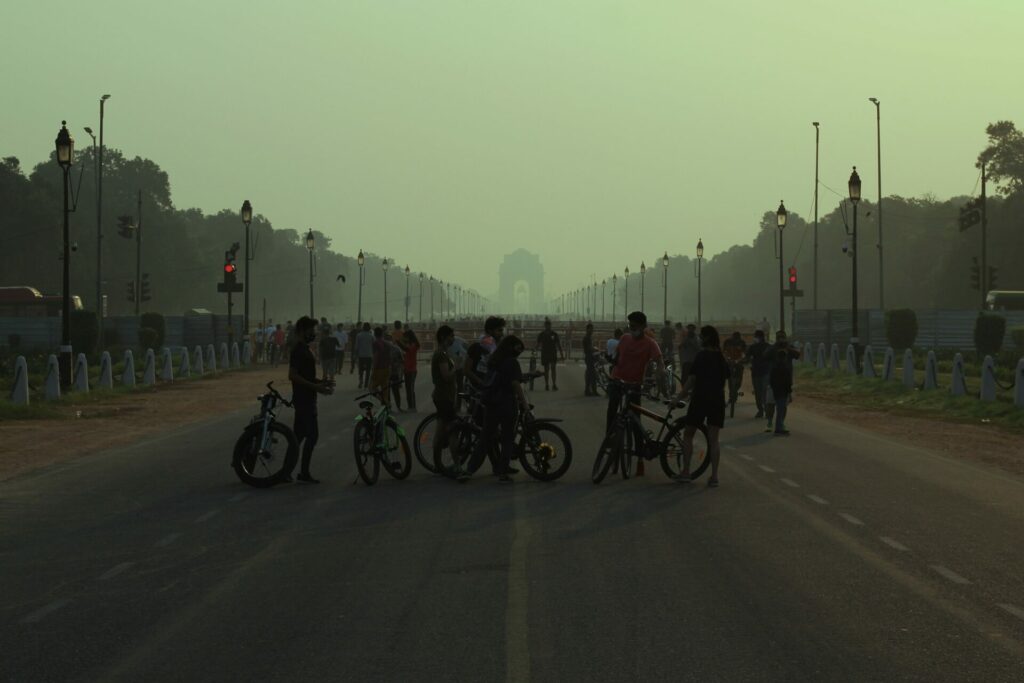 Electric motorcycle tour, Egypt
Ali Abdo, a sustainability and environmental activist working for more development of electric vehicles, has the Guinness World Record for greatest distance on an electric motorcycle in 24 hours: 919.87 km in 2021.
Ahead of Environment Day, he will ride with his electric motorbike through Egyptian cities around the river Nile and meet students and government officials and discuss the impact of climate change.
The UNEP's Global Electric Mobility Programme supports over 5o low- and-middle income countries moving away from fossil fuels to electric vehicles.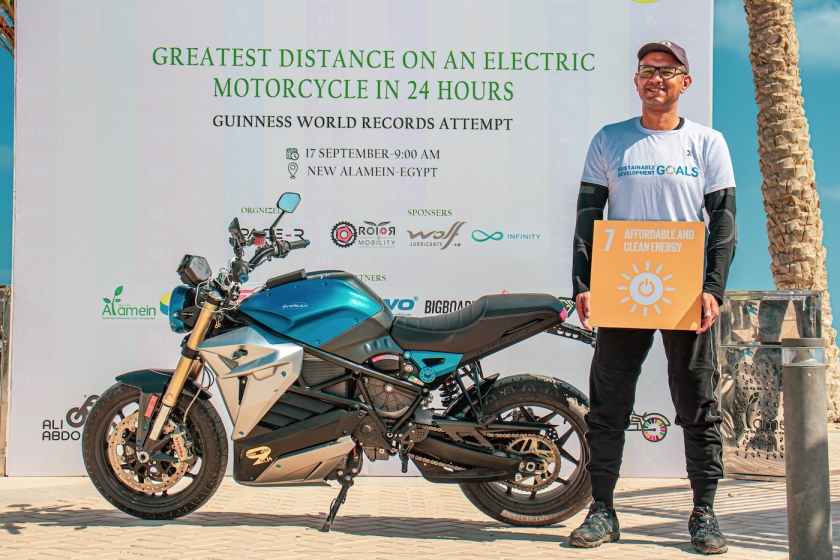 Collecting e-waste, Romania
In the run up to Environment Day, the Green Project has provided free collection of electronic waste at different commmunity drop-off points in the Maramures region in Romania.
The organisation has raised awareness of the important of e-waste recycling and the need to adopt a circular economic model. A circular economy is the practice of minimizing the use of new resources by reusing materials.