As part of Russia's invasion of Ukraine, and the wider conflict between the West and Russia, Russian intelligence agencies have launched cyberattacks against 42 different countries (including Belgium) and 128 organisations, according to a cybersecurity report published by Microsoft.
Since the beginning of the war, Russia's attacks have become more frequent as they attempt to infiltrate U.S and NATO member computer networks, as well as groups providing support to Ukraine. Russia is using new exploits and technologies to probe for weaknesses on a global scale.
"Because cyber activities are invisible to the naked eye, they are more difficult for journalists and even many military analysts to track. Microsoft has seen the Russian military launch multiple waves of destructive cyberattacks against 48 distinct Ukrainian agencies and enterprises," Microsoft said.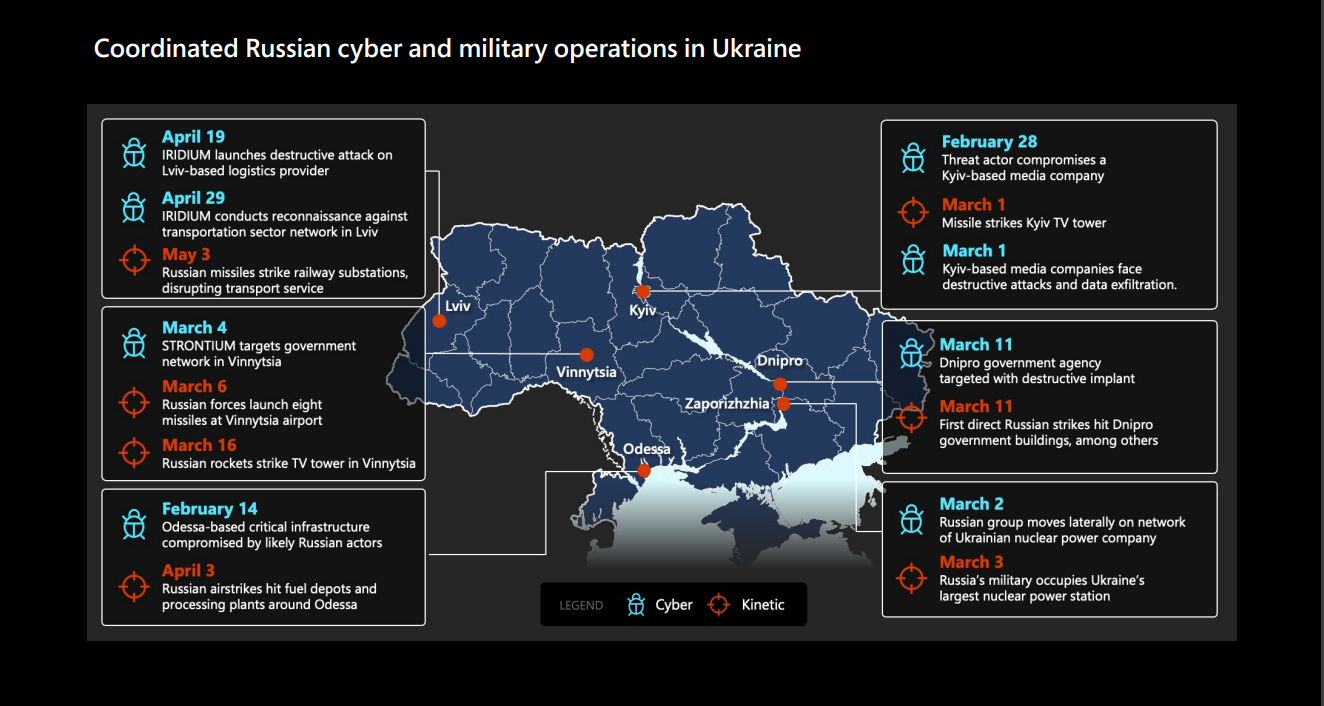 Microsoft says that American organisations are the most targeted by the Russian government. Polish institutions are also heavily attacked. Russian cyberattacks have also targeted think-tanks and humanitarian groups, including those who provide humanitarian support to refugees.
49% of entities affected by Russian attacks were government agencies. 12% of targets were NGOs, most commonly "foreign policy think tanks or humanitarian groups providing aid to the Ukrainian civilian population or support to refugees." Company IT departments account for an additional 20% of victims.
Related News
The actors targeted by Russia make up a "range of strategic espionage targets that may be involved in direct or indirect support of Ukraine's defence."
The Russian government is also working hard to boost its war propaganda. Since the start of the invasion, Russian cyber "influence operations" increased the spread of propaganda by 216% in Ukraine, and 82% in the US.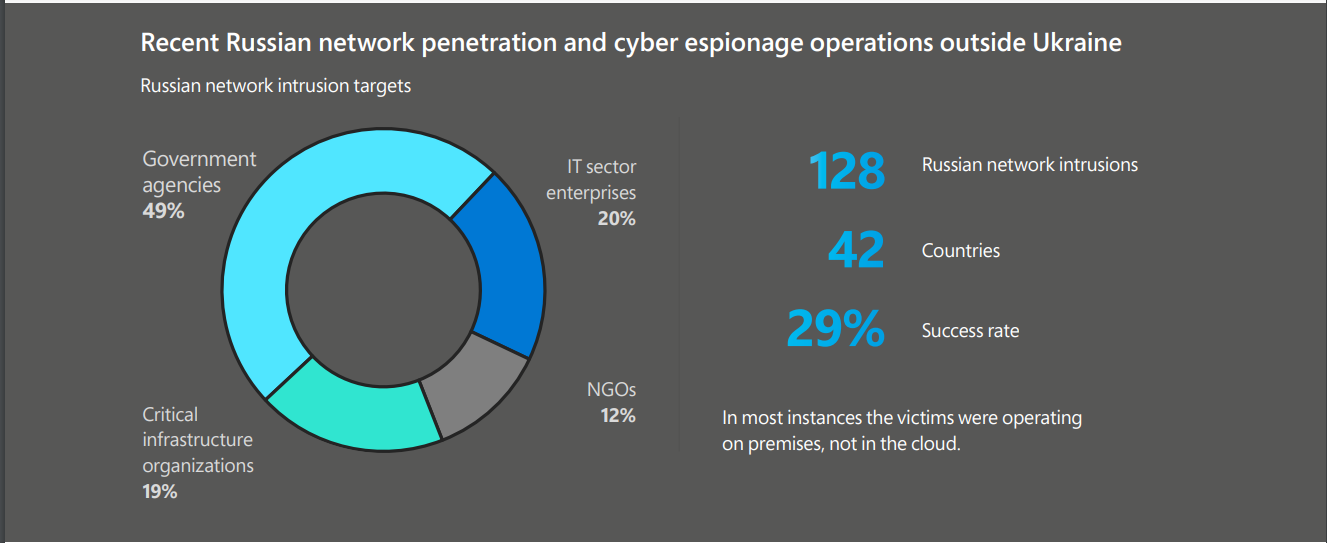 The report published by Microsoft details how Russian relayed positive stories to audiences back at home, while sowing disinformation abroad. Identical news stories would be rebranded into anti-Western contexts. Others deliberately spread disinformation about vaccines.
Russians are said to have learned from their experience spreading Covid-19 disinformation, applying it to their propaganda campaigns in Ukraine and abroad.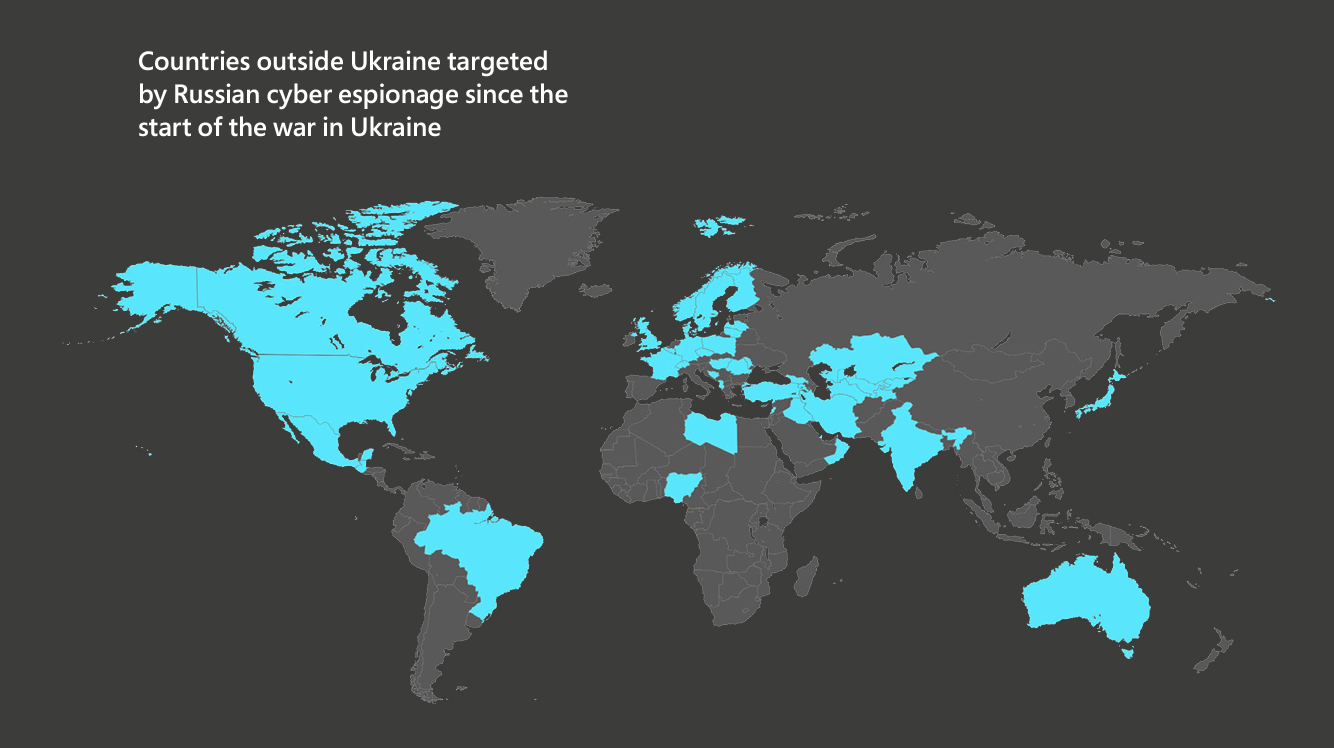 "These ongoing Russian operations build on recent sophisticated efforts to spread false Covid-10 narratives in multiple Western countries. These include state-sponsored cyber influence operations in 2021 that sought to discourage vaccine adoption through English-language internet reports while simultaneously encouraging vaccine usage through Russian language sites," noted Brad Smith, President and Vice Chair of Microsoft.
According to the company, the lessons learned during the cyber war over Ukraine in the last few months must be used to strengthen future defences against hybrid warfare.