The Black Sea Grain Initiative has been renewed with an additionally negotiated agreement found to address the global fertiliser shortage. Hundreds of thousands of tonnes of Russian-made fertiliser have been blocked in European ports, which is vital to avoid a global food insecurity crisis next year. A senior United Nations official on Friday called the agreement a "breakthrough".
After an agreement to extend the Black Sea Grain Initiative on 17 November, which resulted in 11.1 million tonnes of essential foodstuffs being shipped to and from Ukraine during the war, the UN trade and development chief (UNCTAD), Rebeca Grynspan said that solving the fertiliser crunch was next.
An agreement on the issue was finally achieved last week, with a renewal on the Black Sea Grain Initiative, and a negotiated solution was found to the "fertiliser crunch" – with the involvement of the UN World Food Programme (WFP). The new solution will see a ship loaded with Russian fertiliser departing from the Netherlands next Monday, headed for Malawi via Mozambique.
The Black Sea Grain Initiative will continue to help ease the suffering of millions around the globe impacted by Russia's invasion of Ukraine.
"We are really very pleased on the extension of the Black Sea Grain Initiative," said UNCTAD Secretary-General Rebeca Grynspan. "It's very good news for the world, for the food insecurity crisis that we are going through, and this is an important contribution to solve the problem."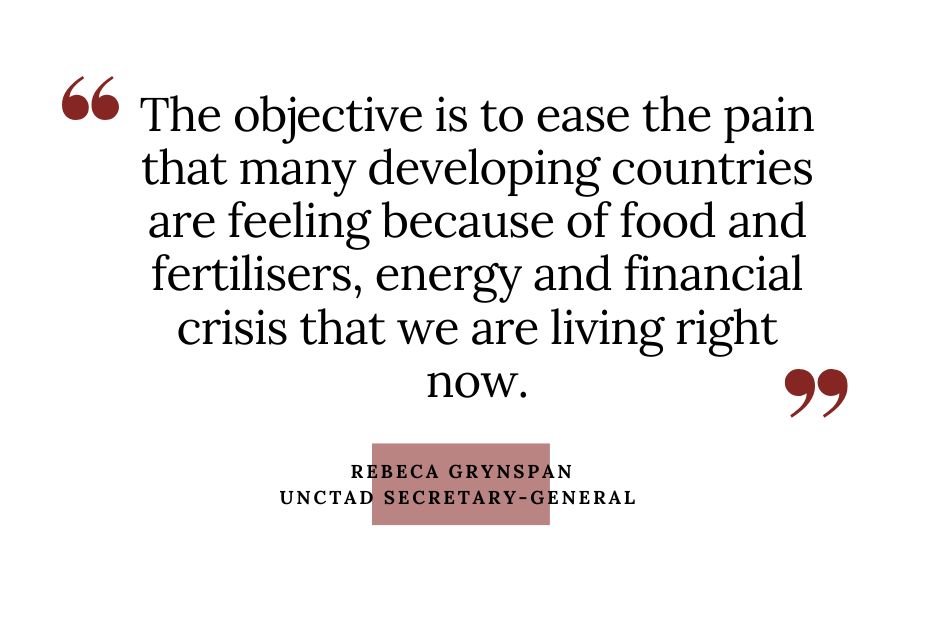 In the (ammonia) pipeline
Speaking about whether the ammonia pipeline from Russia to the Black Sea would be reopened, the UNCTAD Secretary-General was "optimistic that this could happen", with the agreement of the Ukrainians and Russians.
Related News
"Ammonia is included in the Black Sea Grain Initiative - explicitly - in the Memorandum Of Understanding with Russia," she added, explaining that this meant a new agreement was not necessarily needed.