In the early hours of Thursday, 24 February 2022, the lives of many young people living in Ukraine and abroad changed forever. For those living in the country as Russia's tanks rolled over the border, the Kremlin's military aggression marked a new escalation in a nearly decade-long war between the two neighbouring nations.
What is clear is that Russia's invasion served as the catalyst for young Ukrainians, and even foreign nationals, to mobilise for the future of the country. While Russia struggles to mobilise the thousands of men needed to send to Ukraine, recruitment centres in the Ukrainian capital and elsewhere brimmed with eager volunteers. Many of them, were university students, and young professionals.
After 10 months of the war, The Brussels Times has spoken with volunteers on the front: a battlefield medic who saves her fellow compatriots on the frontlines; a French legionnaire, eager for combat on Ukraine's southern front; and a Ukrainian politician, who joined the war effort despite his function in Ukraine's high office.
'Tata'
Before the war, Tata was a student at one of Kyiv's leading universities. She would later graduate but to the tune of air raid sirens and Russian shelling. When the war began, Tata's reaction was perhaps different to others. Originally from Volnovakha in the Donetsk region, Tata was no stranger to bombing and destruction. In 2014, her hometown was heavily affected by Russian bombing. Less than 10 years later, Russian forces would completely destroy the town.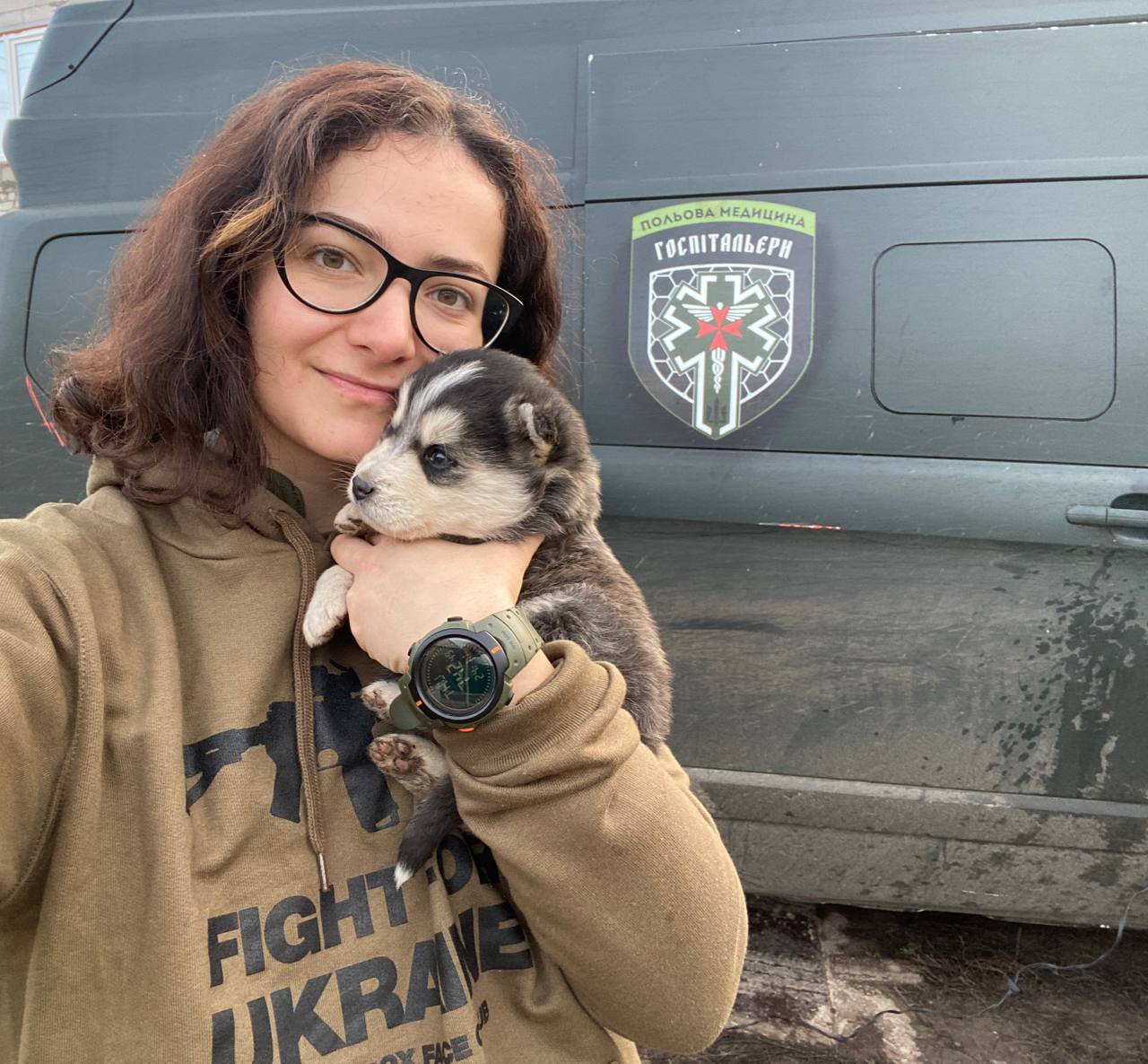 "I remember when one of the villages (in 2014) got shelled very heavily. A friend of our family was sitting in our kitchen. He had many small shrapnel wounds in his torso. He was bleeding from them… my mom was treating him. I was looking at this old man and I felt helpless… I didn't like the feeling. So I was like, let's do something," she said.
Moving to the Ukrainian capital, Tata joined the Ukrainian Red Cross Society, and became an on-duty paramedic. She later joined the Ukrainian Legion, a non-governmental organisation, where she received further medical training.
"You can pick any path that you're most interested in. And so for me, it was tactical medicine or tactical combat casualty care," she said.
Wanting to work closer with the military, Tata joined the Hospitaliers Medical Battalion, a volunteer medical battalion which evacuates injured soldiers from the frontlines. "In the Hospitaliers, it doesn't matter who you are. It matters what values you have, what principles you have, and you're basically a servant with like minded people eager to help."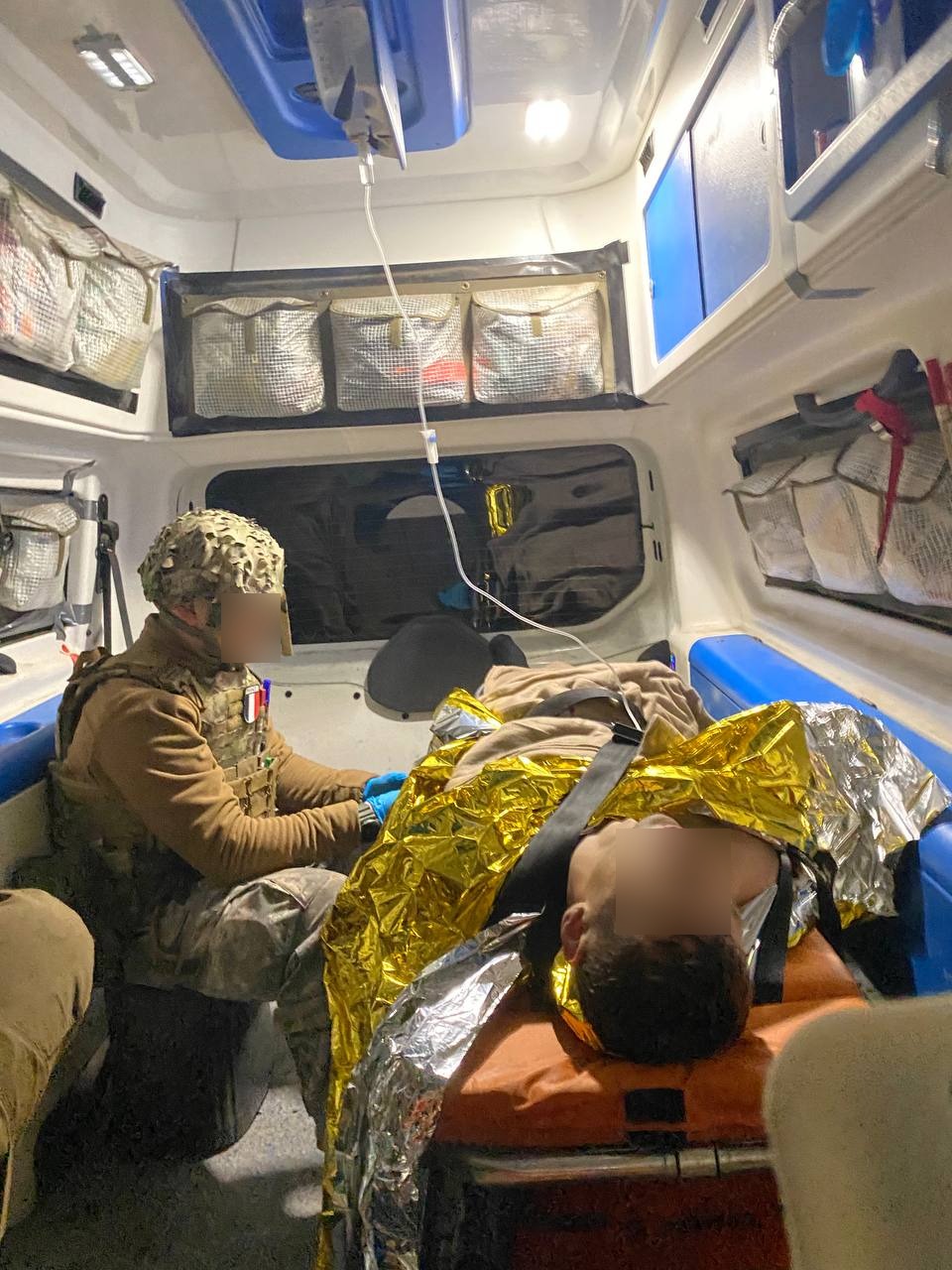 Before the outbreak of open hostilities between Russia and Ukraine, Tata had become a MEDEVAC crew commander within the battalion. "Basically, what we do is administer aid to the casualties that are brought to use from the frontline. I am a paramedic and the commander… I'm sort of a manager between the crew and the armed forces of Ukraine."
Having grown up in Ukraine's east after 2014, when the bombs fell in the early hours of the morning of 24 February, Tata leapt into action. "I went to my battalion. There was this feeling of being in the right – we're on our land. This smell of freedom in the air on the 24-25 February will stay with me forever."
Very quickly, Tata found herself on some of the most active frontlines of the conflict. Along with four colleagues, she evacuated injured soldiers from the Kherson region, which has long been a frontline of Russia's military aggression.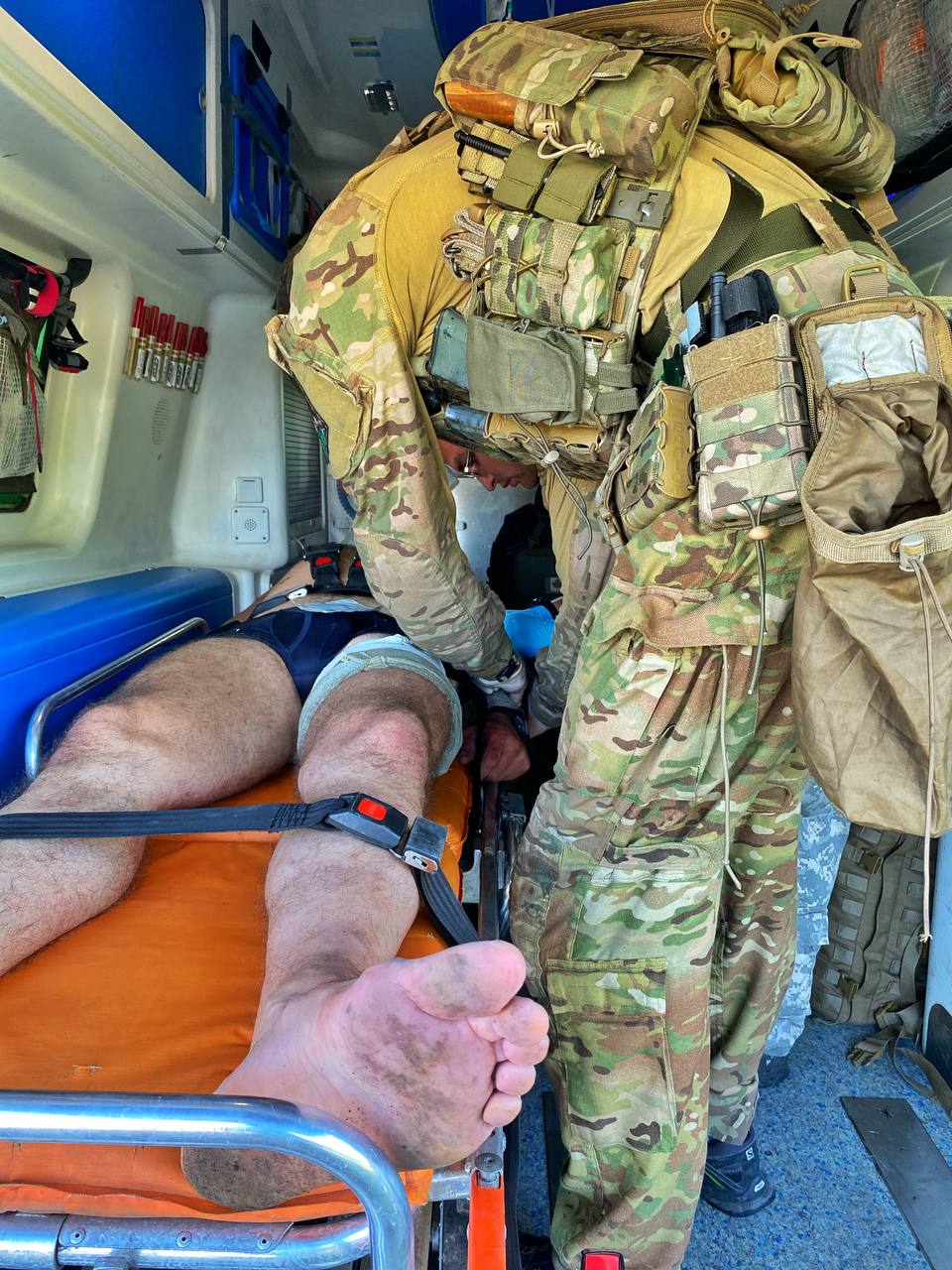 "We stand approximately two, three kilometres away from the frontline where the active activities take place, where the battlefield and the casualties are. We get them to us by means of a CASEVAC (casualty evacuation), which is ideally an armoured vehicle, but not always. They pick up the casualties from the battlefield, bring them to the medical evacuation," Tata explained.
Some of the things Tata has seen are difficult to describe. The 24-year-old has lost members of her family, friends, and even her hometown. Behind the lines, Tata treats serious injuries. "I try not to think about many things right now… I've seen little toes laying apart from the body, I've seen children coming in with traumatic brain injuries, amputations, and shrapnel wounds. It's very, very difficult."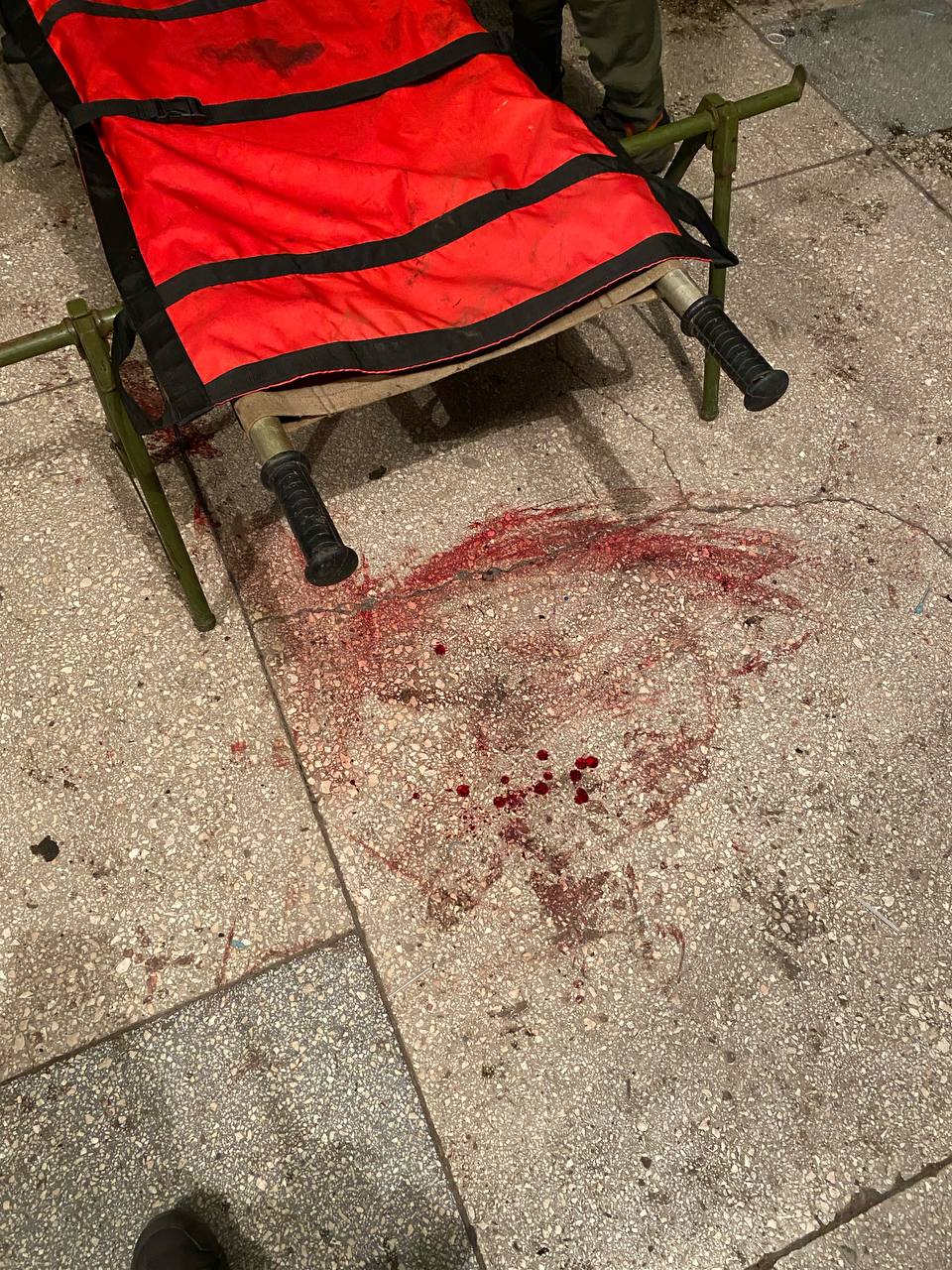 Often, the soldiers and civilians that Tata evacuates from Kherson are younger than her. Other times, Tata deals with elderly people who have been wounded by Russian shelling. "I imagine, what if this was my mom, or that some of these people were my relatives. It's very hard."
After endless months of war, Tata has grown all too accustomed to the horrors of it all. "I grew a thicker skin to this. I'm less tolerant of people who are not so sure about this war. I just feel that I'm becoming stronger as a character. I'm losing sensitivity to many things, but I also grew a lot in competencies and my skills. This war is difficult, it's devastating. It's atrocious," Tata lamented.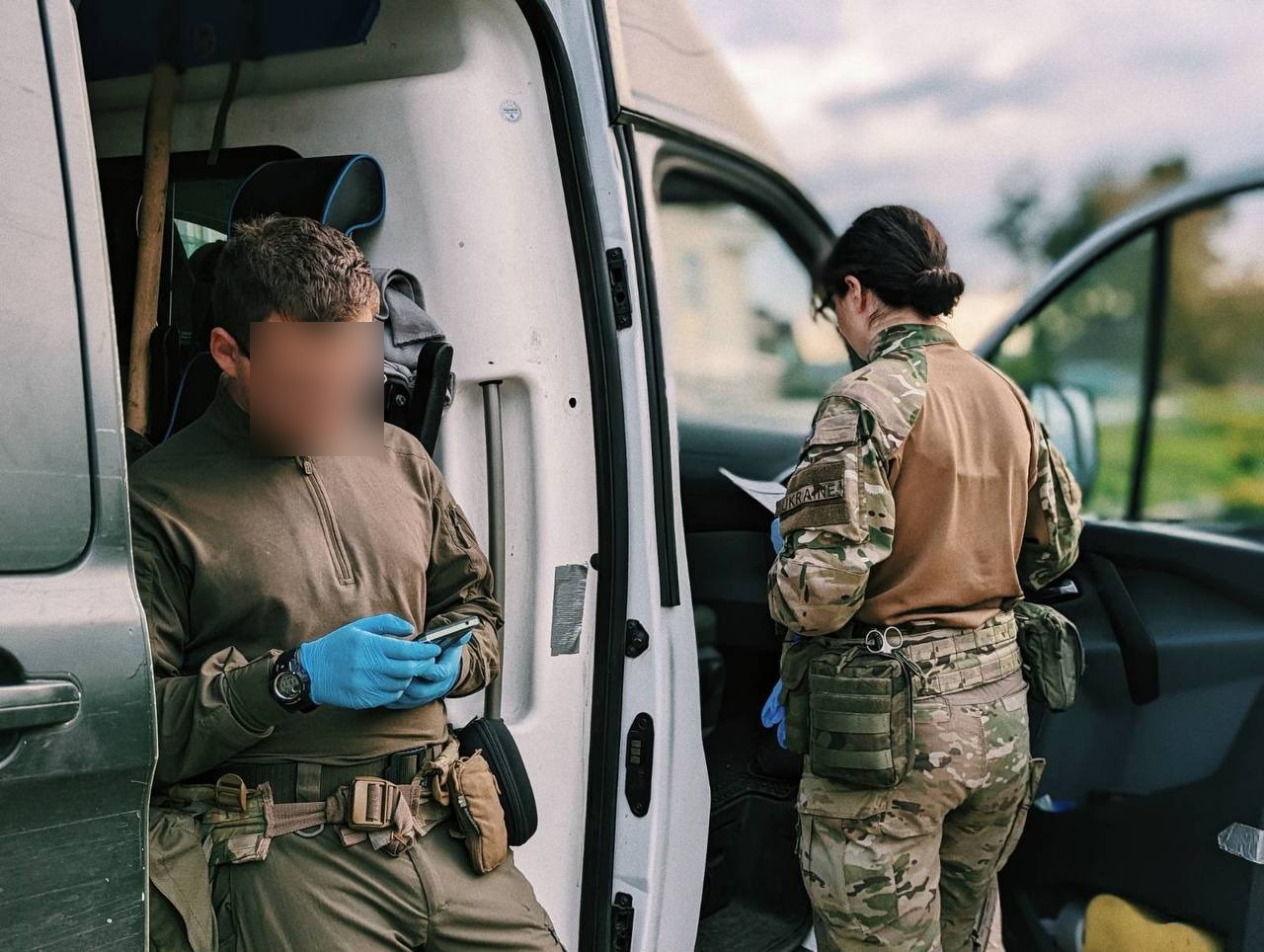 "I grew up with love in my heart for my country, but I didn't really understand where that love comes from and why it is so strong. And right now, I kind of understand it. I'll try my best to carry every bit of this atrocious war with me. Atrocious in some ways, and then beautiful in other ways. Beautiful in the way how much love we actually have for one another as Ukrainians."
'Laurent'
Laurent grew up in Montpellier, France. A self-defined patriot, Laurent joined the French Territorial Army (Armée de Terre) as a reservist in his spare time. Laurent always enjoyed military life, going on exercise with his comrades across the country, and posting his activities online.
In February, Laurent was on exercise with the French Army in Morbihan, in Brittany. There, news of the emerging war in Ukraine caused a commotion among the soldiers, eager to know if France intended to join the conflict on the side of Ukraine.
"When the invasion was declared, there was a craze among many of the soldiers. There were plenty of people asking, what will France do? What will we do? Our officers said that France wouldn't intervene, but some started to think about it. I said, along with my colleagues, 'what can we do to help?'"
At first the troops did what they could as reservists. Soldiers on exercises began collecting surplus equipment, often secretly, to send to Ukraine. French troops put money together to buy more materials destined for Ukraine.
"At the beginning it was helmets that we didn't use anymore, vests, combat boots, all a bit used," he said. Everything changed on 27 February, when Ukrainian President Volodymr Zelenskyy launched an appeal for foreign volunteers to travel to Ukraine and join the newly formed "International Legion for the Territorial Defence of Ukraine." This speech was heard by the French soldiers stationed in Brittany.
"At the beginning, we said to ourselves, it's good but it's a bit of a last chance, it didn't seem realistic. Then afterwards, we saw that it was actually quite well coordinated," he said.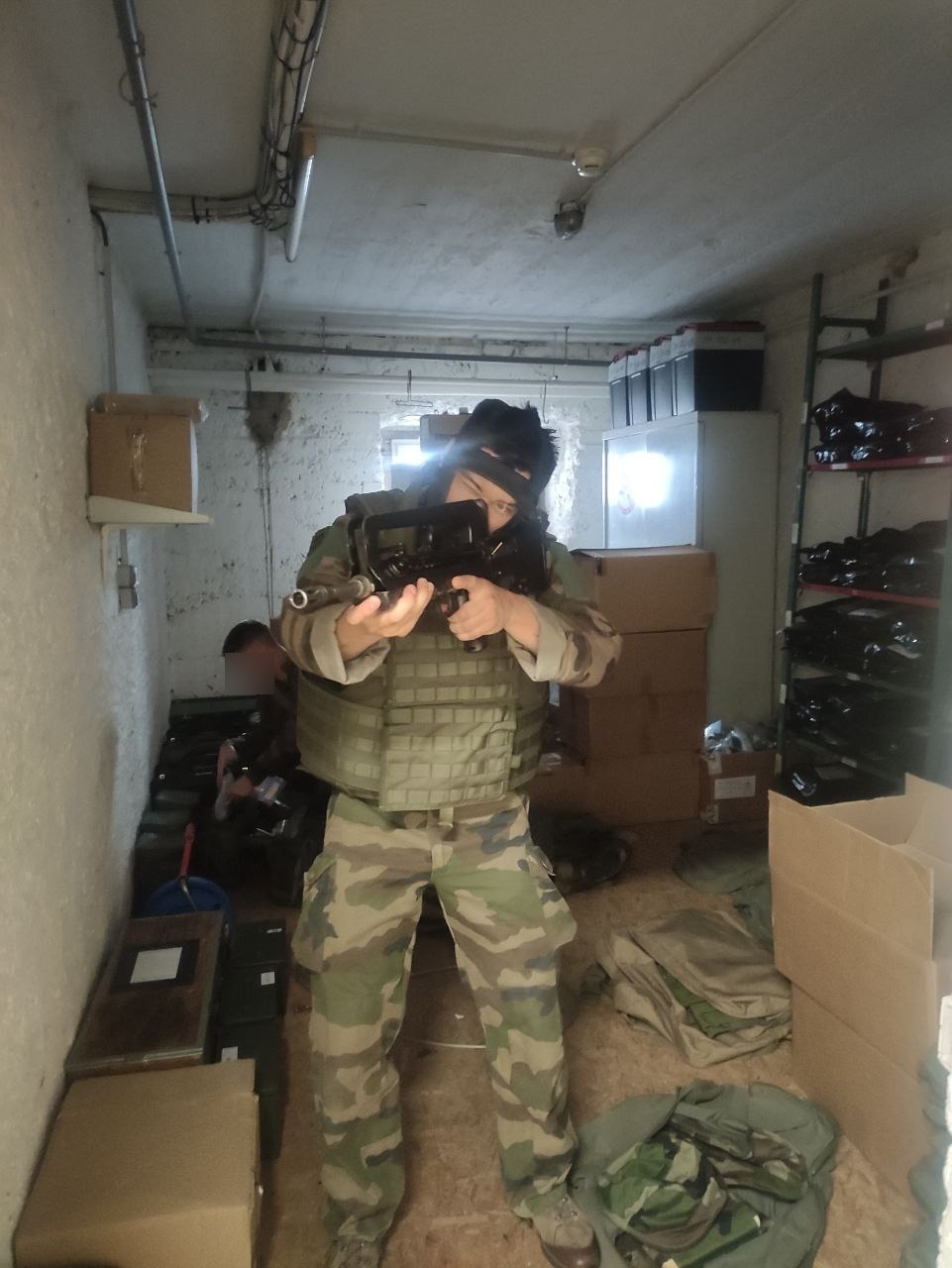 Rather than join the International Legion, which attracted men from non-military backgrounds and forced soldiers into lengthy contracts, Laurent discovered the Norman Brigade, a voluntary unit of mostly French-speaking soldiers mostly from Canada, France, Belgium, African countries, and other western European countries.
"It was a bit different compared to the International Legion because they brought together people with military experience… So we said, why not go. We were there for the Ukrainians, but not just for them. There was also this adrenaline side to it, to see combat," Laurent recalled.
Travelling through Poland, and onwards to Ukraine, Laurent found himself brought forward to hold the line during the battle for Mykolaiv, a crucial city recaptured from invading Russian forces in the early stages of the war.
For Laurent and his comrades, the war was nothing like they could have imagined. The grave situation of the Ukrainian side had not been shown on the television, and the volunteers found that the Ukrainian troops manning the lines were woefully under equipped and disorganised.
"They thought that there would be more equipment. Many agreed that the situation was much worse than they had previously thought. They had practically no radios and the majority were unencrypted. There was nothing," he lamented.
Laurent and his brigade would take part in reconnaissance missions and manned the lines wherever they were needed by Ukrainian troops. Most engagements were artillery duels, the troops rarely came into shooting range with the enemy. Visibility was often poor and fires burned much of the battlefield ahead of them.
"There are times where you feel like you are advancing, then there are times where it feels like you're falling back. In fact, it's like a feeling of being motionless. There were great periods of waiting."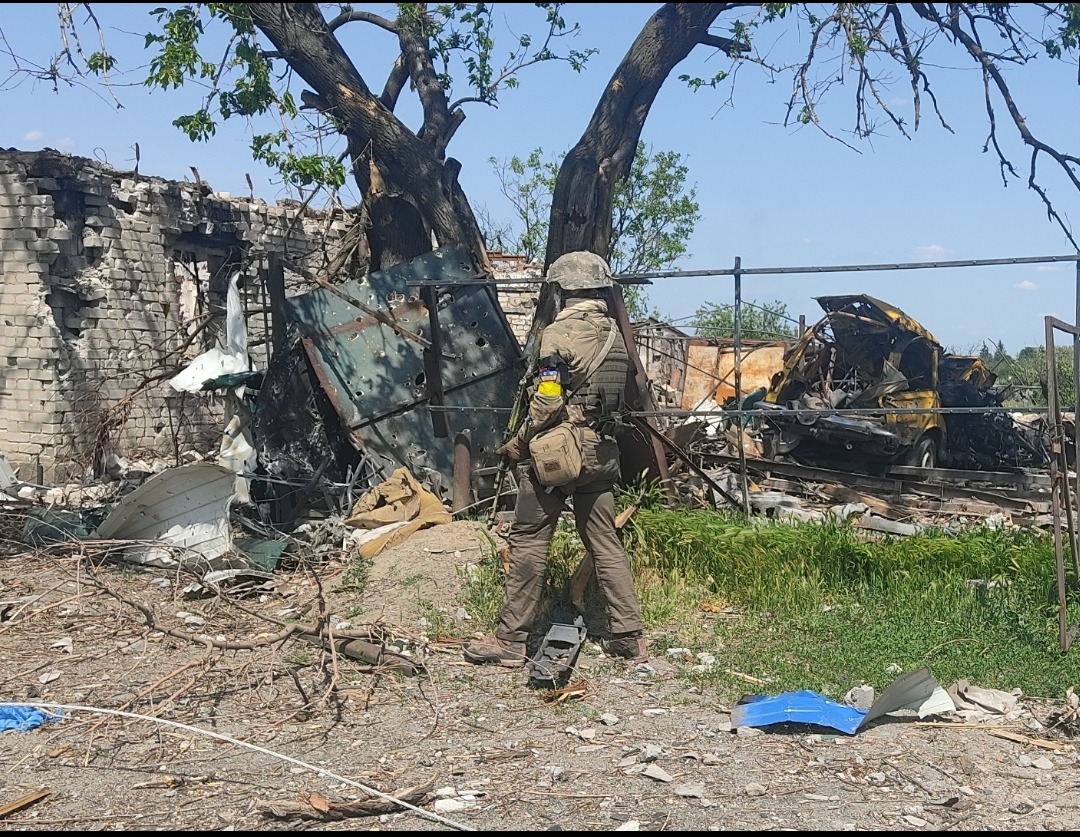 Most of the Ukrainian soldiers who held the line with the international volunteers were glad to be helped by trained foreign soldiers, but the daily realities of war were more complicated than what is shown on the TV. There were some incidents of tensions among and between troops, partially driven by the difficulties of communicating with Ukrainian troops.
"There were some foreigners who gave us a bad image because they behaved badly and you could see that they were glory seekers…There were also Ukrainians who were very badly behaved too… We heard of people having their things stolen, their money, their stuff, their ammunition, their chargers, this kind of thing," Laurent lamented.
Ultimately, Laurent and his comrades remained on the front for two months, returning home to France to continue his military career and civilian life. Laurent left with mixed emotions following his time on the frontline, but maintains that supporting Ukraine was the right thing to do.
"Do I plan on going back? That depends on whether the group is formed again... if the Kherson offensive goes well again. I won't go back for a defeat," he said. "The Ukrainian soldiers are brave, but the logistics are very poorly done. What Ukraine needs is significant logistical aid, and real military advice."
'People's Deputy of Ukraine'
Sviatoslav Yurash, Ukraine's youngest ever MP at just 26-years-old, does not receive special treatment on the frontline. At the start of the war, Yurash took up arms to patrol the streets of Kyiv to protect against Russian attempts to infiltrate the capital. Yurash went voluntarily to Bakhmut, a flashpoint in Russia's invasion in Ukraine's eastern Donbas region, to fight against the enemy.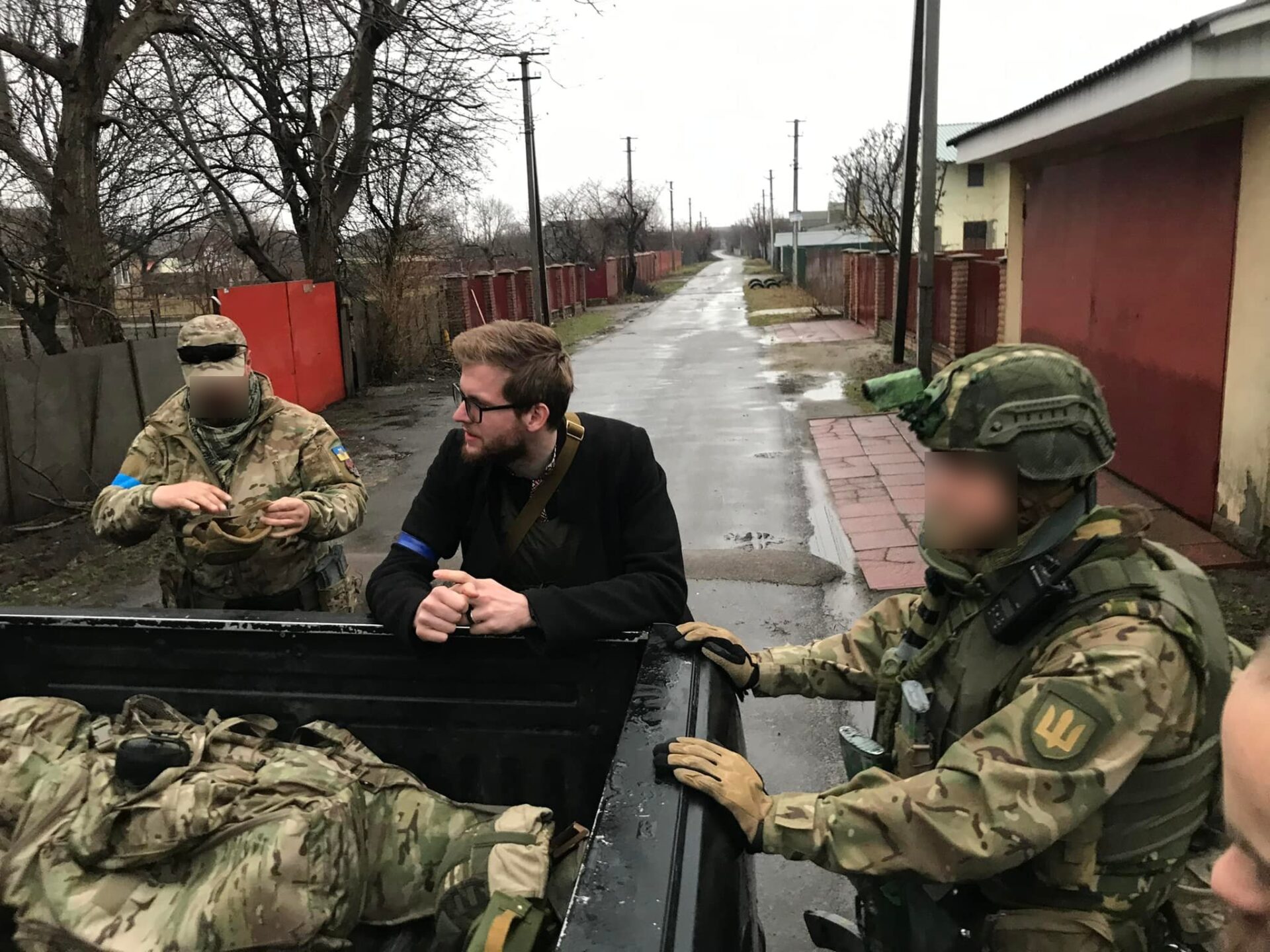 "I was first part of the battle around Kyiv, but the biggest part of the battle was in the run up to summer. It was basically trench warfare. It's what Belgium knows very well from the horrors of the First World War. You have your trench, you keep your trench, you defend against incursions of the enemy," he told The Brussels Times.
Early in the war, the MP lost his girlfriend to a Russian attack. Journalist Alexandra Kuvshinova was killed at the age of 24 while reporting for Fox News from Horenka, a town near Kyiv.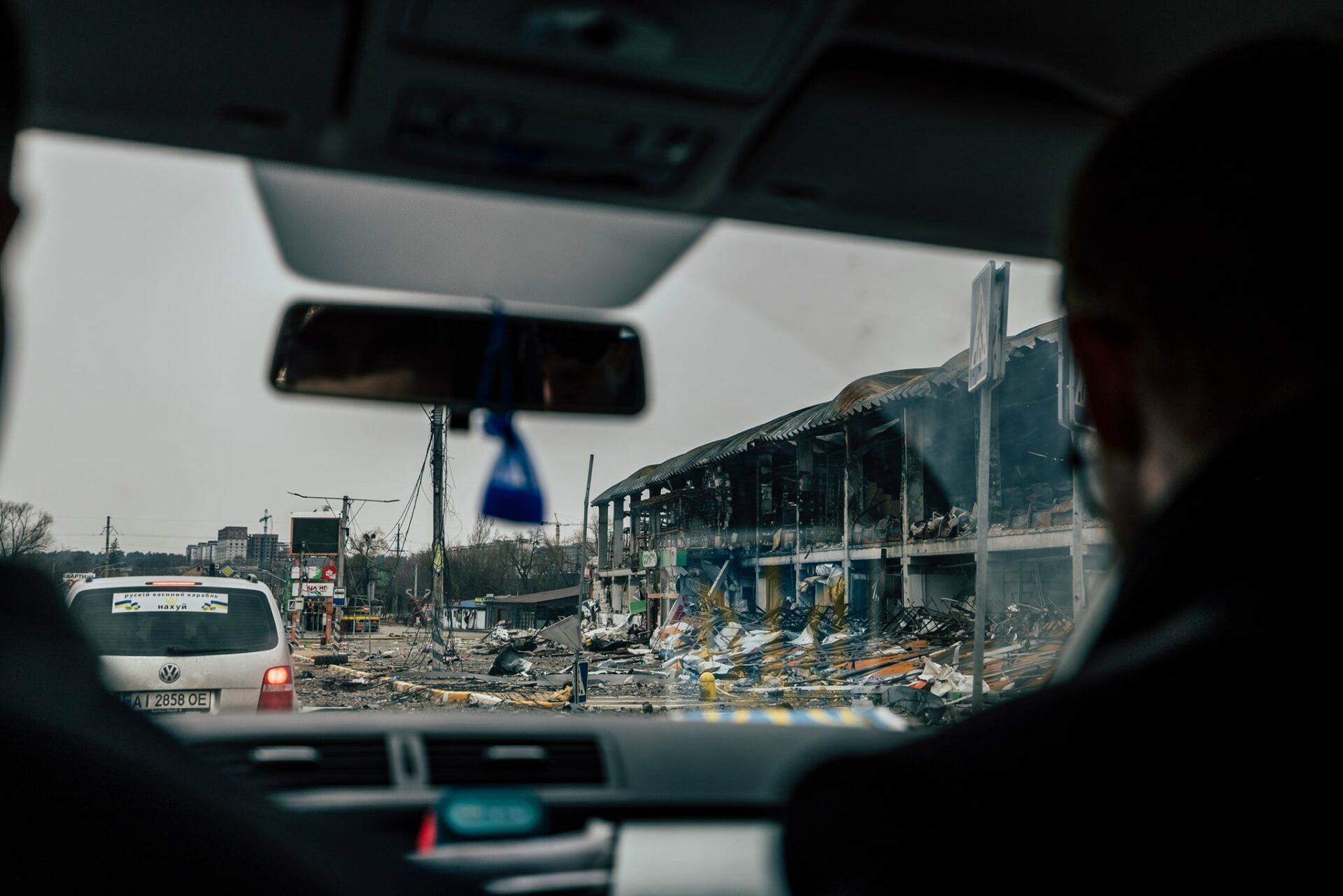 "We knew each other for a decade and her murder by the Russians was certainly something that was an immediate cause of me trying to join a unit that will be fighting."
Despite restrictions against serving in the army due to his political career, Yurash found a way to volunteer with Ukraine's Territorial Defence Forces.
"I was a journalist in 2014. Different friends in the defence forces told me that it was better to keep off the frontlines. I was still useful, but it was still something that was bugging me for years."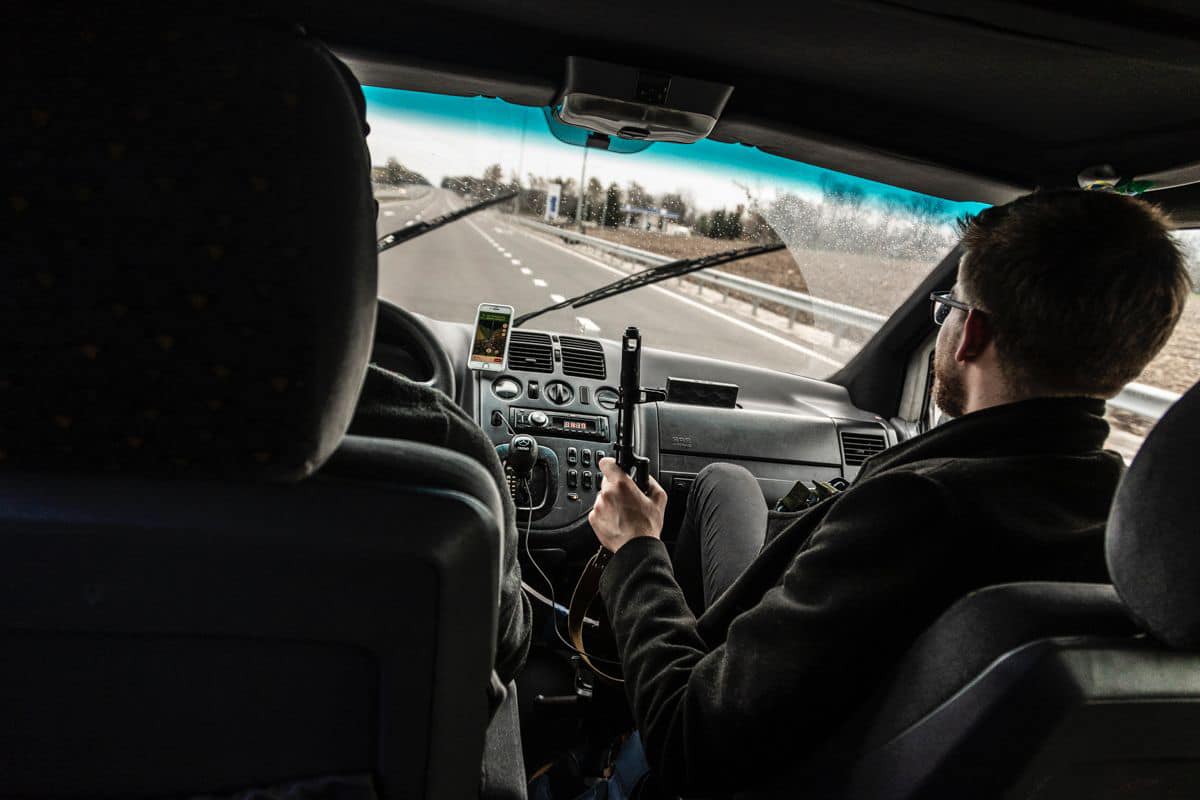 Yurash says that other soldiers try to treat him differently as an elected politician, but he insists on being in the trenches at the front. Attached to the 58th Independent Motorized Infantry Brigade, the young politician fought at the front through the most intense periods throughout the summer. Positions once held by Yurash and his comrades have since been taken by Russian forces.
"Russians are trying to encircle (Bakhmut), but it wasn't an easy task because of our bravery... The Russians were shelling on the only good road to the city... I was doing humanitarian runs to all the hotspots on the frontlines, whether it was in the Kharkiv region or Donbas."
Much like other battalions, Yurash and his fellow soldiers had to contend with poor logistics and dated equipment. His territorial defence unit was equipped with a Maxim machine gun, a weapon once used in the trenches of the First World War.
"We were pretty chewed up in Bakhmut. We lost our platoon leader. We had many other losses."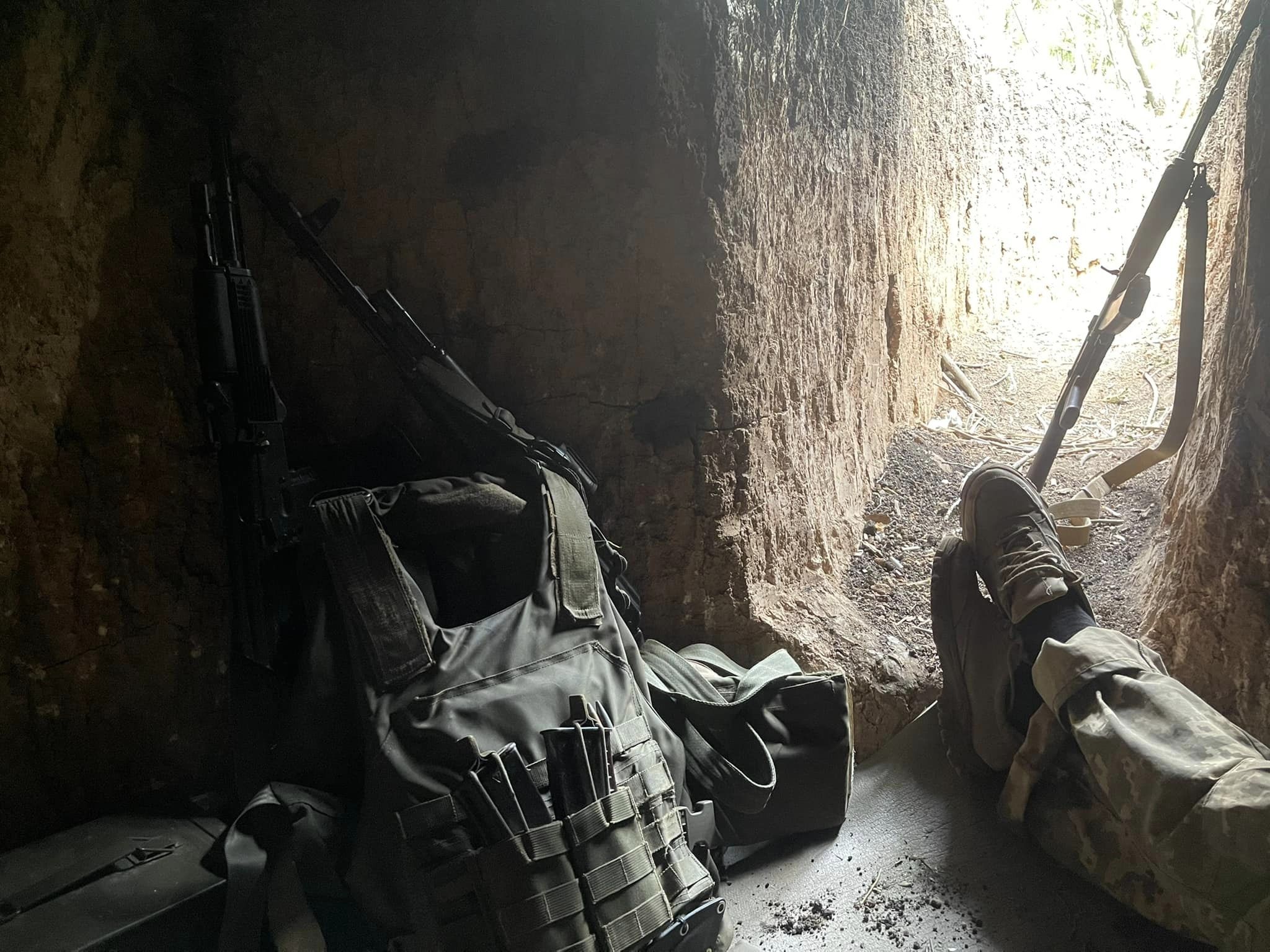 On the frontline, Yurash and his fellow soldiers came up close to troops from Russia's infamous Wagner mercenary group. During one enemy attack, one of the Ukrainian troops succeeded in killing several Wagner mercenaries, verifying their membership to the terror group through their dog tags.
"They were trying to use everything. They weren't expecting this kind of resistance. When they were getting angry, they were throwing everything at the frontlines. They were about 700 metres away from our positions... Trench warfare is not so much about shooting precisely, the enemy is roughly over there and you stop them from getting in (to the trench)."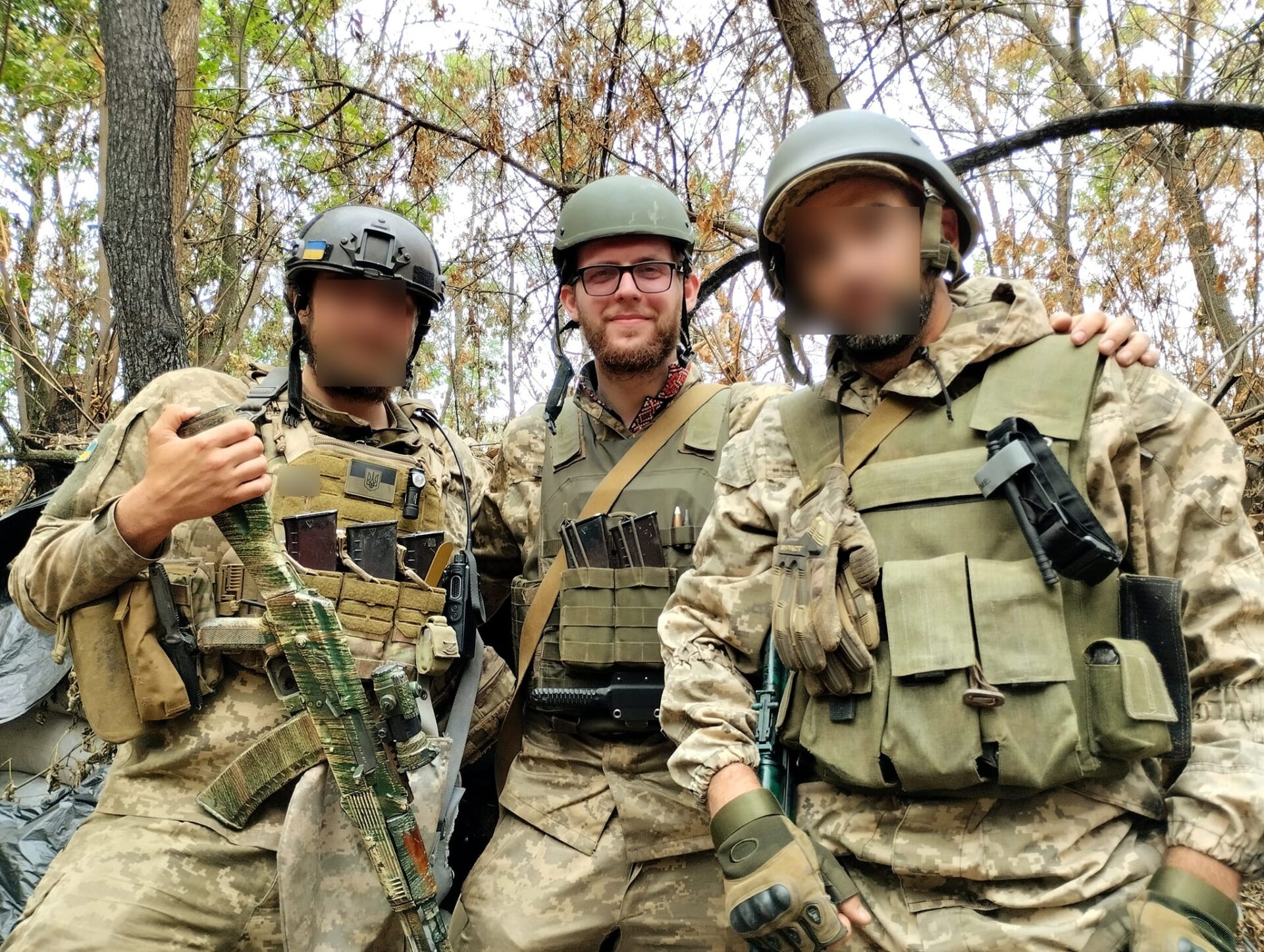 Living conditions in the trenches were rough, Yurash said. The young Ukrainian says that he sleeps in a buried pipe. Trenches are held together with large logs to protect from Russian shelling. Much of the day is spent digging and sleep is hard.
"As far as the spirits are concerned, I mean, trench warfare is trench warfare. It's not something that keeps the morale high."
Related News
The similarities with the First World War don't end with the trenches. Yurash says that shell shock is the most serious condition that requires treatment due to the constant Russian barrage. "A lot of people that were around me still have heavy shell shock."
Rather than resting at the base after a long time at the front, Yurash has returned to his duties as a deputy in Ukraine.
"I'm very eager to return to the (military) lifestyle... I have no illusions that I'm an extremely good warrior. But as far the military lifestyle and living adventures, it's certainly something that provides unforgettable memories."
Yurash has a clear message for readers in Belgium. With western support, he will continue his fight against Russia.
"We are winning because you are with us. Because you know about us, you support us. Whether it's direct support, whether it's answering the pollsters that you would like Ukraine to stop the Russian invasion, whether you just have good words and prayers. All that helps us to understand that, right now, we are not alone, that the world is watching."