The price of gas on the European market fell for the eighth consecutive day today. On the Dutch TTF gas futures market, a benchmark for European prices, the price of gas fell below the €80 per megawatt hour mark, bringing wholesale prices back down to levels seen before Russia's invasion of Ukraine.
According to analysts, this decline can be explained by mild temperatures and a rise in the use of wind energy to electricity, which helps lower demand for gas. Europe also currently possesses large reserves of gas in underground storage.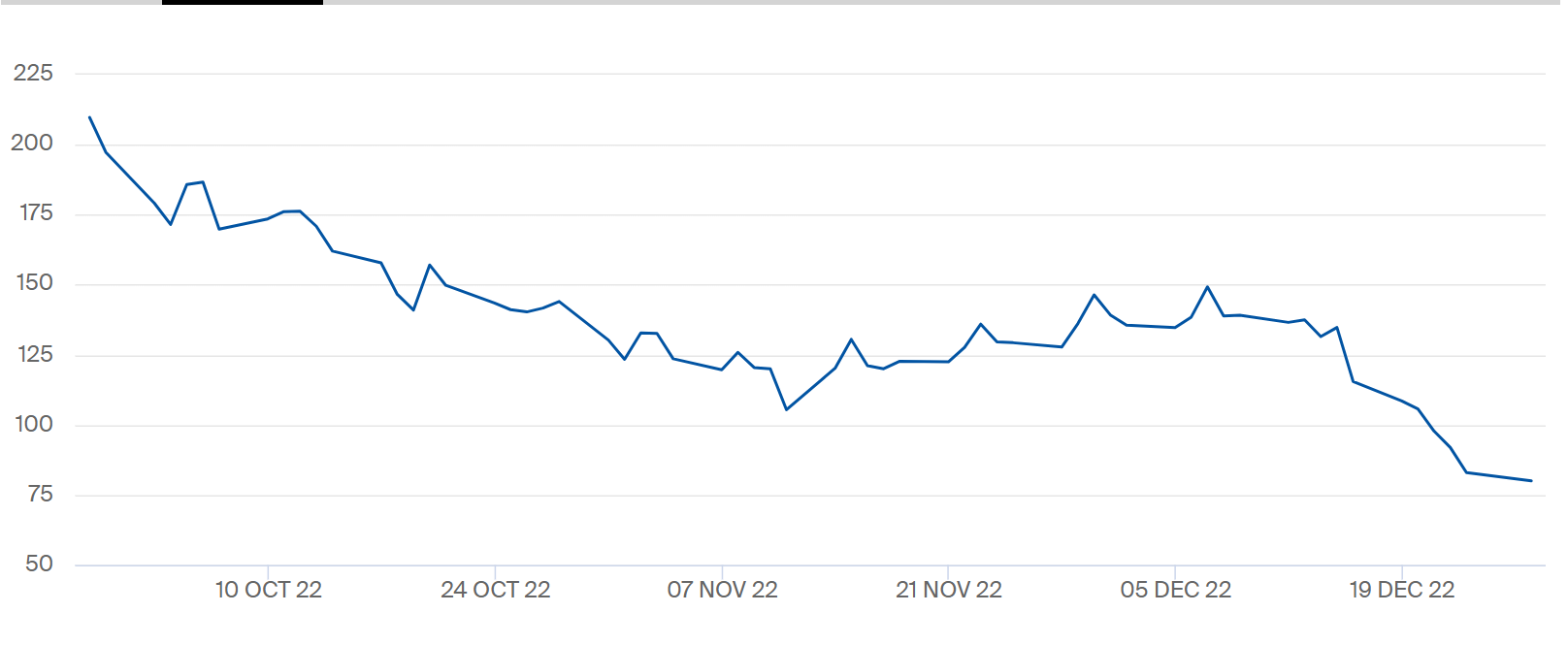 Last week, European energy ministers announced that a cap on natural gas prices could take effect from mid-February 2023. The Kremlin is opposed to the measures, threatening to cut supply of oil to nations that enforce a market cap Russian crude imports. In August, natural gas cost €345 per MWh on the wholesale market, an all time record.
Related News
Today, gas prices are hovering at around €77 per MWh, the lowest level since Russia invaded Ukraine in late February.