Ukrainian President Volodymyr Zelensky said on Sunday that Russian troops were in Bakhmut but that the city was "not occupied" – a day after Moscow claimed full capture of the city.
"Today they are in Bakhmut," Zelensky told a news conference on the sidelines of the G7 summit in Japan while also adding that the destroyed city is "not occupied by Russia." He did not elaborate on his comments, which follow initial ambiguous statements about who controlled the city earlier on Sunday.
"I can't share with you the tactical views of our military. The most difficult thing would be if there was a tactical error in Bakhmut and our men were surrounded," Zelenskyy said.
Russia on Saturday claimed full capture of Bakhmut, the eastern Ukrainian city devastated by the longest and deadliest battle of the war, launched in February 2022.
Ukrainian Deputy Defence Minister Ganna Maliar said Kyiv troops still controlled "some industrial facilities and infrastructure" in the city and had "partially surrounded" Bakhmut with a recent breakthrough on the northern and southern flanks.
Meanwhile, Ukrainian President Volodymyr Zelenskyy on Sunday compared the destruction caused by the fighting in Bakhmut to that of the US atomic bombing of Hiroshima in 1945.
"I can honestly say that the pictures of destroyed Hiroshima remind me of Bakhmut. There is absolutely nothing left alive, all the buildings are destroyed...absolute and total destruction," he told a press conference on the sidelines of the G7 summit in Japan.
"Now, Hiroshima is rebuilt. We dream of rebuilding all our cities that are now in ruins and every village where not a single house is left after Russian strikes." the Ukrainian president said.
Fog of war
The Institute of War Studies (ISW) was also not been able to independently verify Wagner's claims, saying "Prigozhin's claimed victory over the remaining areas in Bakhmut is purely symbolic even if true."
The Institute sustains that Russian gains in Bakhmut are not on significant enough '"to continue conducting offensive operations" or maintain a strong position from which "to defend against possible Ukrainian counterattacks," it said in its regular update.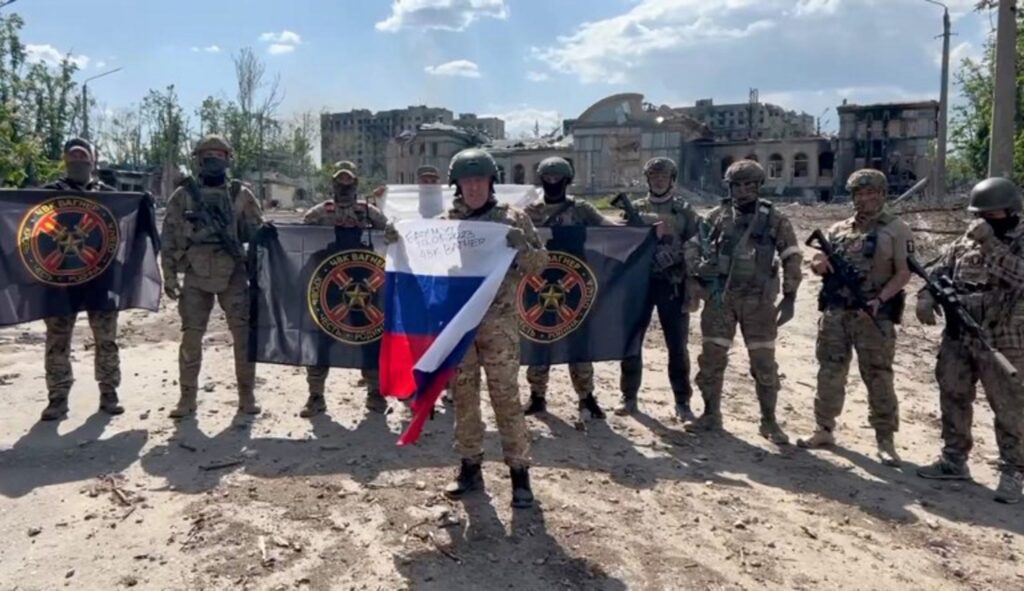 Meanwhile, Russian President Vladimir Putin congratulated the Wagner mercenary group and the Russian army on Saturday evening on the "liberation of Artemovsk," using the Soviet name of Bakhmut, the TASS news agency reported, citing the Kremlin statement.
Prigozhin declared his intent to withdraw from the city on 25 May. The ISW does not believe his mercenary troops will be able to successfully retreat and hand over the territory to the Russian Army.
"Wagner forces are unlikely to successfully conduct a controlled withdrawal from Bakhmut while in contact with Ukrainian forces," adding that it would disrupt the Russian Ministry of Defence's efforts to "prepare for planned Ukrainian counteroffensives," it stated.