Since 1999, Vladimir Putin has held an ever-tighter grip over Russia. Despite waves of protest against his corruption, suppression of the media, and human rights, the Russian strongman is unflinching and opposition figures have long failed to shake his power.
But since invading Ukraine last year, some now call for direct action. Ilya Ponomarev, former Russian Duma member and activist, is leading this charge.
For over a decade, Ponomarev has been a key voice in opposition to Putin's rule, both from within Russia, and now outside. The 47-year-old Moscow native now spearheads a Russian anti-Putin coalition.
Early opposition to Putin
The Russian deputy first started his career as a young entrepreneur, establishing a string of successful start-up companies following the collapse of the Soviet Union. A prominent new-wave left-winger, he once served as chief information officer for the continuation of the Russian Communist Party.
After many years as a successful businessman, Ponomarev was elected to the Russian State Duma in 2007. He quickly became an influential voice against the Putin regime, organising a series of street protests calling for free and fair elections in the wake of wide accusations of vote fixing following the 2011 Russian legislative elections.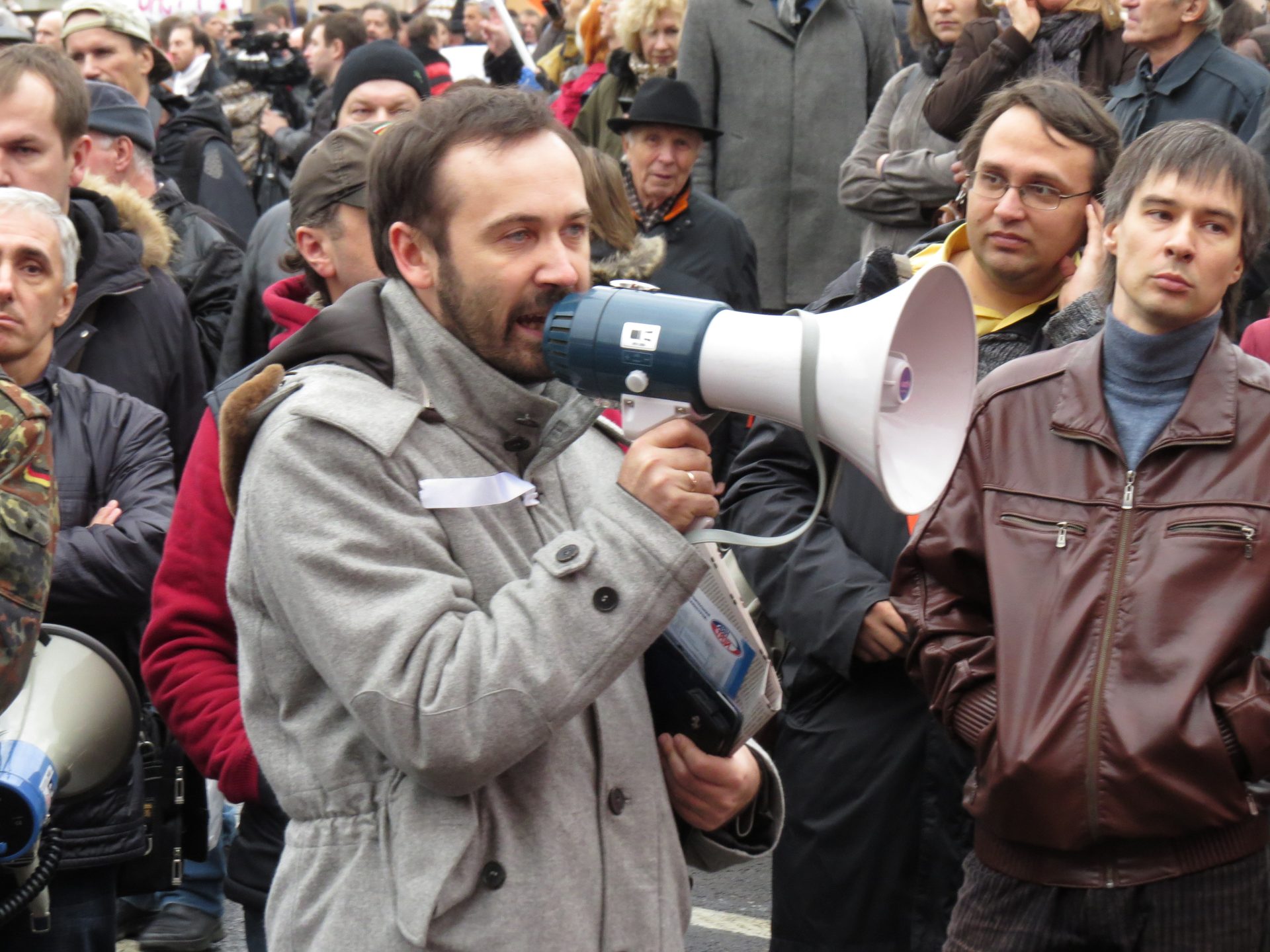 In parliament, Ponomarev refused to endorse Russia's so-called "gay propaganda law" and was the sole deputy to vote against the accession of Crimea to Russia after Russia's illegal annexation of the peninsula in 2014.
Ponomarev was quickly branded a state traitor by the Kremlin. Facing corruption allegations, which he insisted were politically motivated, Ponomarev was effectively exiled from Russia, despite holding the title of a State Duma member until 2016.
Relocating to Ukraine following the Revolution of Dignity, which ousted pro-Russian President Viktor Yanukovych, Ponomarev strengthened his dissent against the Russian regime. In 2019, he obtained Ukrainian citizenship from former Ukrainian President Petro Poroshenko.
Partisan operations
With the start of Russia's invasion of Ukraine, Ponomarev became a key figure in the direct fight against the Kremlin. He was one of the most influential Russians to join Ukraine's Territorial Defence Forces in the early days of the war in Ukraine.
Ponomarev is now owner of a Russian-language anti-Kremlin TV channel, February Morning (Утро Февраля), and a spokesperson for armed groups conducting partisan activity within Ukraine.
"There are lots of different flavours of opposition," Ponomarev told The Brussels Times. "But as an organised force… The largest is the Russian volunteer force. [In Russia] there are just thinkers, philosophers, publicists, journalists, but they are not united. They don't represent any force."
The former Russian politician surged to notoriety after acting as a spokesperson for the "National Republican Army" (NRA), a group which claimed responsibility for the car bombing which killed the daughter of Russia's most infamous far-right propagandist, Alexander Dugin.
"It's a loose network of people," Ponomarev said of the group. "They are small cells that exist in different places in Russia which are loosely coordinated. The NRA is just one of them… It's a very underground structure but we have several networks."
Ponomarev advocates acts of sabotage and arson in Russia. The NRA has claimed responsibility for a string of arsons across Russia.
Since the start of its invasion, Russia has seen a string of so-called "mystery" fires. These are claimed by partisan groups and typically concern government facilities, oil depots, military bases, and military recruitment offices.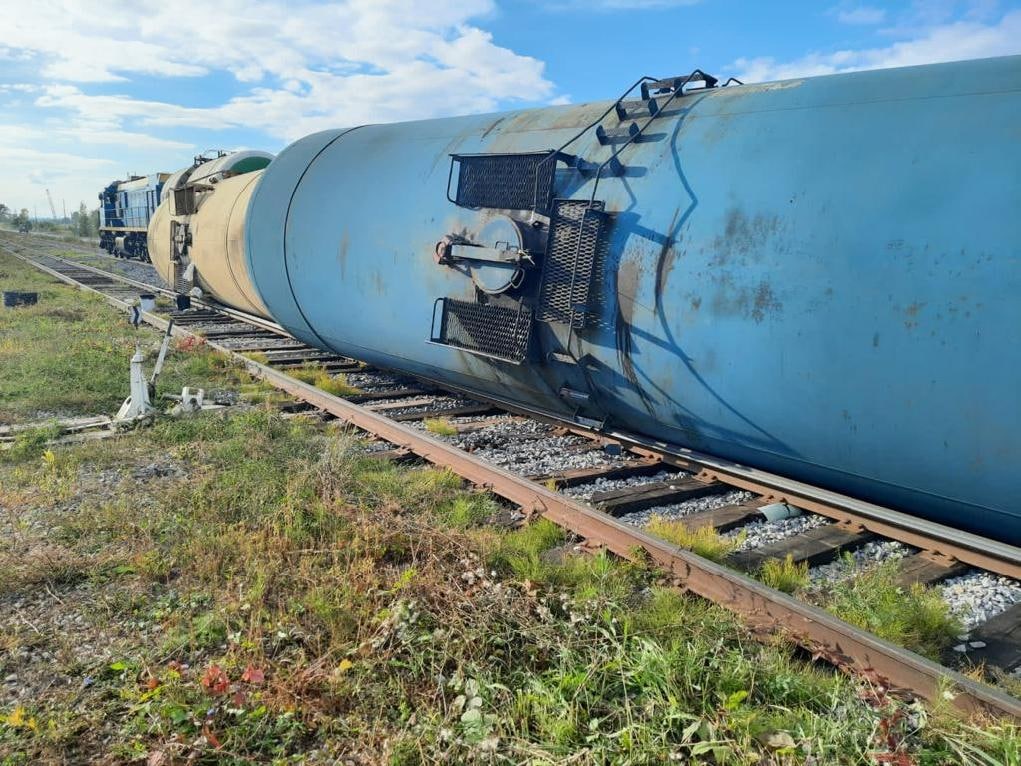 According to the open-source intelligence community Molfar, the number of these otherwise unexplained fires almost doubled between January and April. 11% took place in Moscow but others have been as widespread as Russia's Far East.
On the political front, Ponomarev is an initiator of the "Congress of People's Deputies – a rival transitional government to the Russian Federal Assembly made up of seven anti-Putin former State Duma and Council members, former local deputies, and other activists.
"The Congress is a parliament, so it's agnostic in terms of any political movements. Representatives of different political movements and organisations are inside Congress, but they are competing or even conflicting." The quasi-parliament was branded "undesirable" by the Kremlin in April.
From acts of sabotage to political resistance, Ponomarev now dreams of armed resistance in Russia and hopes to one day play a part in an anti-Putin "march on Moscow". There are two main Russian groups engaging in military operations against Russia: The Freedom of Russia Legion (LSR), for which Ponomarev says he is the "official political representative"; and the polemic Russian Volunteer Corps (RDK).
In August, Ponomarev announced the new "Irpin Declaration" – a political, and later military, union between his Freedom of Russian Legion and the Russian Volunteer Corps. The RDK was the first group to launch a significant border raid against Russia, attacking the Russian villages of Lyubechane and Suhany in Russia's Bryansk Oblast. Now, the assaults have increased in size and intricacy.
Belgorod Incursion
On 22 May, forces from Ponomarev's LSR and the RDK launched a surprise cross-border offensive into Russia's Belgorod region, quickly capturing around 42 square kilometres of territory within Russia for several days.
"There were three tiers of objectives. The most important… is to liberate a part of Russian territory. We want our free Russia to emerge on the map as real territory with the white blue and white flag on top of it. It was a huge success that we managed to do it," Ponomarev explained.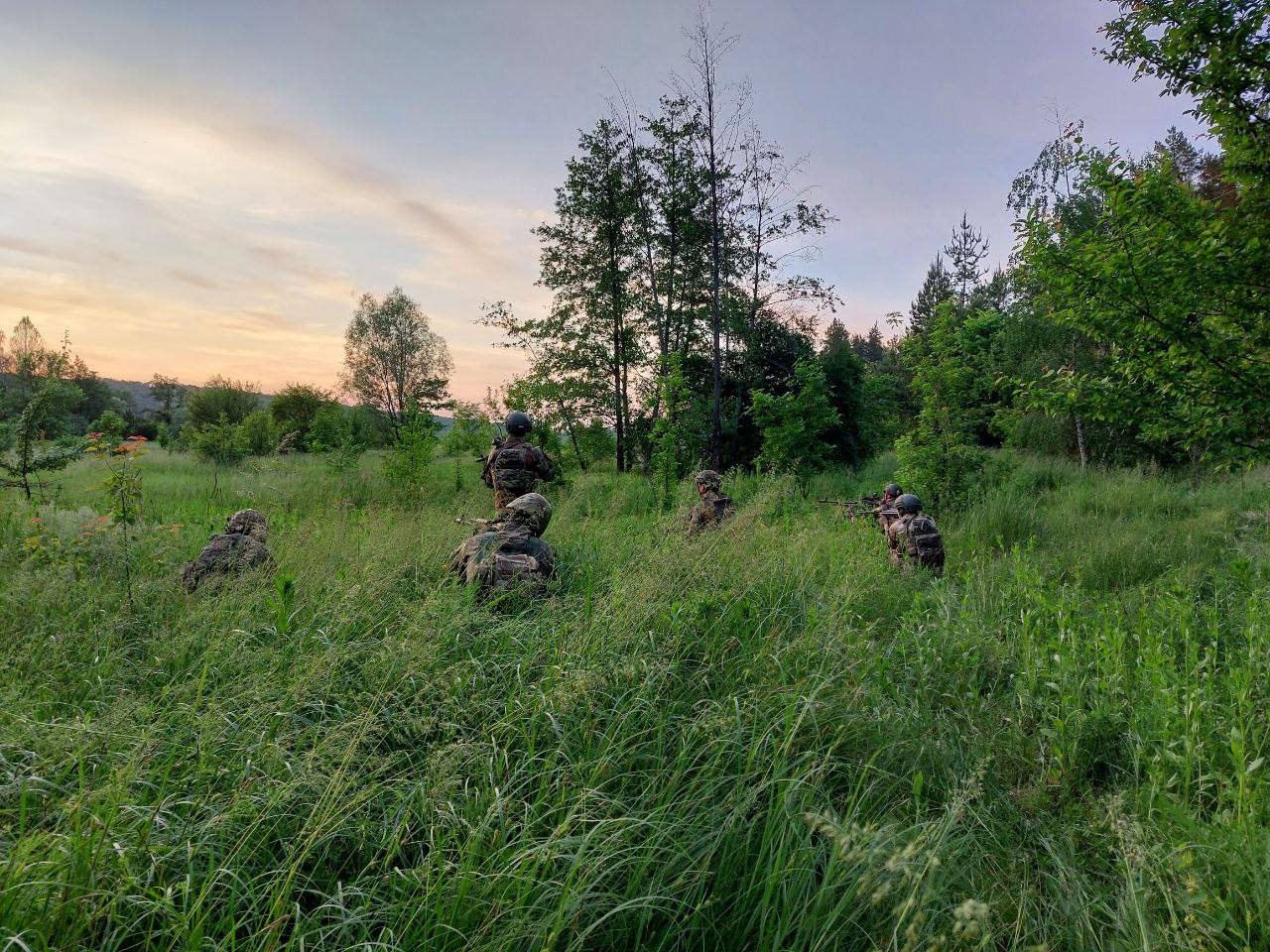 Unlike previous incursions, the attack towards Belgorod was significantly more advanced. The militias utilised Western-made vehicles, tanks, heavy equipment, drones, and other modern armaments. Many of the defending Russian troops simply fled their positions at the start of the assault.
For a time, LSR and RDK forces held the border towns of Kozinka, Glotovo, and Gora-Podol and reached the outskirts of the town of Grayvoron, roughly 10 kilometres from the Ukrainian border. The advancing Russian militias also succeeded in hitting an office of the Russian Federal Security Service (FSB) in the city of Belgorod, some 80 kilometres away.
Speaking to The Brussels Times on 25 May, after holding territory for three days, Ponomarev said that the anti-Putin forces had begun their withdrawal. He qualifies the attack as a resolute success.
"It's technically impossible for us with the existing forces to control this territory for a long time. We would sustain a lot of casualties if we tried. It's more about partisan tactics, coming and going."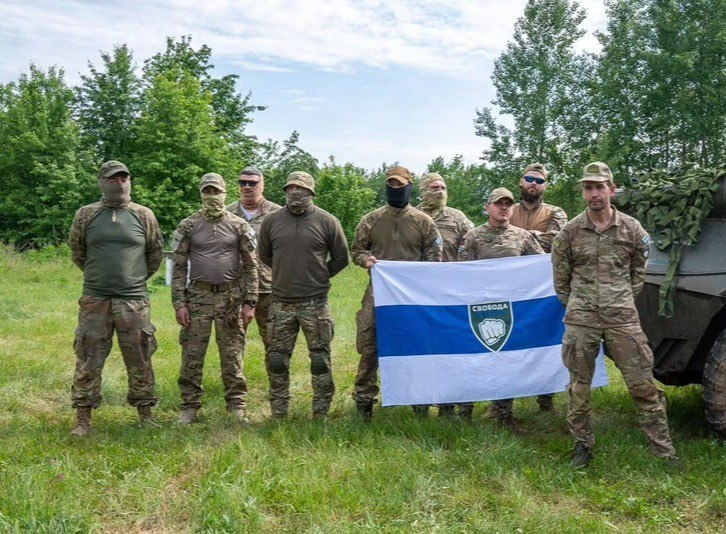 In the aftermath of the incursion, there has been controversy surrounding the assault. Russia refuses to acknowledge that the groups were made up of Russian citizens, instead claiming that the attack was entirely composed of Ukrainian troops.
"Not a single Ukrainian soldier was there," Ponomarev insisted. "The Russians identified certain people from the RDK, so they are working against their own narrative." The Kremlin claims that 70 "Ukrainian" soldiers were killed, while the two rebel groups claim just two dead and 12 wounded.
Far-right coalition?
Since the operation, much of the media has taken a critical view of some of the contingents of RDK, especially for their far-right links.
Many militants in the group have strong ties to Russian ethnic-nationalist or neo-Nazi groups, many of which moved to Ukraine as far back as 2014. Ponomarev is open about this and acknowledges that alliances must be made during times of war. He claims that RDK forces accounted for just a quarter of the troops present during the incursion.
"The [RDK] unit is made up of committed and efficient fighters which are very much anti-Putin… As Winston Churchill said during WW2 that he was ready to partner with the Devil (USSR) to defeat Hitler, that's exactly my take."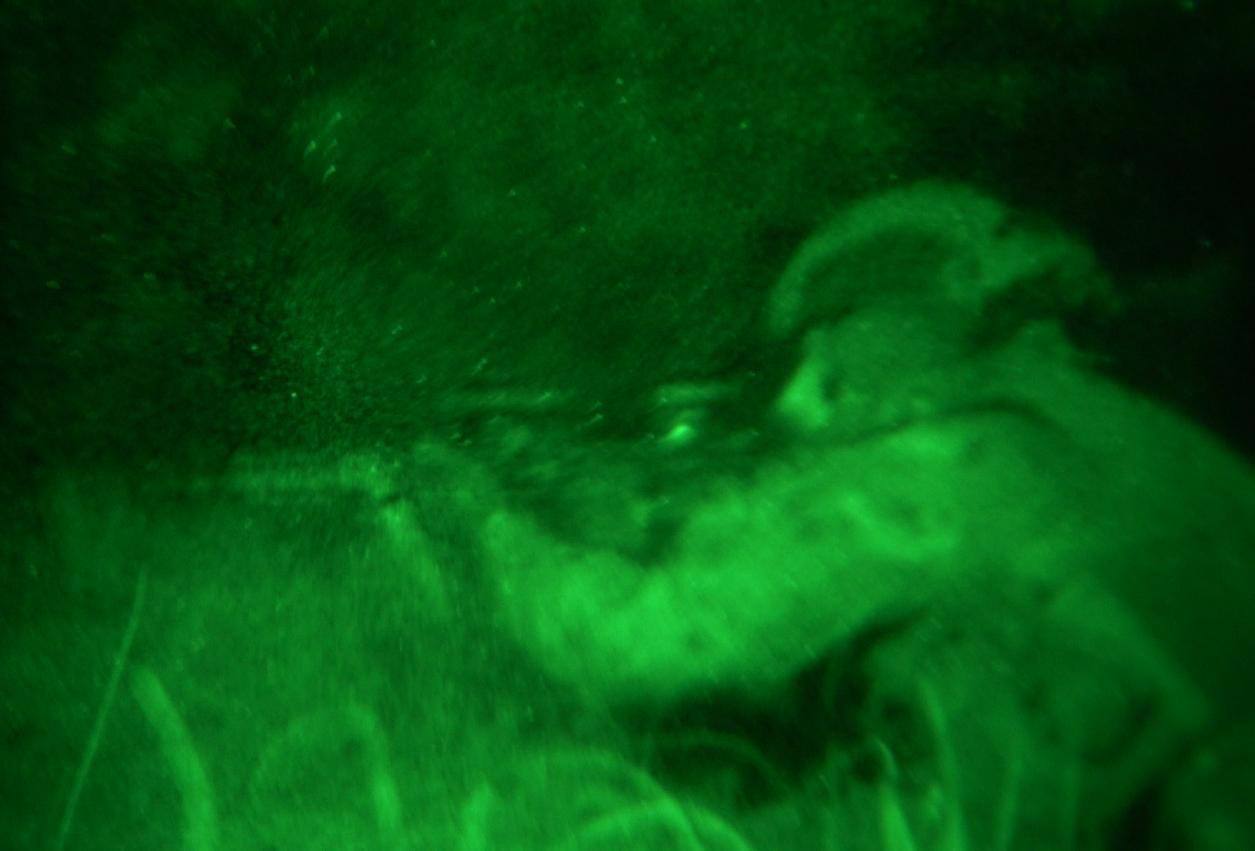 So long as the LSR and RDK share common goals, Ponomarev is willing to continue the alliance of anti-Putin forces. He says that he sees "no long-term danger" from far-right Russians and that, after Putin is ousted, it will be up to Russians to make their own minds up about the group.
"We are at odds with the Russian Volunteer Corps and still there are some ideological tensions between us. But we managed to overcome those tensions when it comes to actual fighting."
Ponomarev complains that Russian liberals must take up the real fight in Russia, not in Brussels. He insists that the only credible opposition to Putin is from armed Russian groups and stresses that further incursions will be carried out on Russian territory. To this end, the former Russian deputy is now launching a recruitment campaign to encourage Russians to take up the fight. This includes recruiting from Russian already living in Europe.
Yet this raises questions about who gives the green light for the Russian volunteers, armed with Western equipment and modern weapons, to cross the border into Russia.
Related News
Ukraine denies that it sanctioned the incursion, with President Zelenskyy insisting that his government had "nothing to do with" the attack. Ponomarev said that tacit government support was a "thin line."
"The RDK and LSR are part of the Ukrainian military because they are part of the International Legion. The International Legion is part of the Ukrainian armed forces, period... No operation by the military can be conducted without the authorisation of their superior. I think this is self-evident."
While the Ukrainian military did not supervise or guide the attack, he claims that his forces indeed received a "green light" from the army to conduct the attack independently. Ukraine disputes these claims.
Ponomarev insists that the LSR and RDK will continue to fight against Putin's regime, eventually with a march on Moscow to finally remove Putin. He says that he is creating a coalition of Russians, and eventually Ukrainians, from across the political spectrum, to help facilitate this lifelong goal.
"In my mind, Russian volunteers are most productive in Russia. We will experience an influx of volunteers right now. They will be trained, prepared, tested, and carry out future missions."