Ok, I realise that this question may ruffle a few feathers. Hear me out though.
Do you need your car? Because a sustainability initiative from the Brussels-Capital Region might be giving you a reason to ditch your car in favour of mobility alternatives.
So, would you?
Think about it. How much do you really use your car? If it's a lot, then this is presumably not for you. But what if you're an occasional user?
Depending on where you are coming from, Brussels (and Belgium) actually have pretty good public transport options. If your average journey can be quicker, easier, and (sometimes) cheaper by other means... then would you?
To sweeten the deal, Brussels City is offering financial incentives to anyone in the region who opts for alternative modes. These include car-sharing platforms and a bicycle budget, giving users much more flexibility without the hassle of owning a vehicle and the associated costs.
As someone who can't even drive, this is kind of a moot point for me. I bought an electric bike and have accepted that my grocery runs will just be a bit damp in the winter months.
And if you were to give up your car, how would you replace it? How would you change your life to this new world?
A lot of questions, so let's open this up to the floor. Let @johnstonjules know.
BUT WAIT, one last thing: Want news from The Brussels Times in your inbox every morning? Sign up for The Recap, a free daily newsletter containing all the stories you need to know from the day before. It goes great with your morning coffee.
Belgium in Brief is a free daily roundup of the top stories to get you through your lunch break conversations. To receive it straight to your inbox every day, sign up below:
Through the newly-revamped Brussels'Air Premium, city residents who cancel their number plates can apply for a credit that ranges from €500 to €900. This can be spent 'à la carte' on mobility alternatives of their choosing, from rail passes to bike purchases and even taxi trips. Read more.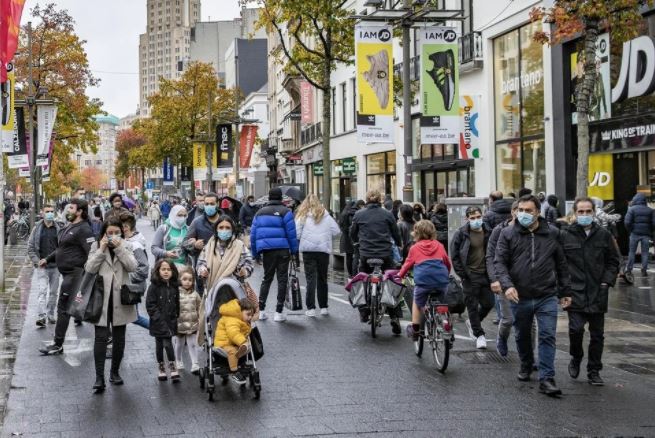 In the latest update, Belgium continues to be coloured completely dark red on the travel map of Europe despite the recent improvement of its epidemiological situation. However, many areas have turned a darker red as infections spread. Read more.
Featuring recipes from 'Pasta Carabonara' and 'Chili Con Cara', the book has already sold out of its first print run, with a second expected for early 2022." Read more.
Belgium's Consultative Committee will meet again on 22 December to assess the evolution of the Covid-19 pandemic in Belgium and the measures needed to contain it, a government source said Thursday. Read more.
Facebook misjudges up to 83% of the advertisements deemed political, according to new research from KU Leuven and New York University. Read More.
The existing centre at Klein Kasteeltje (Le Petit-Château) has been overwhelmed for months and now people have been sleeping on the streets of Brussels to avoid losing their place in the line to apply for asylum, reports Bruzz. Read more.
A first edition hardcover copy of 'Harry Potter and the Philosopher's Stone' – the first of the series of books about the young wizard written by J. K. Rowling – was sold during an action for a record-high price. Here's more.