Wow, how about that for a snappy turnaround? The dust had barely settled after new measures announced on 22 December sparked a firestorm of criticism from the cultural sector; yesterday, these measures were reversed allowing cinemas, theatres and the like to reopen. Let it not be said that the Belgian political system is slow to react.
Whilst Christmas normally signals a moment of family-oriented calm with daily struggles laid to rest, businesses in the sector and the general public were up in arms about restrictions that closed cultural centres. Crowds gathered on Boxing Day to express their frustration and politicians added their voice to the din.
Unusually for Covid-related debate, the outcry over these latest restrictions echoed in all corners of public and political discourse. This was a stark contrast to previous protests that had turned violent in Brussels and have been associated with anti-vaxxers and right-wing extremism.
And so, only one week after introducing the wildly unpopular measures, the authorities heard the angry cries and performed a U-turn: cultural centres can reopen (in accordance with social distancing measures, of course).
The political fallout of this about-turn will now play out – critics have branded it an "absolute loss of face" and for many, this latest episode will be one less reason to put faith in the decision-making process so pertinent in times of the pandemic. On the other hand, the decision to go back on unfair policies is surely less of a political black-eye than blundering on blindly whilst many venues openly defied the measures.
The moral of the story? Listen to the experts could be one – if Covid measures lack even a firm scientific basis they will be hard to justify to an apathetic population. We might also be thankful for a political system that is not so set in its ways that it can't hear the calls to reason.
Now more than ever, open debate and transparent communication are essential to public trust. This should be central to Belgium's decisions as it puts the pandemic behind it in the new year.
Was this a victory for reason or a blow to public trust? Let @OrlandoWhitehe6 know.
BUT WAIT, one last thing: Want news from The Brussels Times in your inbox every morning? Sign up for The Recap, a free daily newsletter containing all the top stories from the day before. Perfect with your morning coffee.
Belgium in Brief is a free daily roundup of the top stories to get you through your lunch break conversations. To receive it straight to your inbox every day, sign up below:
Clashes between Belgians of Turkish origin and Afghan asylum seekers are creating challenges for State Secretary for Asylum and Migration Sammy Mahdi (CD&V), who said the fights aren't making his search for additional refugee capacity any easier. Read more.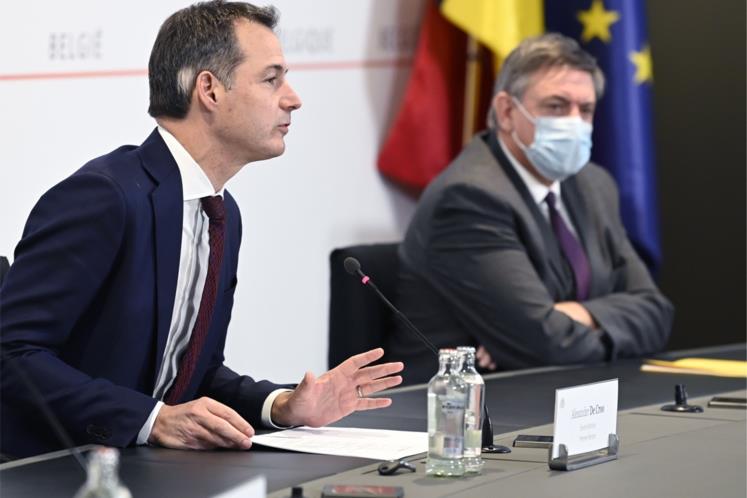 Belgium's Consultative Committee decided late Wednesday evening that theatres, opera houses, concert halls and cinemas may reopen, reversing the measures they themselves implemented last week. Read more.
The number of new coronavirus cases being recorded in Belgium is continuing to drop, however, the pace at which it is decreasing is starting to slow down. Read more.
The first half of 2021 saw property prices in Belgium driven higher by a wave of purchases. Now the first signs of cooling in the real estate market are beginning to show in the second half, according to a barometer from Notaris. Read more.
The warmest temperature ever measured on December 30 was reported this morning in Belgium, breaking the previous record dating back to 1925. Read more.
Two-thirds of the staff currently based in the Princess Elisabeth Polar Station in Antarctica have been infected with Covid-19, even though very strict health measures were put in place. Read more.
You can complain about Belgium, but you can't deny that they know a thing or two about comfort food. On a cold winter afternoon, nothing beats a hot, sticky Belgian waffle straight from the griddle. Read more.