It has long been brought up as a straightforward means of indicating Belgium's coronavirus situation and the corresponding measures to contain the virus. But despite its oft-touted utility, the coronavirus barometer has never quite seen the light of day.
At various points in the long battle against Covid, a barometer to show the progression of coronavirus policy has been proposed, discussed, and subsequently shelved as ministers decide that the practicalities of such a tool are much more complicated than the principle.
Certainly, the idea behind it is deceptively simple – an instrument to gauge the state of Belgium's epidemiological situation and the direction of measures to follow. This would, authorities hope, give clarity about the measures that must be introduced and thereby unite the public behind the coronavirus strategy.
At first glance, the barometer that will now be implemented does look fairly fool-proof: a variable dial pointing to three colour codes of increasing severity. On the face of it, this hardly needs explaining. But on closer inspection, the precise conditions that will precipitate a change in measures are a little more complex.
For each colour code, there are variables within that can be altered – for instance, in code red (Belgium's current state) the closing time for bars and restaurants can be as early as 23:00 or 01:00. Exactly when within this two-hour window bars will have to close will (you guessed it) be decided by the Consultative Committee.
Indeed, upon unveiling the tool on Friday, ministers were at pains to stress that it "is not an autopilot" and that any decision will ultimately be taken by politicians. You could be forgiven for concluding that it all boils down to a lot of fuss for little change.
However, we shouldn't be so quick to write it off – a closer look at how the barometer works maps Belgium's route out of the pandemic. To this end, it is certainly a useful instrument, albeit a bit more complicated than it may first seem.
Confused? Let @Orlando_tbt know.
BUT WAIT, one last thing: Want news from The Brussels Times in your inbox every morning? Sign up for The Recap, a free daily newsletter containing all the top stories from the day before. Perfect with your morning coffee.
Belgium in Brief is a free daily roundup of the top stories to get you through your lunch break conversations. To receive it straight to your inbox every day, sign up below:
As the Omicron variant continues to sweep through society, around three-quarters of businesses in Belgium are feeling the pressure of staff shortages. Read more.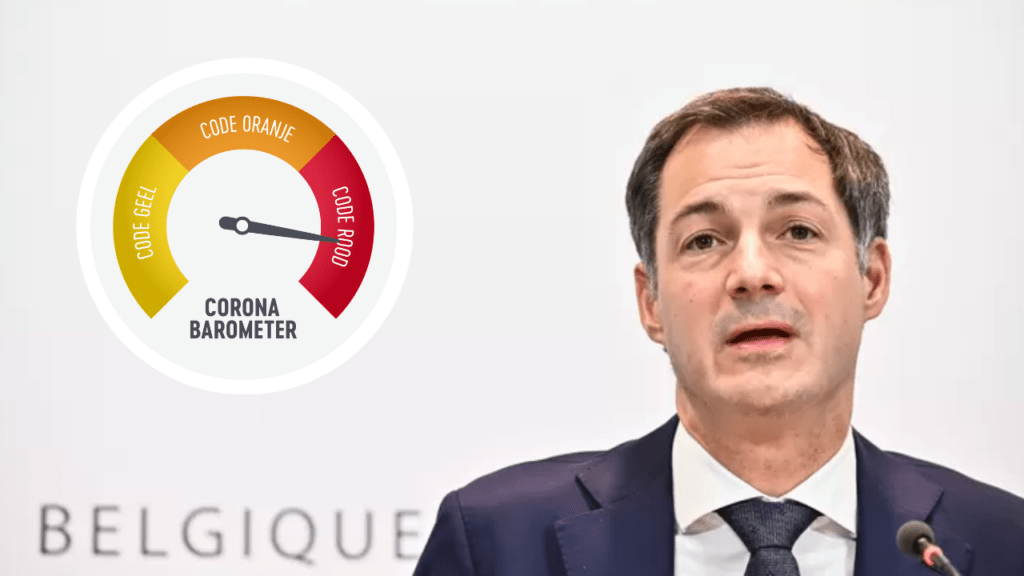 Last Friday, the Consultative Committee finally implemented the long-awaited coronavirus barometer, with Belgium starting in 'code' red from Friday. Read more.
Leuven has been included in the top 20 of the Best European Destinations (EBD) 2022, the only Belgian city to be selected in the list of best tourist destinations. Read more.
From Monday, France introduced its vaccine pass which will deny anyone who is not vaccinated from accessing many areas of public life. Read more.
On average, more than 47,600 coronavirus infections are being recorded in Belgium every day, while the number of hospitalisations continues to rise. Read more.
In recent years, Brussels' Northern district has become a nondescript, concrete jungle of office buildings. But now, the city is working on improving the area's image, and doing so with a unified vision and help from local residents. Read more.
The area around Bastogne is dotted with relics of the Battle of the Bulge, including cemeteries, memorials and abandoned tanks. But the Peace Wood planted in 2005 to mark the sixtieth anniversary of the battle is less well known. Read more.