An ongoing global microchip shortage continued to hit EU car sales as dealers struggled to stock showrooms, resulting in historically low sales at the start of the year.
EU car dealers sold 682,596 new cars in January 2022, a 6% drop on last year and an all-time low for any January, the European Automobile Manufacturers Association (ACEA) announced on Thursday.
"The ongoing semiconductor shortage still negatively affecting car sales across the region," ACEA said in a statement.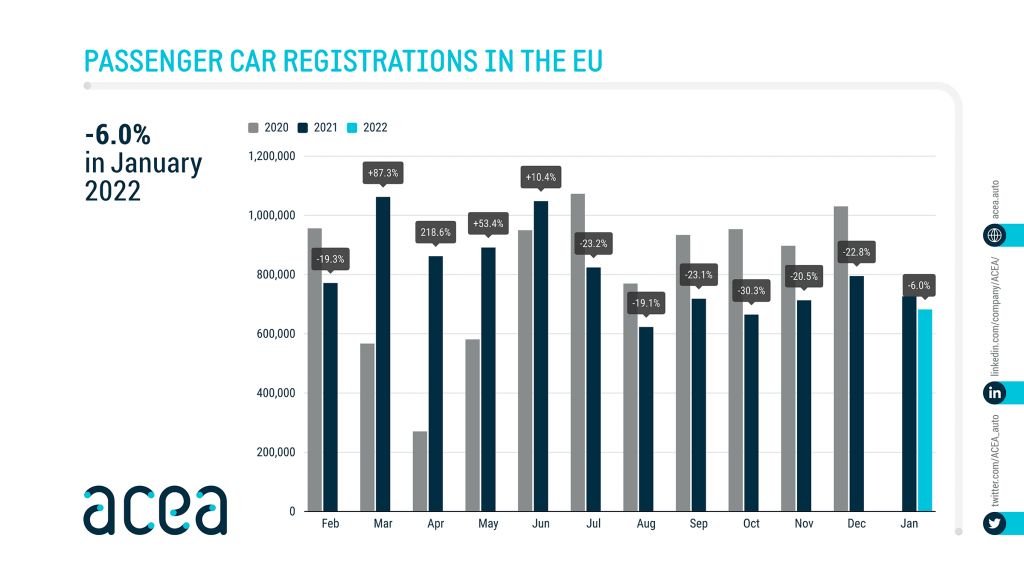 In Belgium, dealers sold 33,947 new vehicles in January, a 10% drop from 2021.
Although most EU nations reported drops in new vehicles sales in January, a few Central European countries reported increases.
The Czech Republic, home to Skoda Auto, reported 16,263 new car sales, a 9.9% increase. Romania reported 9,337 new car sales, a 55.5% jump. Slovakia reported 5,739 new car sales, a 72.6% surge from January 2021.
Related News
In Western Europe, only Germany, home to BMW, Mercedes Benz, and Volkswagen, reported solid sales growth. The 184,112 new vehicles sold in January represent an 8.5% increase from a year ago.
Outside the E.U., new car sales in the United Kingdom were robust but down in the United States. Inside the U.K., dealers sold 115,087 new cars in January, a 27.5% increase from a year ago. In the U.S., automotive research firm J.D. Power predicted January new car sales to drop 8.3%, to 828,900 cars, according to a forecast released on 26 January.