As the Russian invasion of Ukraine worsens and evidence of civilian casualties mounts, more and more western companies are pulling out of the country under pressure from investors and consumers.
Deutsche Bank was among the more recent to announce it wants to end its activities in Russia.
"We strongly condemn the Russian invasion of Ukraine and support the German government and its allies in defending our democracy and freedom," the company said on Twitter.
They join the ranks of other major banks pulling out of the country in the wake of the invasion, including US giants Goldman Sachs and JPMorgan Chase.
Statement on Russia pic.twitter.com/1eGoJwLA20

— Deutsche Bank (@DeutscheBank) March 11, 2022
Initially, the German bank was hesitant to pull out of Russia, but now that the situation is deteriorating, they are "in the process of winding down our remaining business" and "helping our non-Russian clients reduce their holdings."
No new business will be launched in Russia either, they added, though a spokesperson said this is only a financial withdrawal from Russia, and Deutsche Bank's IT centre in the country– where the majority of the bank's 1,700 Russian employees work– is not affected.
Nestlé stops importing Nespresso into Russia
The Swiss food group Nestlé has also scaled back its operations in Russia with the decision to stop importing non-essential food products, including Nespresso capsules, the company said Friday.
"We have suspended imports of our non-essential products into Russia, for example Nespresso," the company announced on their website. San Pellegrino water will also no longer be sent to Russia.
Products such as baby food, cereals, specialty foods and therapeutic pet food are not affected.
Related News
Nestlé employs more than 7,000 people and has six factories in the country. The company says it will continue to focus on the needs of the local population in Russia, but is implementing certain measures that include a halt to all advertising and a suspension of investments.
About 90% of the products sold by Nestlé in Russia are manufactured locally, with exports mainly to countries such as Azerbaijan, Belarus and Kazakhstan.
Danish freight company considers selling its interests in Russian ports
Danish container and freight company A.P Møller-Maersk is also considering a withdrawal from the country, announcing that they're debating selling their interests in Russian ports.
Maersk has a minority stake of around 31% in Global Ports Investments, which includes six port terminals in Russia and Finland. Global Ports, Russia's largest container terminal operator, owns five in the St. Petersburg region. The company also has one near Vostochny in the east of the country.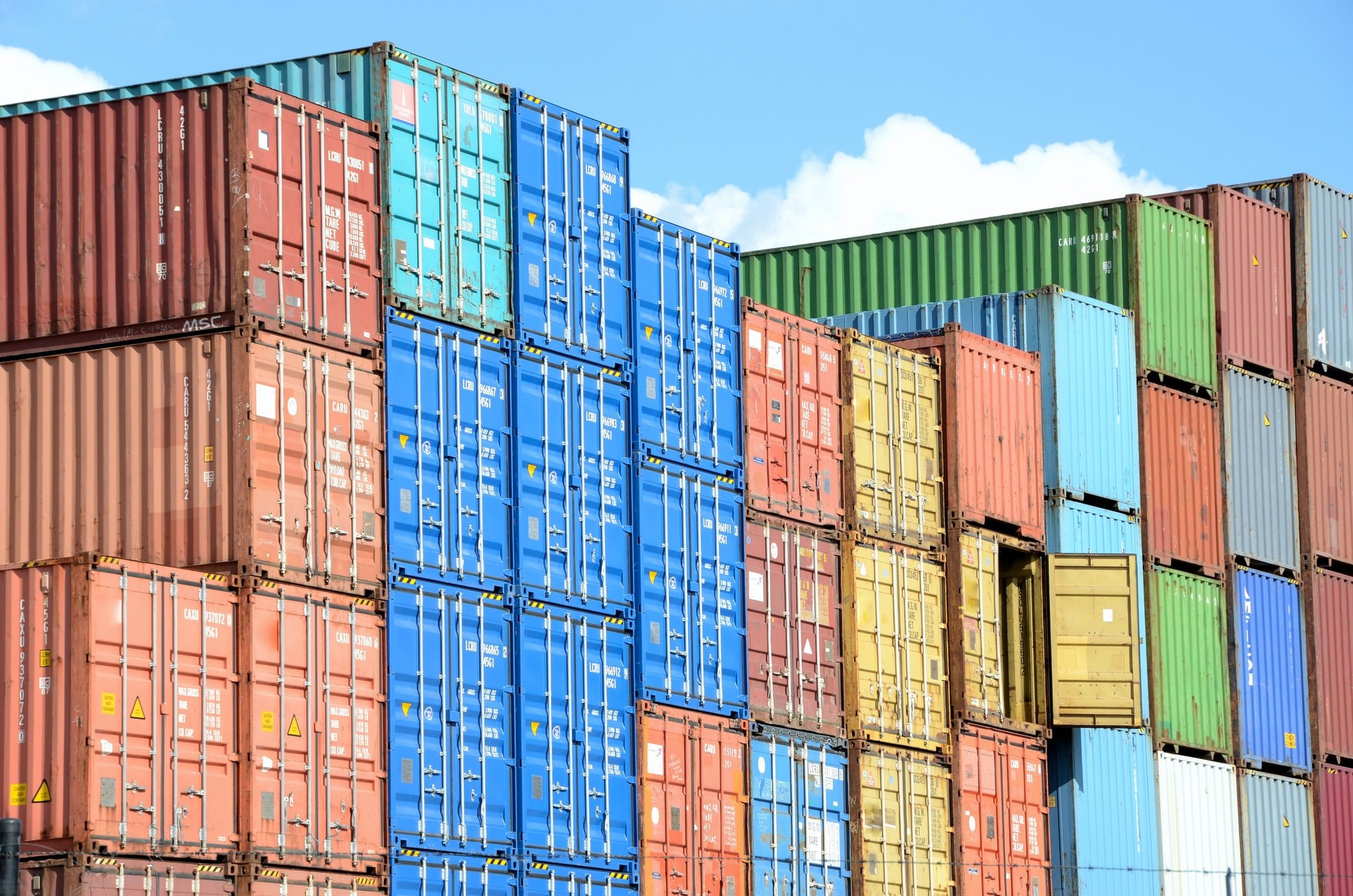 Maersk had already stopped carrying goods between Europe and Asia on Russian railways. It also suspended almost all its shipping services to Russia and said it would no longer supply any products to Belarus, except for food, medicine and humanitarian goods.
According to Maersk, the war is beginning to disrupt global trade, causing delays and putting additional pressure on supply chains. The company owns about 17% of the world's container ships and is present in 75 ports and terminals in 42 countries.
Other countries have withdrawn from or scaled back operations in Russia
Many European and western businesses have already taken measures to limit the business they do in Russia, with massive economic consequences as a result.
According to The New York Times, these include British American Tobacco, Ikea, British multinational Unilever, (which owns brands like Dove and Sunsilk), H&M, Adidas and Heineken.
Shell announces intent to withdraw from all Russian oil & gas, aligned with new government guidance. As an immediate first step, we will stop all spot purchases of Russian crude oil, shut service stations, aviation fuels & lubricants operations in Russia.

— Shell (@Shell) March 8, 2022
In terms of the energy sector– of the utmost importance in Europe, where Russia is a key supplier and the war is driving up prices for European consumers– Shell will exit its joint ventures with a major Russian natural gas giant, BP plans to sell its almost 20% stake in a Russian state-controlled oil company and Exxon Mobil will end its involvement in a major oil and natural gas project in the country.
Starbucks has also closed all its Russian stores and McDonalds is at least temporarily doing the same.
PepsiCo said it would stop selling soda but continue to produce dairy and baby food products there, and Carlsberg, the world's third-largest brewer, halted investments and stopped selling its flagship beer brand in Russia.