Yesterday, crisis management was on Alexander De Croo's mind as he spoke of the seemingly endless afflictions gripping the continent. Of course, the barrage of blows – whether to public health, the economy, or international security – are inter-connected and it would be unrealistic to expect that they could be stamped out one by one.
Though Europe has got over the first sucker punches brought by the pandemic two years ago, the aftershocks will be felt for some time, with one of Belgium's premier virologists Marc Van Ranst today warning of yet another, albeit small, wave of infections.
The virologist was not at all alarmist in observing this latest ripple, acknowledging that it is to be expected since most public restrictions were lifted a couple of weeks ago. He qualified his use of the word "wave" – a term previously associated with a severe tightening of measures – with the acceptance that "virologists are always worried".
Certainly, despite Van Ranst's professional preference for caution, he has had far greater cause for concern – not least when he became the explicit target of Jürgen Conings – the armed extremist who triggered a weeks-long manhunt by Belgian military.
He stressed that there are not currently any plans to bring back restrictions but simply recommended that people take care, especially in crowded situations. And with flu numbers also rising, this is sage advice anyway and something that Van Ranst said has now become second nature for many.
So take it easy and let's hope that the warmer weather soon to come brings good health.
Belgium in Brief is a free daily roundup of the top stories to get you through your lunch break conversations. To receive it straight to your inbox every day, sign up below:
The Belgian sky might look slightly different this Wednesday, with an orange hue expected to fall over parts of the country. But what is behind this strange phenomenon? Read more.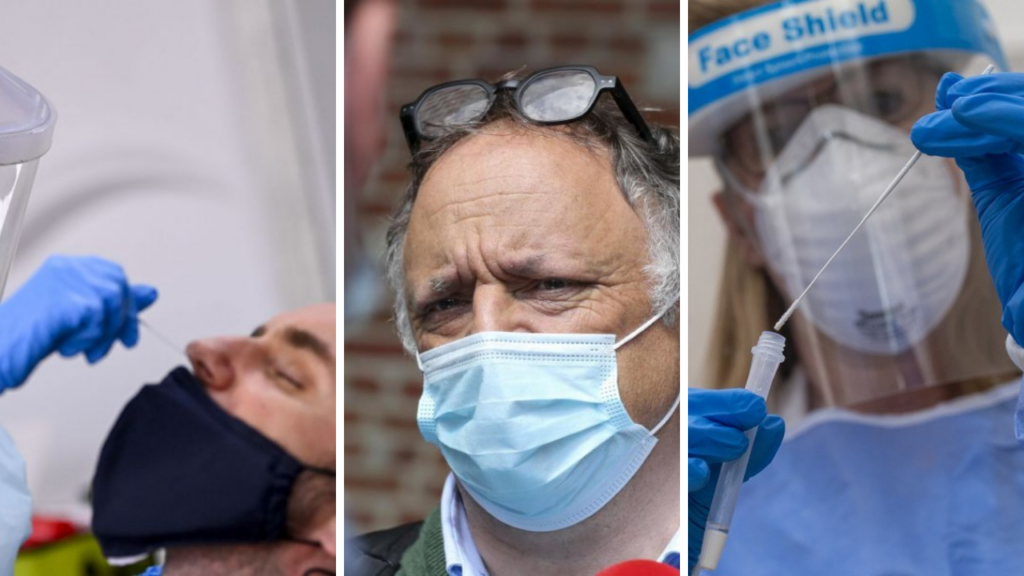 Covid-19 infections and hospitalisations are again on the rise in Belgium, indicating the start of a new (small) wave of infections, according to virologist Marc Van Ranst. Read more.
Three hundred people were evacuated from the Rogier metro station at around 06:00 on Wednesday due to a fire in the Sheraton Hotel on Place Rogier (Rogierplein). The Brussels fire brigade reports that one firefighter died in the line of duty. Read more.
Belgium should temporarily suspend asylum applications from non-Ukrainians to make room for Ukrainian refugees, proposed the Flemish far-right Vlaams Belang party on Tuesday. Read more.
Gross wages for full-time employees rose by 5.5% between January 2021 and 2022 in Belgium, according to HR provider Securex. Read more.
With a beer festival in Belgium almost every week of the year, how do you choose which to attend? The Brussels Times names 2022's ten best beer festivals. Read more.
There are plenty of monuments to the Congo in Belgium. Most are relics of colonial history. But the sculptor Tom Franzen has installed an affectionate statue called The Congo I Presume in a quiet corner of Tervuren Park, just outside Brussels. Read more.