On April 8-10, thousands of anime, manga, and pop-culture fans flocked to the Brussels Expo Centre in Heysel.
Belgian convention-goers were eager to come to the event. According to a spokesperson for the event, 73,624 people flocked to the exhibition centre across the three days of the festival, making the event the largest organised to date.
"Already through social media and by email, we are seeing that the community was dying to come back to the event," the spokesperson for Made in Asia stated, "as you can see, there are smiles on every face. The public responded in droves. The community, like us, is very happy to see the return of this event."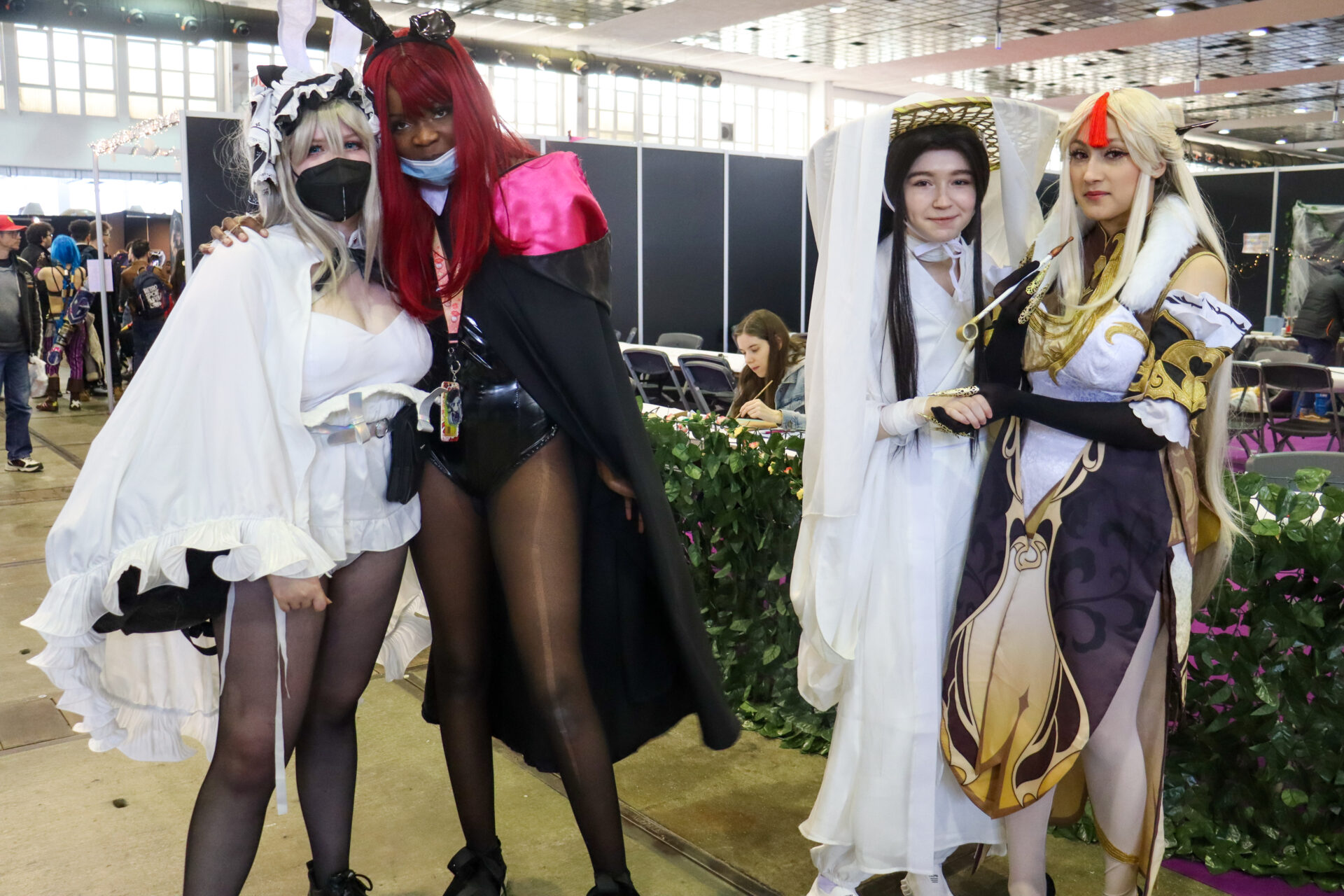 The event offered not only days of activity, shopping, and fun for visitors, but also a glimpse into the pop culture scene of Brussels, the Belgian French-speaking community, and more.
The organisers stated that this year's event, thanks to their new multilingual communications, had attracted guests from surrounding countries France, Luxembourg, Switzerland, Germany, and the Netherlands.
Dozens of artists, clubs, societies, communities, and charity groups took part in the festival, exposing pop-culture fans to other new hobbies and trends. From board game clubs, to sword fighting, K-pop dancing, and hobby railways; the event offered participants the chance to find and pursue new hobbies.
Cosplay community
Possibly the most instantly recognisable community present at the event was Belgium's sizeable cosplay community. Cosplayers are a subculture of pop-culture enthusiasts who dress up as their favourite anime, manga, video game, comic book, or movie characters.
The trend was originally born in Japan, where its popularity has spread across the world. In 2020, the cosplay outfits industry was estimated to be worth more than $4.6 billion.
For some enthusiasts, the hobby is almost a full-time job. The best cosplayers usually design, tailor, and fit their own original costumes that can take months to make and hundreds of Euros in supplies.
Lili, who came to Made in Asia dressed as Resident Evil video game villain Lady Dimitrescu, said that she had first been exposed to the cosplay community thanks to her son.
"My son asked me for his birthday to do a convention, and I said to myself that I wasn't going to come as a muggle, as I call people who aren't cosplayers. We did it once and since then we haven't stopped, we've got caught up in it," Lili said.
She also stated that the Belgian cosplay community, which typically organised itself through Facebook groups and Instagram, was extremely welcoming.
"We organise little cosplay workshops to work together, to do group cosplay. There is a very good group in regards to Belgian French-speaking Cosplay," the cosplayer said.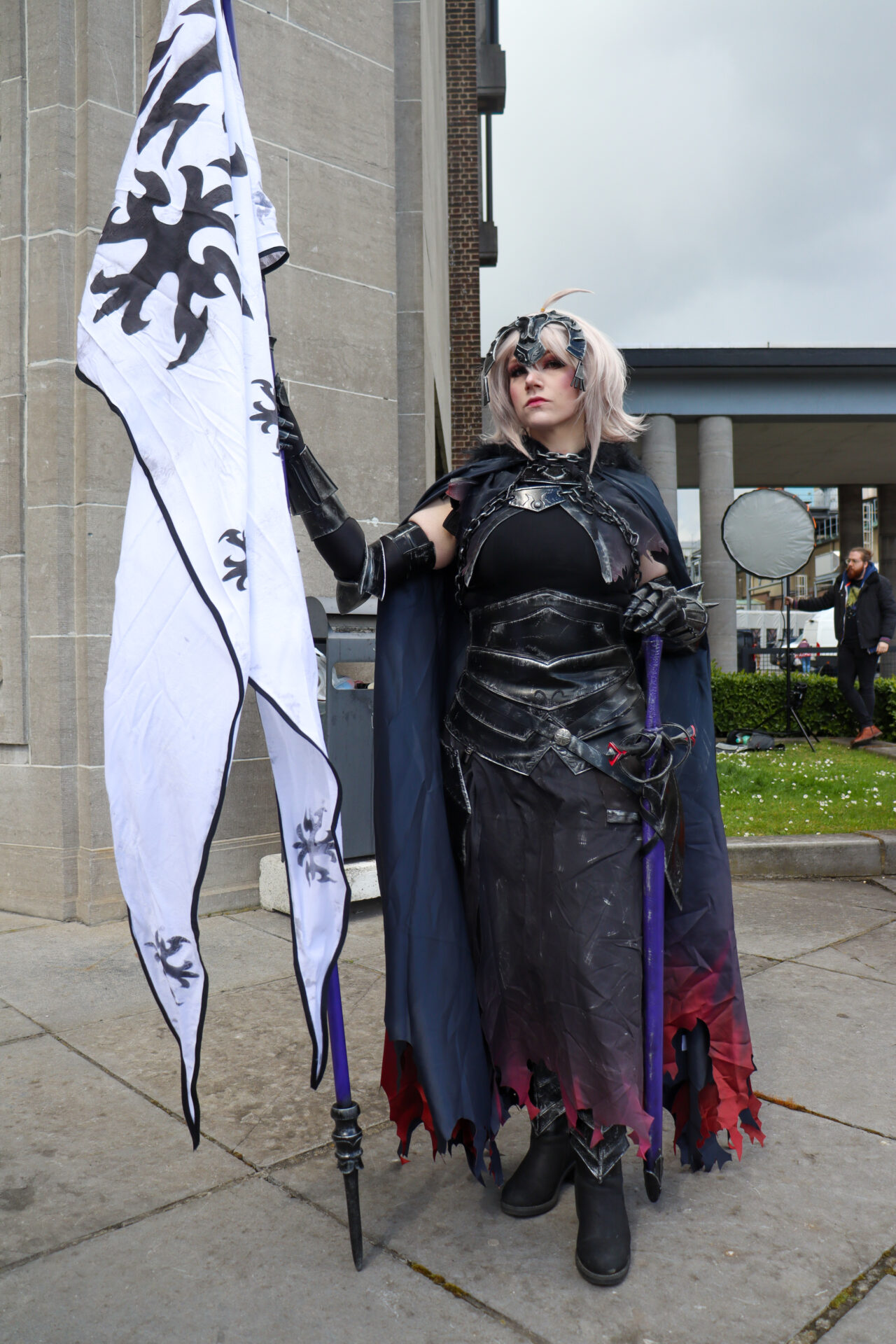 Outside the convention centre, cosplay artist Cookiiemii took part in a photo shoot with a professional photographer. Dressed as fictional character Jeanne d'Arc Alter from the mobile game Fate/Grand Order, Cookiiemii described cosplaying as her real passion.
"I've been doing cosplay for 10 years and I started because I wanted to embody a character that I liked, and so it started," the young cosplayer said, "At first, I bought costumes, now I make them myself."
"What I like about cosplay, it's being able to interpret a character that you like, a fictional character, and to give it something new."
Designing an outfit is nothing simple. Cookiiemii stated that any costume idea must be conceptualised, painstakingly visualised in 3D modelling software, 3D printed or the pieces crafted, sanded, painted, sewed, and put together.
For Cookiiemii, and many other enthusiasts, cosplaying is a real art. She admires those who can make cosplay their full-time job, but Cookiiemii says she does not want to ruin her hobby by doing it as a job. "It's really a hobby," she said.
Young artists
Manga and anime have always been very popular in Belgium, partially due to Belgium's long history of Bande Dessinée, or comic book culture. At the festivals, thousands of stalls and vendors sold imported or translated manga books and anime DVDs.
This passion for Japanese comics and animation has given rise to a new generation of young Belgian artists, who take inspiration from Japan to create their own individual artistic style.
At this year's Made in Asia festival, a large area in Brussels Expo's Palais 6 was dedicated to exhibiting the work of young Belgian manga and comic artists.
More than 70 young artists set up stalls, selling original artwork, commissions, self-published manga and comic books, as well as giving autographs to fans.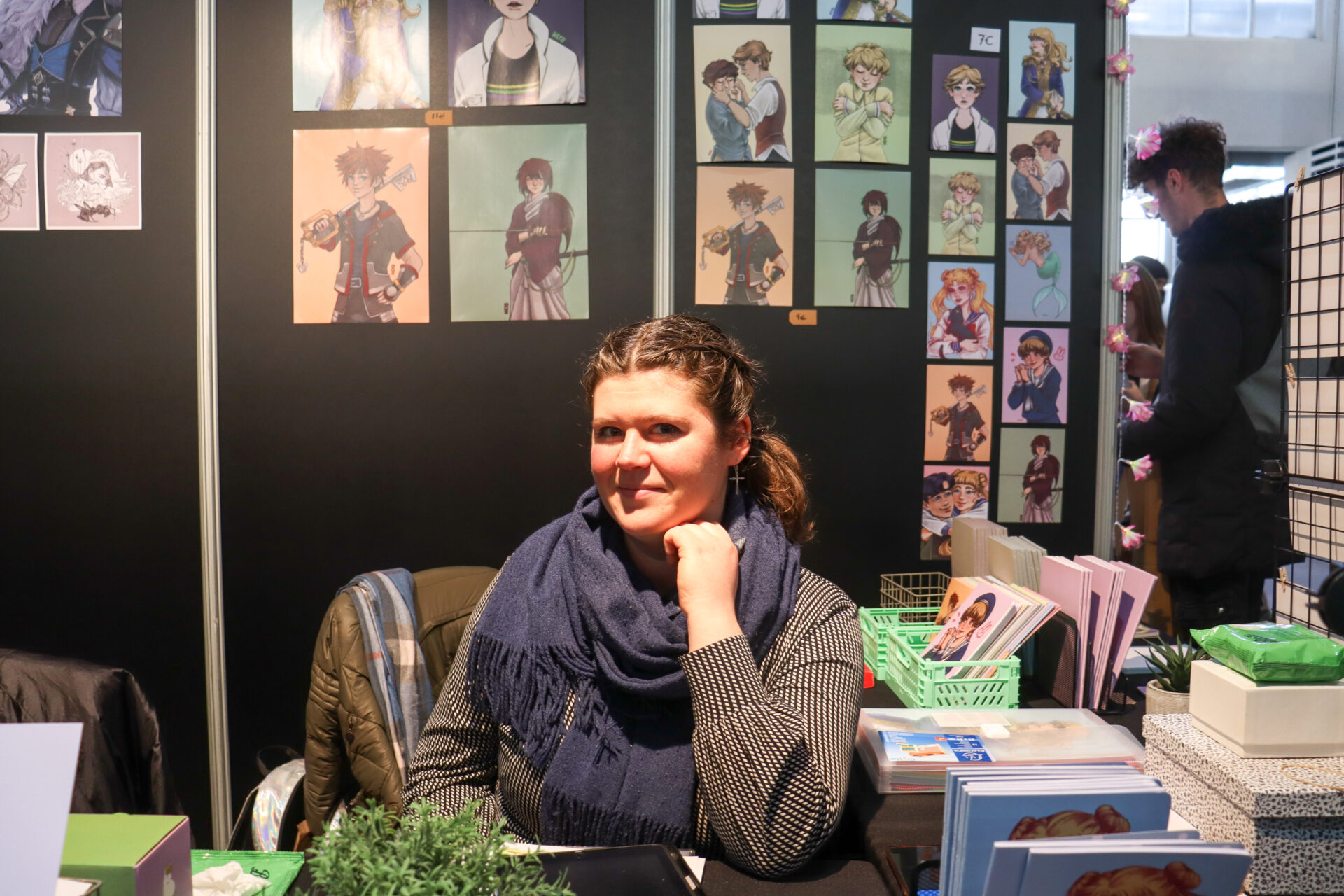 Belgian manga artist Charlotte Musquar, who sells her art online under the pseudonym Hera Art, said that the festival had made an effort this year to elevate young independent artists.
"At first, when I came to Made in Asia, there weren't any places to sign up for. Young artists were a bit on the side-lines, but the organisers have really made an effort to now make us visible and create a section just for us," Musquar said.
According to Musquar, Made in Asia was an excellent opportunity to meet people, show off her art, and advertise the sale of her art online.
"It helps to highlight yourself, to advertise. Because I run an online store, it's difficult to stand out, whereas here, there are literally thousands of people passing in front of the stand."
Musquar said that Made in Asia helped her grow her brand and gain followers on social media.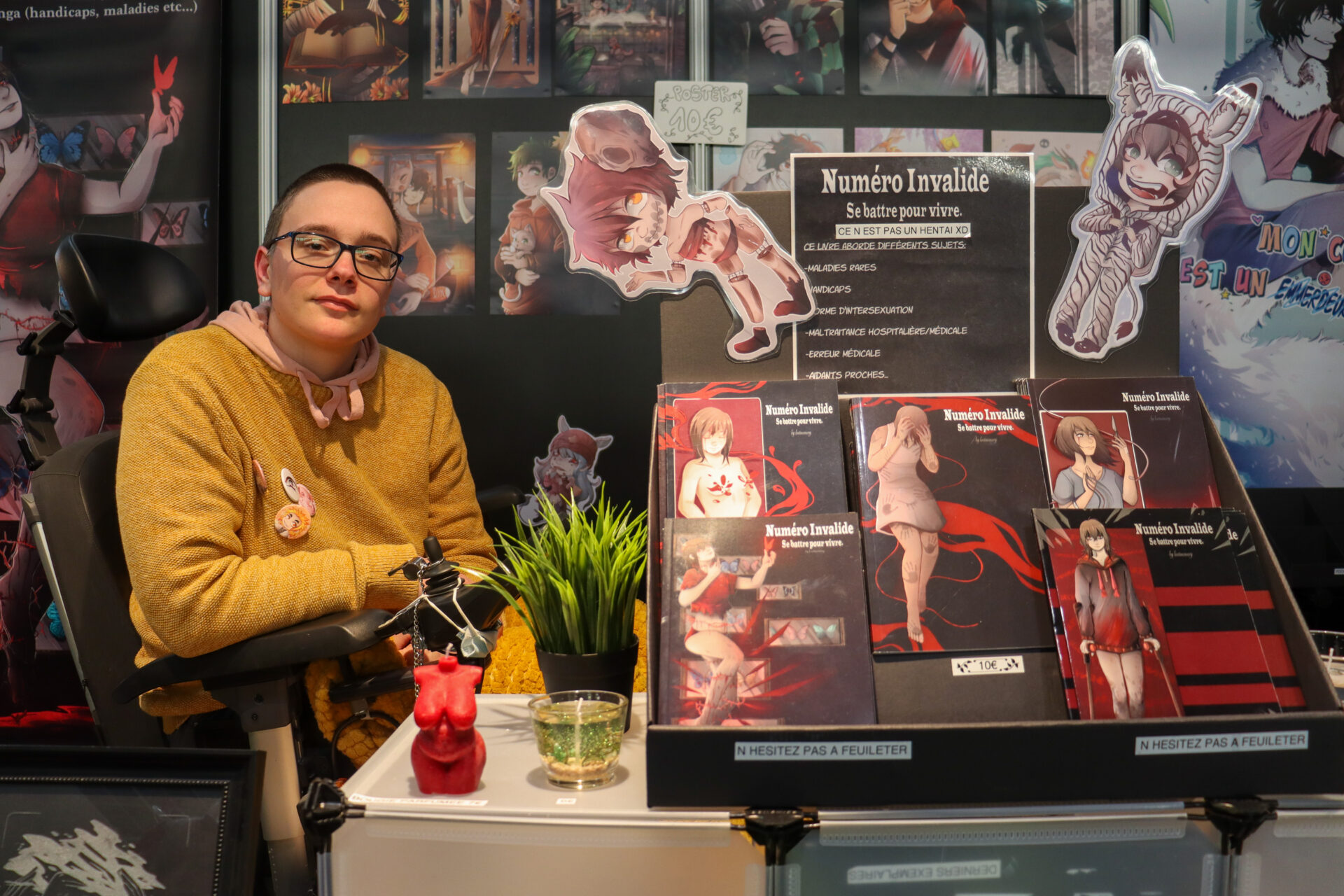 Some artists at the convention had a much deeper meaning behind their work.
Belgian manga and comic artist Coralie Smeers, who goes by the name Lost Memory, displayed their work from a stall in the young artist section. Lost Memory creates their art to raise awareness about disabled people.
The artist's manga, "invalid number", is a personal account about their own medical accident, illness, disability, and gender identity.
"I started to draw when I was hospitalised for several years. As I was bored in the hospital, I started drawing and since then I've stuck with it," Smeers said.
Smeers tries to fight against ableism in their work, as well as to make people understand the artist's own disability, which Smeers says is not well represented.
Related News
Lost Memory is a regular to Made in Asia, having participated up to 6 times in recent years. The artist states that the convention is always a welcoming environment.
"I get lots of feedback, people compliment my work, I get good ideas, so I'm really very happy here," the artist explained.
According to Smeers, the manga and comic artist scene in Brussels and Belgium was friendly and open to accepting people with "all differences".
Gaming and technology
Video games are an important part of pop-culture. New technologies, and a growing Esports community, are taking the hobby to new heights.
Made in Asia hosted dozens of video games competitions, live streaming corners, competitive virtual reality dual arenas, and virtual dance competitions from Palais 7 in Heysel.
Video games and pop-culture have an irresistible draw on young people. At Made in Asia, exhibitor Level Up Academy used video games to help teach scientific concepts to children.
Their stall featured several video games hooked up to some unconventional controllers, namely vegetables, dishes of water, and plasticine. The goal of the stall was to teach children about the sciences, and show that learning can be fun.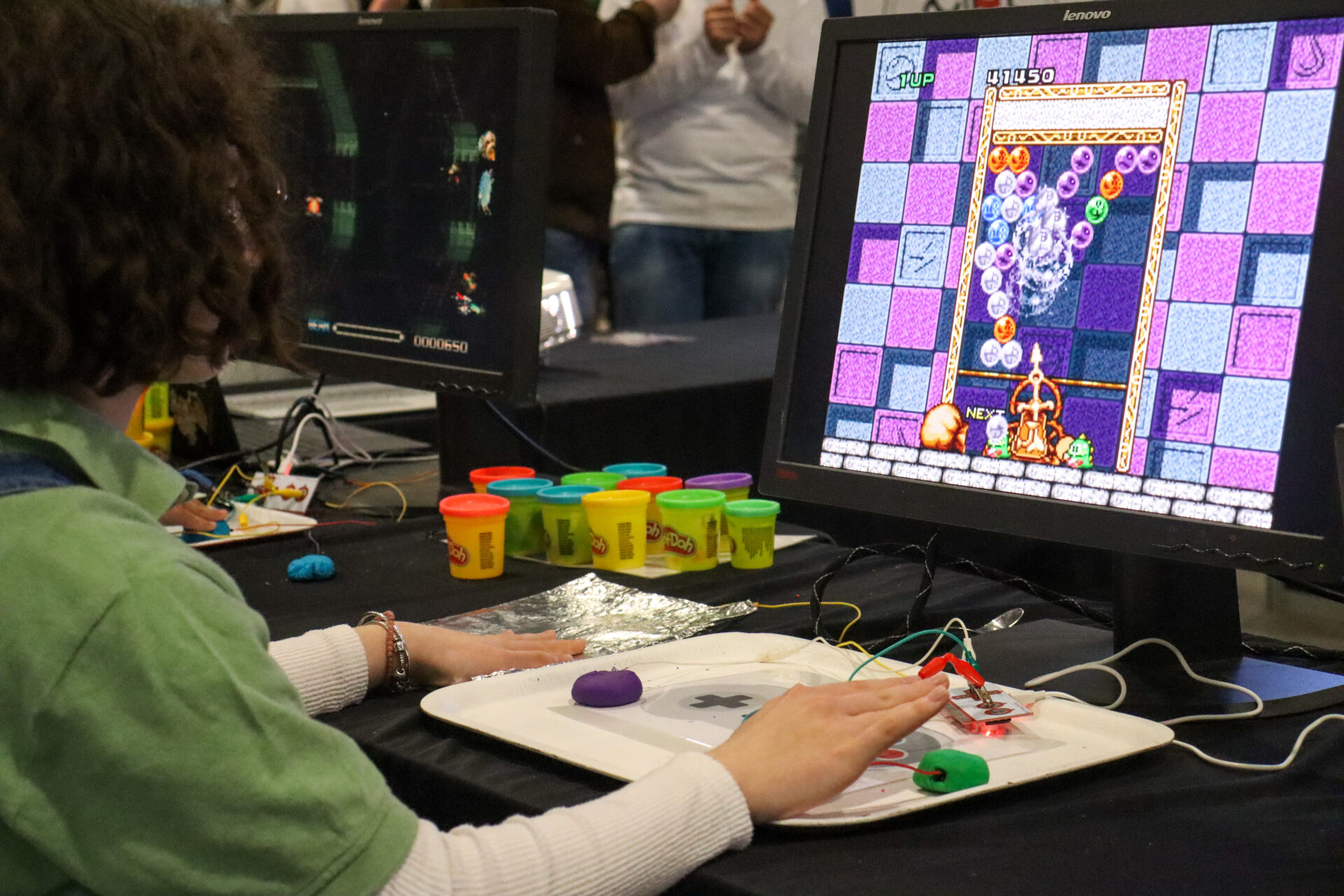 Chakir El Khattabi, science teacher and anime fan, works with the association to help promote children's learning. This is the second time he's represented his association at Made in Asia.
"We do activities on the theme of science and new technologies," El Khattabi explained, "Video games, it's such a great gateway to science and technology."
The association's workshops also teaches children how to make basic electrical circuits, and to learn about the conductive properties of different materials. All this, the educators say, are important first steps in creating a passion for science among children.
"Clearly it's a first step towards computing, programming, maybe further, towards robotics. All this, it makes children ask themselves: How does it work? Why is it doing that? What does all this have in common? And by the end, you've at least planted that interest," El Khattabi said.
Made in Asia is set to return to the Brussels Expo centre very soon. The exhibition is hosted twice annually and will return on 24-25 September 2022.