The electricity and gas bills for an average household in Flanders have risen to an absolute record in April, according to the price dashboard from the Flemish energy regulator Vreg.
The average annual energy bill for a household contract starting in April is now €1,708 – a new record and up from around €930 last year.
Those who take out a contract for natural gas in April face a record-breaking average bill of €3,659 a year. This is around three times more than the same time last year.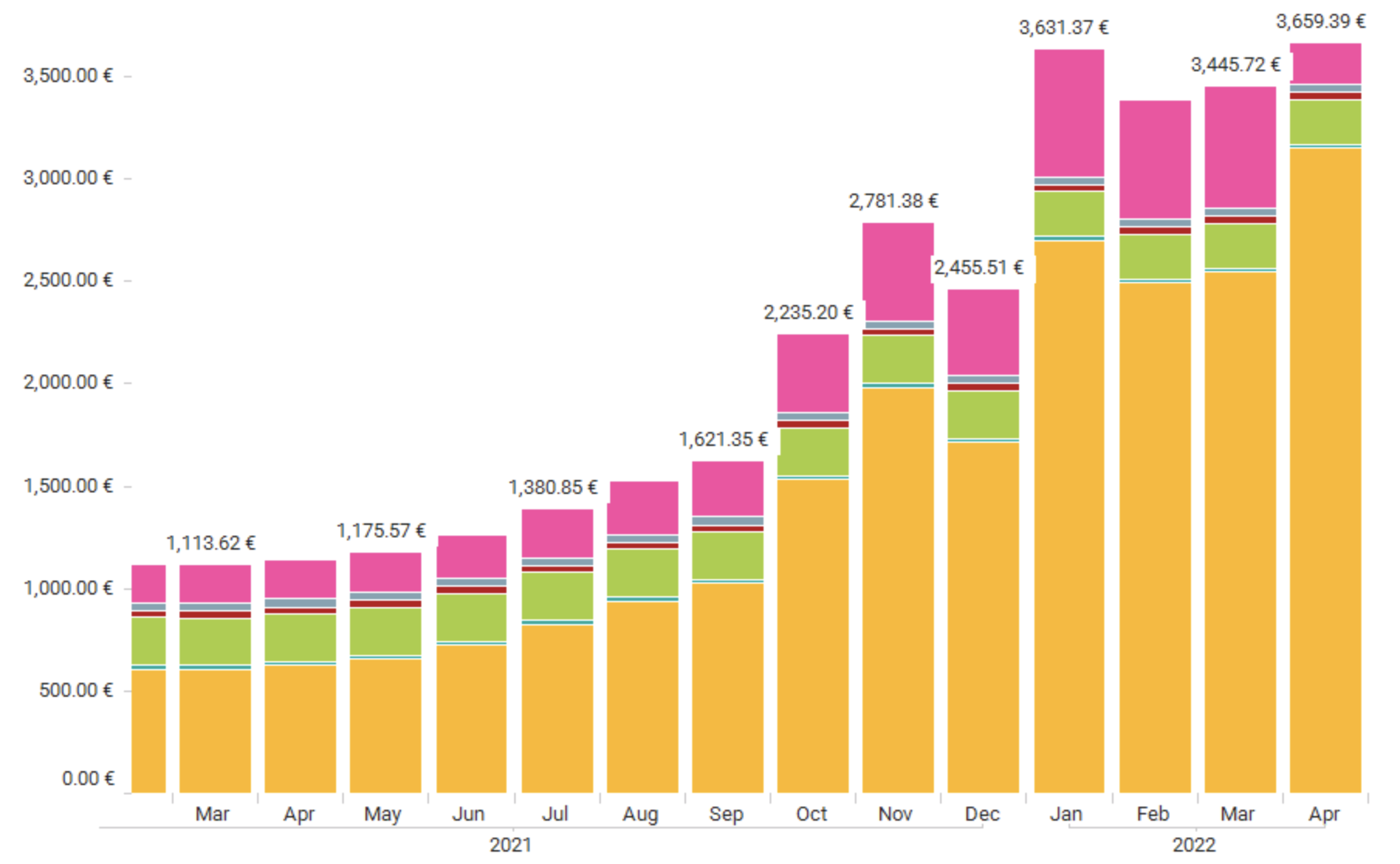 In March 2022, the price of electricity and gas dropped slightly to around €1,500 and €3,450 respectively as a result of measures implemented by the government through which it already reduced energy bills by €3 billion.
Despite these measures, prices have since risen again. The VAT reduction for electricity from 21% to 6%, implemented in March and later in April for gas too, has already been completely wiped out, figures show.
Related News
In the case of natural gas, the reduction has never even been felt: even with the VAT reduction of April factored in, the bill is at a record level. However, without the VAT reduction, the bill would have been even higher.
Doubling down on unfair profits
As households bear the brunt of rapidly-rising energy prices, the oil industry and energy companies including Engie Electrabel are seeing bumper profits. Consequently, Energy Minister Tinne Van der Straeten has asked the National Bank of Belgium to develop a proposal for a crisis contribution from the energy sector.
"Nobody should be allowed to get rich from the crisis. It is unacceptable for electricity producers to enrich themselves excessively at the expense of consumers," Van der Straeten's cabinet said in a statement to The Brussels Times.
According to reports from De Morgen, the Electricity and Gas Regulation Commission, CREG, has sought legal advice to see how the sector's repartition contribution can be increased. However, this would require far-reaching legal interventions.
Van der Straeten stressed that a European approach also remains necessary. "Regardless of the energy mix, all countries are faced with historically high prices. Price capping in combination with group purchasing is back at the European energy summit."