As Russia's invasion of Ukraine continues, world leaders are looking into how to gradually step away from importing Russian gas. This is how turning off the gas valve could impact the Belgian population.
While Belgium is making strategic choices to become less dependent on Russian oil, Prime Minister Alexander De Croo has previously warned that an immediate and total ban would have "a devastating impact" on the European – and therefore the Belgian – economy.
Still, as the United States has banned Russian oil and gas imports since the invasion of Ukraine and the Baltic States stopped importing Russian gas in April, a hypothetical scenario may also be on the table for Belgium.
But what would be the consequences for supply and prices? How dependent on Russian imports is Belgium, and will the country get through the next winter without shortages?
While a lot of elements remain uncertain and will depend on the evolution of the international situation, the markets and a number of political choices, this is how shutting off Russian gas could impact Belgium.
1 - Is Belgium at risk of having gas supply problems in the short term?
No. As De Croo has repeatedly stated, there is currently no gas shortage in the EU. Instead, there is market volatility driven by uncertainty – exacerbated by Russia's invasion of Ukraine.
"Belgium is a 100% importer of natural gas since we do not have a pocket of natural gas in our subsoil – as is the case in the Netherlands, for example," Laurent Remy, spokesperson for the country's natural gas system operator Fluxys, told Le Soir.
However, the strength of Belgium's gas molecule transport network is that it is very well connected with neighbouring networks. "We have 18 interconnection points and can therefore move gas in all directions and have access to all sources of supply."
Via Zeebrugge alone, Belgium has access to around 20 producers worldwide for liquefied gas transported by LNG ships, with one ship being able to transport 170,000 m3 of liquefied gas, which can supply a medium-sized town like Bruges for more than a year, according to Remy.
Related News
Fluxys stressed that there are no gas supply problems at the moment and the 18 interconnection points will never be unavailable at the same time: theoretically, 50% of annual consumption in Belgium can be covered with the Zeebrugge terminal alone.
However, with Fluxys' reserves currently stored in Belgium, the country would not be able to survive very long if Russian gas is shut off.
"We have storage in an aquifer in Loenhout, with a maximum capacity of 9 terawatt-hours, given that annual Belgian consumption is 180-190 terawatt-hours. So our storage is just over 5% of our annual consumption," Remy said. "Converted into time, this would cover the total consumption in Belgium, with extremely low temperatures, for eight days."
2 - Could Belgium make do without Russian gas next winter?
Yes. Belgium is not very dependent on Russian gas: it represents about 6.5% of imports, according to figures by the Federal Public Economy Service. "Since 1 January, in Belgium, flows have been going mainly from the west to the east of the country and to the Netherlands, the quantities of Russian gas entering our network are extremely limited, almost zero."
However, while there will be no big effect on Belgium, it is different for other countries like Germany – which will, in turn, create consequences for Belgium.
Belgium's main gas supplier is Norway: 43% of imports in 2021 were located at the landing point of the pipeline linking Belgium to the Norwegian gas fields. "On Thursday 7 April, for example, Norway delivered enough gas to Zeebrugge to supply Belgium, given that 3 million households use natural gas for heating."
[caption id="" align="aligncenter" width="1139"]
Credit: Belga[/caption]
The Netherlands is a second supplier of the gas consumed in Belgium, with the rest coming from the UK and various countries around the world, including Qatar, according to the FPS Economy.
This means that if Belgium were an island, it would hardly suffer from a halt in Russian gas imports. As the country is an EU Member State, a European solidarity mechanism comes into play. The interconnected markets, too, will have an influence on prices.
"Our network can transport additional quantities of gas if necessary, but we do not have a vision of what molecules will be available on the market at that time," added Remy.
3 - If Belgium shuts off Russian gas, will prices soar?
While this is the assumption that many are making – including Flemish Energy Minister Zuhal Demir, who is blocking Belgium from calling for more EU climate ambition because of it – a price rise is not guaranteed, according to the FPS Economy.
"Even without Russian gas, the supply is assured. Belgium can easily import natural gas from other sources through various channels, by ship and by pipeline, in all possible directions," it said, referring to Zeebrugge, where Belgium is connected to nearly 20 global gas producers.
However, the fact remains that if many countries all moved to different suppliers at the same time, or increase their imports from these other countries, this would have an impact on prices. "The limitation of supplies from Russia could have an additional impact on market prices. Gas prices will probably remain high in the short term," the FPS Economy acknowledged.
For the rest, price forecasts are uncertain. One thing is certain, said Federal Energy Minister Tinne Van der Straeten. "Let's remember that at the time of the invasion of Ukraine, the price of gas had jumped to €300/megawatt-hour, we are back to €100/megawatt-hour." Still, this clearly shows that the market is "very reactive to crises, with variations that can be gigantic."
4 - Is there a solidarity mechanism for European countries in crises?
Yes. The solidarity mechanism between European countries will have an impact on Belgium, despite its low dependence on Russian gas, as it means that "Belgium has to provide solidarity with other countries that have supply problems."
Through this mechanism, a country whose distribution network is affected can call on neighbouring countries (provided, of course, that they have sufficient reserves and that the transfer is technically possible, by pipeline or via ports) to buy gas first via market measures and then via "non-market" measures, according to values agreed between requesting countries and suppliers.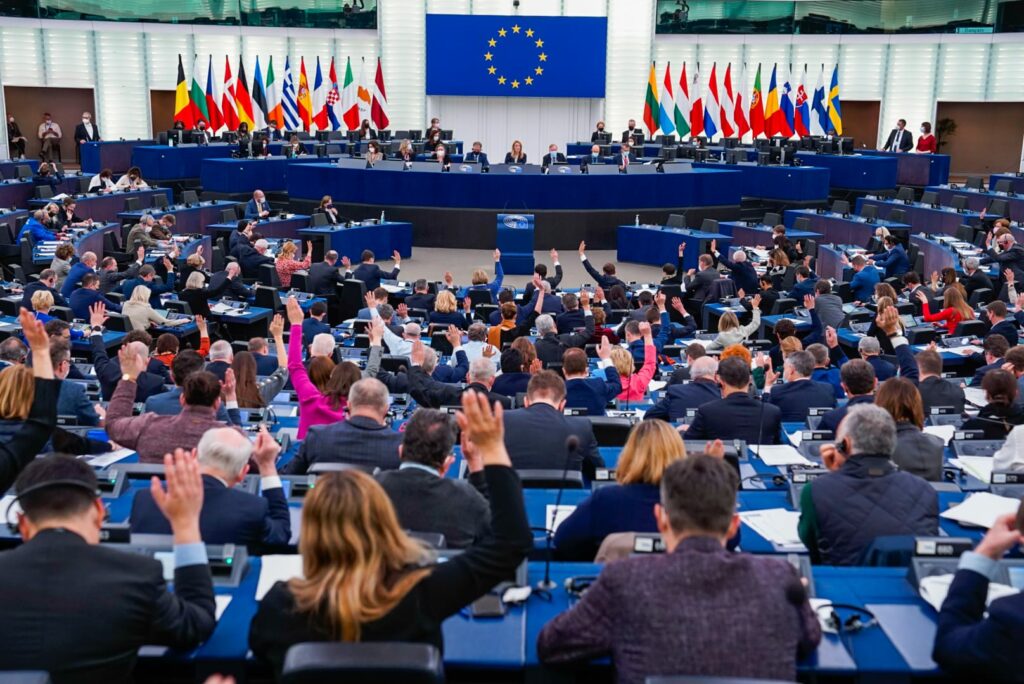 However, "before we get to this solidarity mechanism, there are many lifelines," said Remy. "The solidarity principle only takes effect relatively late in the emergency plan developed in collaboration with the Belgian authorities."
First, operators such as Fluxys have quite a few tools at their disposal, such as setting up swaps (optimise gas flows between operators without this being visible to the market).
"For example, if we were to reach the maximum capacity of our network to Germany and they wanted additional quantities, we could make arrangements with the Netherlands to re-route them using their network," Remy said. "We can also temporarily exchange specific quantities of gas; if Germany has a small shortage, for example, we can give them more gas one day, and they give it back at another time in the future."
5 - Will the Belgian population have to reduce its energy consumption?
While the rising gas prices are an incentive to consume less, and the Federal Government already launched the "I have an impact" campaign to stimulate citizens and companies to reduce their consumption, the FPS is not sure if a "compulsory reduction in consumption" will be necessary.
For that, Federal Energy Minister Tinne Van der Straeten must first trigger the "emergency" phase, which is the last of three warning-level phases.
The first one is the "early warning-level", which is triggered when there is "concrete, serious and reliable information that an event may occur that could significantly affect the state of gas supply and is likely to lead to the triggering of the alert on the emergency-level."
The second phase, the "warning-level," is triggered when there is a "disruption of gas supply or exceptionally high demand for gas", but "the market is still able to cope."
The last "emergency-level" is triggered when "all relevant market-based measures have been implemented without sufficient gas supply to meet the remaining gas demand, so that additional, non-market-based measures have to be put in place, in particular, to ensure the supply of gas to protected customers."
This level still consists of a dozen "steps" ranging from a call to reduce gas consumption over technical load shedding of part of the main network to the interruption of exports.
There are no thresholds to switch between levels – unlike the coronavirus barometer for the monitoring of the pandemic – but the situation is monitored on a daily basis through reports used by Van der Straeten to guide her decisions. Currently, however, the FPS Economy stressed that the "emergency-level" is the maximum alert level, "and Belgium is very far from it."
"If we ever get into the situation where the emergency plan is activated by the competent authorities, a lot of measures will be considered and put in place at a higher level, before they will have an impact at the level of the private, residential customer," said Remy.