May 12-15 provided an occasion for foodies to gather at Streat Fest in Brussels' recently-renovated Tour & Taxis event site. The four-day festival was packed with food stalls, workshops, music and masterclasses, giving a fresh take on the term "street food".
For many, street food means a midnight doner kebab or a trip to one of Belgium's ubiquitous frituurs. But there's so much more to the cuisine than simplicity and speed. The festival organisers were eager to highlight the array of options and enthuse visitors with flavour-packed plates.
"Street food is a lot more than people imagine it to be: it's not just a line of food trucks," Terry Vermandel, one of the event organisers, told The Brussels Times.
Related News
"We gave it a little twist: Streat Fest challenges chefs from Flanders, Wallonia and Brussels to step aside from their classic gourmet dishes, reinvent their cuisine and make some authentic street food."
One of the chefs that took on the challenge is Lhamo Svaluto, owner of the restaurant Mo Mo. The name refers to a Tibetan type of dumpling, not indifferent from those found in dishes all around Asia, such as the Chinese gyoza and dim sum.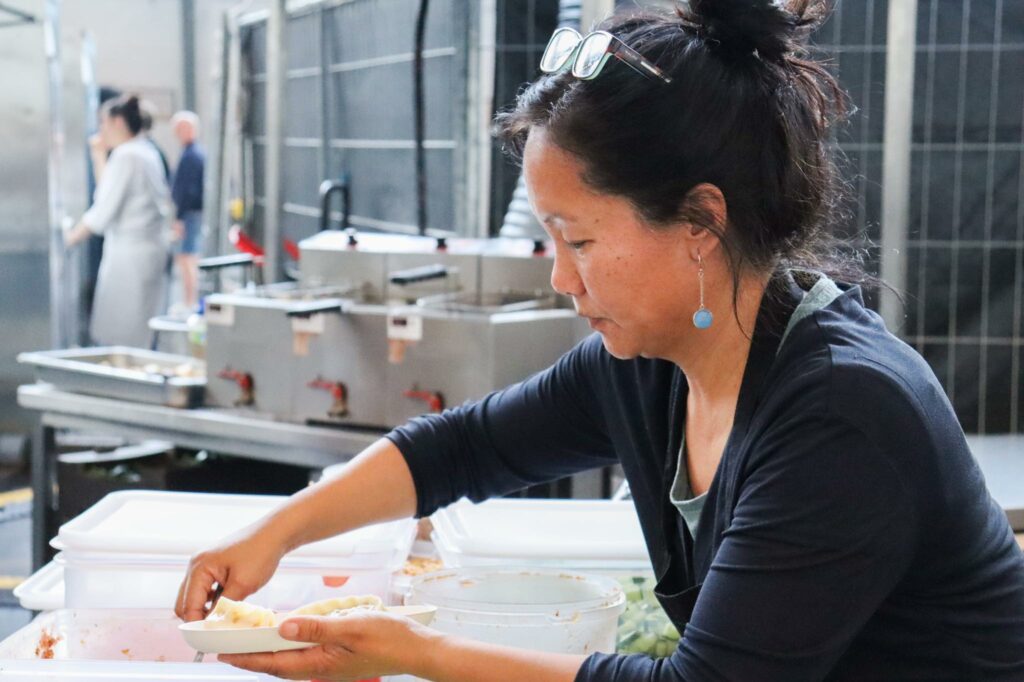 "But Momo is a little big bigger and the dough is a bit thicker. Normally, it's with meat inside, but I make this vegan option instead... I don't have a culinary background and my goal is to rediscover my own culture. Momo is my speciality, and there is no better way for people to learn about the Tibetan culture than through the kitchen."
Smash the burger
Though the festival was the first foray of some restaurants into street food, others were old hands. Smash brings the American phenomenon "Smash burgers" to Belgium, where beef gets smashed onto the griddle and pressed into a thin patty so the burger maintains its flavour and juiciness.
Smash offers three different burgers: a Classic American beef burger with cheddar, a veggie version and the "Special smash burger", which contains a special red sauce and red onions.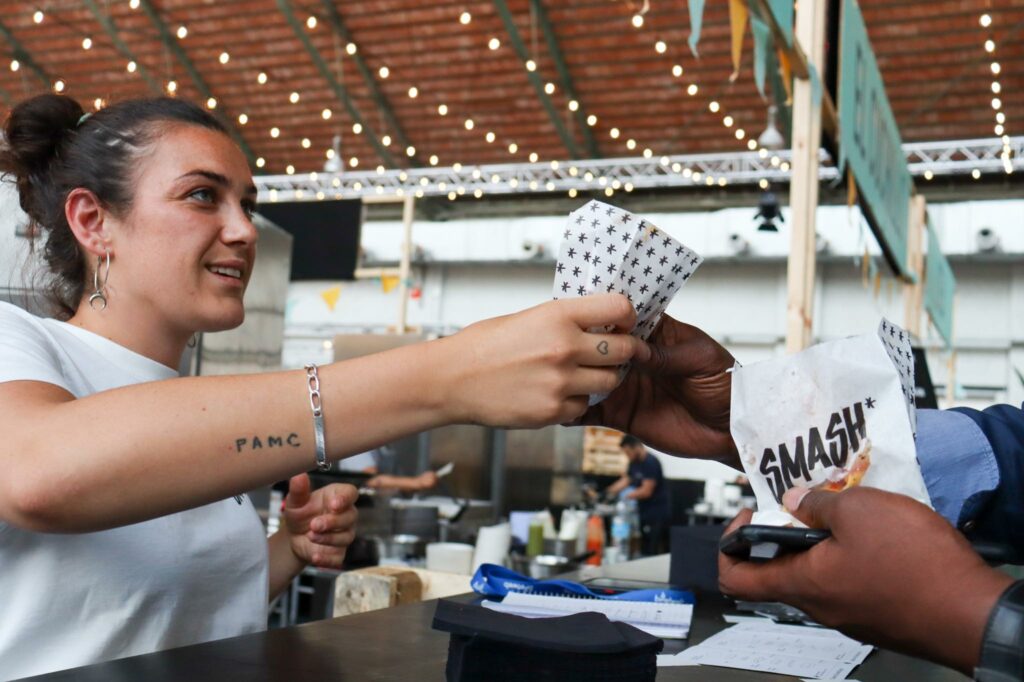 "To us, street food is made with simple ingredients and is easy to eat while you're walking down the street," says Chris, owner of Smash. "We take street food to another level with a focus on local ingredients: we use organic beef, sauces are homemade and the buns are made with spelt wheat that grows not far from Brussels."
Workshops
For visitors who wanted to try their hand at preparing Asian food after tasting Lhamo's Tibetan speciality, a workshop to learn the art of making Vietnamese spring rolls was overseen by chefs Sébastien Hayot and Marion Diagre. The professionals gave step-by-step instructions, guiding participants through the process of fine-cutting, mixing and rolling up the rice sheets.
And workshops weren't restricted to spring rolls: visitors could also receive instruction for dishes from all corners of the world. Recipes varied from typical southern Italian classics such as Mozzarella in Carozza to typical Asian snacks found in food stalls in Japan or Thailand. After a couple of hours of learning how to cook these dishes, participants are ready to take this new knowledge to their own kitchens.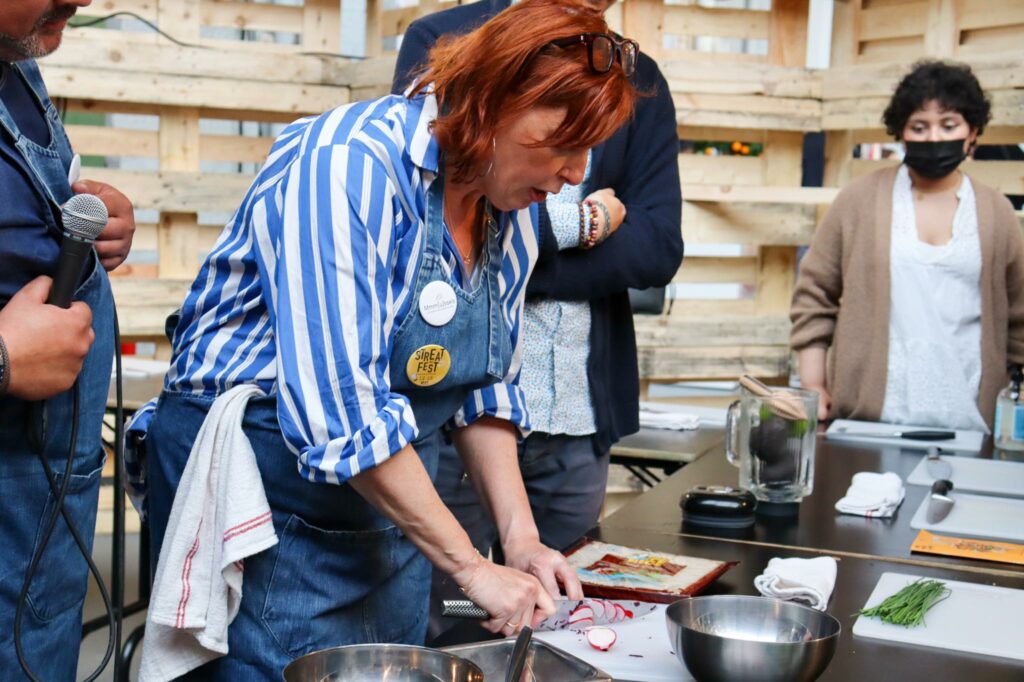 Become a street artist
To complete the "street culture experience", Streat Fest gave visitors the opportunity to become street artists by learning how to use graffiti, an art style that is also known as street art.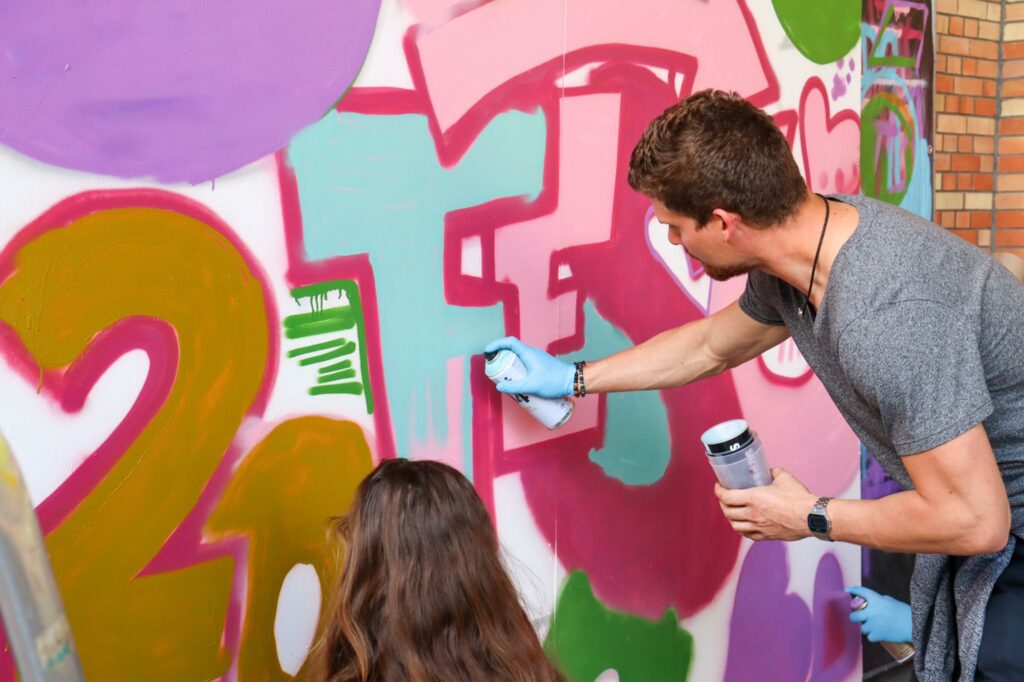 "The closer to the wall, the thinner the line becomes, don't hold it in one place for too long or will it drip, and of course: don't forget to shake the can before you start," are some of the tips participants received.
Streat Fest market
Once visitors had learned how to prepare their own street food at home, Maurice & Gaston (the ceramics business of Camille Petteau, named after her cat and rabbit motifs) were on hand to provide the ideal serving solutions.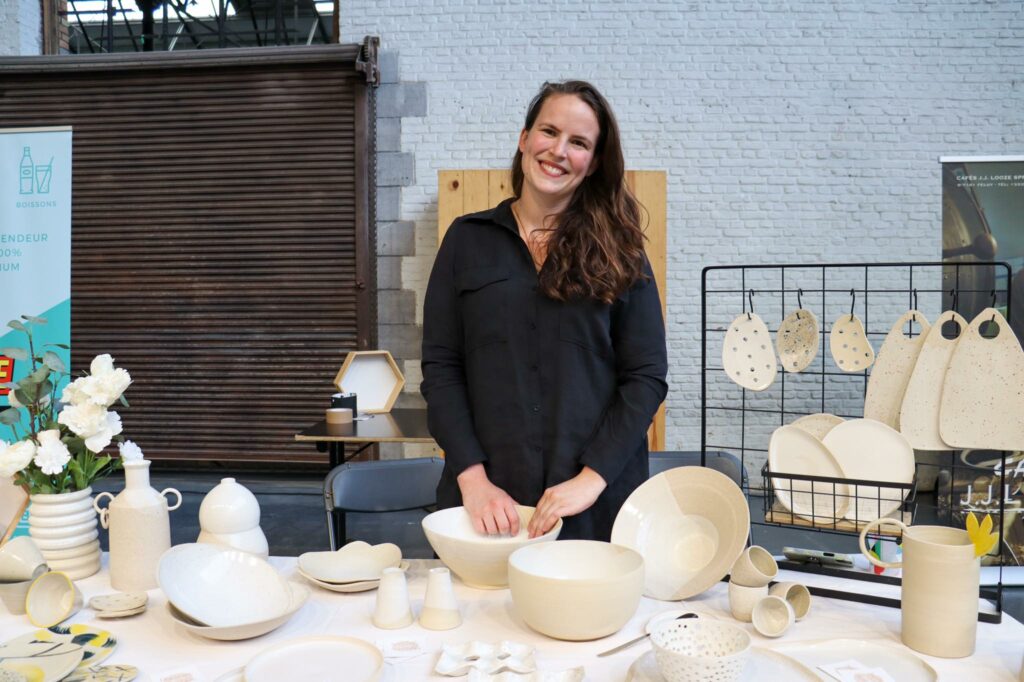 At the Streat market, numerous ethical and handmade products were on sale. Camille explains: "I mostly work with restaurants that want some custom plates but my pieces also belong on family kitchen tables."
Camille will also give workshops for those who want to learn the basics of pottery: "Classes will start mid-June in Nijvel, about half an hour away from Tour & Taxis."
For the debut edition, Streat Fest welcomed 9,000 visitors in four days. Vermandel is already hinting at a second edition: "We want to create a real rendezvous that returns every year. No dates are booked yet, but we are looking forward to organising Streat Fest 2.0 around the same time next year."