On Monday 16 May, works begin the Trône tunnel on the Brussels ring road as part of the ongoing renovation of the region's tunnels and road surfaces; these are expected to cause further traffic disruptions during peak hours.
Together with the Van Praet tunnel (where works started last Monday), the Trône tunnel renovations are expected to have the biggest impact on increased traffic jams.
Until autumn, the tunnel's shaft in the direction of Koekelberg/Basilica and Rue Belliard will be completely closed off, meaning all cars will be forced into one lane in both directions through the tunnel passage in the direction of Midi/Zuid, which will be adapted for this purpose.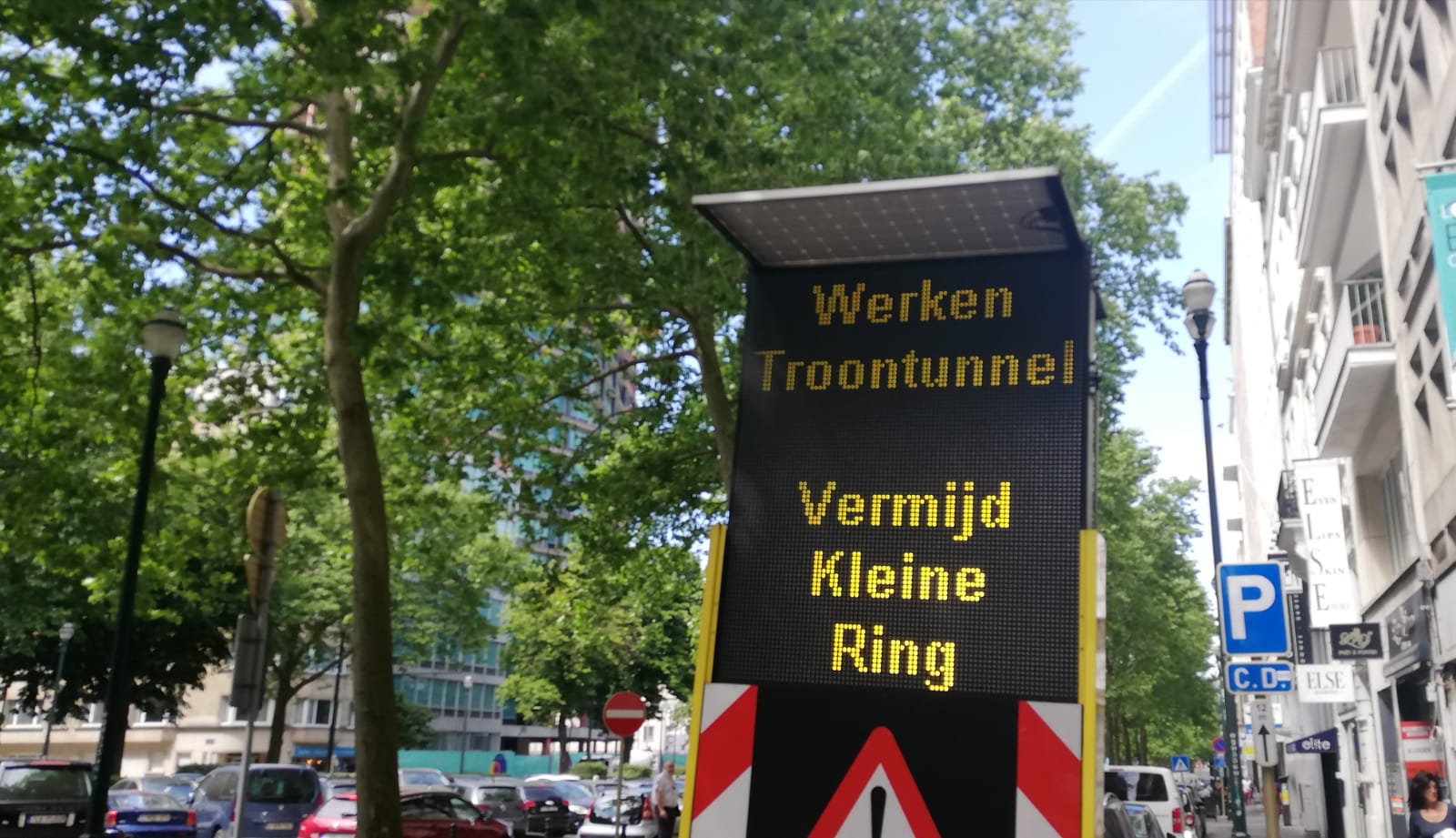 To mitigate the bottlenecks ahead of the Trône tunnel, traffic in the nearby Porte de Namur and the Arts-Loi tunnels will also be reduced to one lane.
⚠️👷 #TunnelBru Op 16 mei start de renovatie van de #Troontunnel, met een aantal belangrijke verkeersmaatregelen tot gevolg.

ℹ️ Lees er alles over op https://t.co/Ems90UqLdi — Verkeersinfo Brussel Mobiliteit (@MobirisNL) May 10, 2022
Tweet translation: "On 16 May, renovations will start on the Trône tunnel with a few important traffic changes as a result of this."
This means motorists travelling from Louise to Arts-Loi or Rue Belliard will have to drive above ground from the Porte de Namur tunnel. Drivers from Madou to Porte de Namur will have to drive above ground from Arts-Loi.
Related News