With summer fast approaching and many people wanting to get out of the country after two years of Covid-19 restrictions and uncertainty, travellers living across Belgium and even in the Netherlands will soon be able to more easily reach Brussels Airport.
From 23 June, those living in 11 cities in Belgium and abroad, such as Lille, Ghent, Bruges, Namur, Breda, Eindhoven and Maastricht, will be able to count on a shuttle bus to take them to the airport.
The private bus company that already organises transport to Brussels Charleroi airport from Brussels Midi/Zuid station, Flibco, will be offering the rides between Flemish, Walloon and Dutch cities and the international airport in Zaventem.
Buses are expected to depart every 1.5 hours between 04:00 and just before midnight, providing passengers with a larger timeframe than regular buses and trains to get to the airport.
That is, if their flight will even still leave.
This week, Brussels Airlines announced that it was scrapping 148 flights to and from European destinations this summer, in a move to placate employees who threatened a three-day strike during its busiest period. Not much later, Lufthansa, Swiss and Eurowings also announced that they were cancelling over 1,000 flights in July due to staff shortages.
"The entire aviation industry, especially in Europe, is currently suffering from bottlenecks and staff shortages. This affects airports, ground handling services, air traffic control, and also airlines," the company said.
So, will you be flying anywhere this summer? And are you taking the bus to the airport? Let @Maajtee know.
Belgium in Brief is a free daily roundup of the top stories to get you through your lunch break conversations. To receive it straight to your inbox every day, sign up below:
In light of skyrocketing inflation rates which are not expected to go down any time soon, the European Central Bank (ECB) announced that it will increase key interest rates for the first time since 2011. Read more.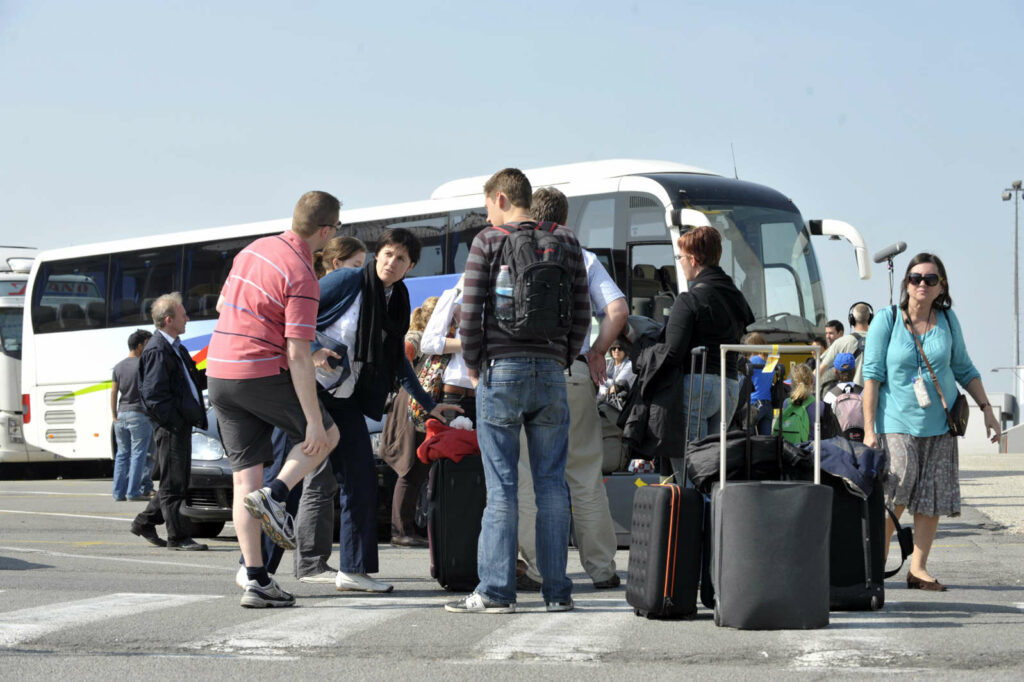 From 23 June, travellers living in Ghent, Leuven and Bruges, as well as various cities in the Netherlands, will easily be able to make their way to Brussels Airport by bus. Read more.
German airline Lufthansa and its low-cost subsidiary Eurowings are scrapping over 1,000 flights in the busy vacation month of July due to staff shortages. Read more.
Over 1,000 instances of gender-related discrimination were reported to the Institute for Equality of Women and Men (IEFH) last year – 16% more than the year before. Read more.
A bill proposed by the Flemish and Francophone greens (Groen and Ecolo) aims to set general rules for declassifying secret government documents, they announced in a press release on Friday. Read more.
The end of the E411 motorway at the Herrmann-Debroux viaduct, a key entrance to Brussels, will be closed off this weekend in the direction of the city due to road works, which are expected to cause "major disruption." Read more.
A strange row of eight houses is hidden behind the Sint-Gertrudiskerk in the university town of Leuven. Read more.