Just last year, coal was public enemy number one amongst European policymakers and energy experts. Generally viewed as one of the dirtiest fuel sources, when burned, coal produces elevated levels of particulate matter, as well as large amounts of carbon dioxide (CO2).
Under commitments set out in the Paris Climate Agreement, the EU had defined a series of measures to transition away from coal-fired power stations. According to a 2017 Bruegel report, coal accounted for 24% of the EU's electricity production but generated 76% of the electricity sector's CO2 emissions.
Polluting and inefficient, it seemed all but given that coal-fired power would be consigned to the past. That is, until uncertainty over Russia's invasion of Ukraine sent energy markets into freefall, pushing electricity prices over the €200 per megawatt hour threshold.
Since then, European electricity markets have been extremely volatile. As part of the EU's green transition, many countries focused on generating electricity from natural gas, which burns more cleanly than coal. Unfortunately, following Russia's invasion of Ukraine, natural gas prices reached new highs, hitting €133 per MwH on 23 June, making many gas-fired plants uneconomical.
Nuclear energy represents around 25% of the EU's total electricity production but has fallen out of favour in some countries, especially Belgium. Renewables account for around 22%, but can't currently meet the demand for electricity. As such, Europe finds itself in an awkward situation.
Dirty but dependable
It is now increasingly likely that coal will make up the shortfall until renewable energy and alternate sources of natural gas can be found. On 19 June, the German Minister for the Economy Robert Habeck announced that Germany would once again fire up its coal power plants in order to reduce gas consumption and reliance on Russia.
The minister described the move as "bitter but essential." Habeck also said that the plans were temporary and part of a "transitional period." Yet it is at odds with Germany's energy transition strategy, which had aimed to phase out all coal energy by 2030.
This decision, explains Andrii Ursta, energy expert at Ukrainian energy think-tank DiXi Group, is a "consequence of Russian gas supply blackmail."
Far from an exception from the rule, Germany is now one of many countries planning to bolster energy production with coal. Since the end of last year, many nations quietly began exploring the possibility of returning to coal. On 26 June, the French Ministry of Energy Transition announced that it would relaunch the Saint-Avold coal-fired power plant for the winter period, despite previous plans to close the site.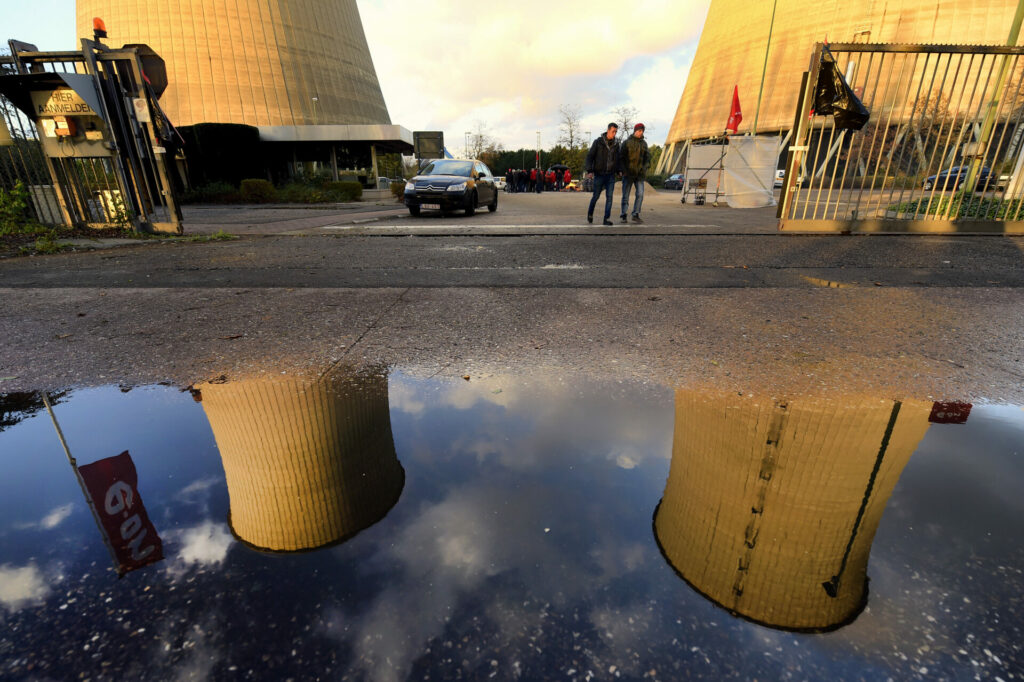 In the United Kingdom, previously inactive coal-fired power plants were switched back on in September last year due to rising energy prices. At the end of May, the government stated that it would likely delay the closure of several coal-fire plants to ensure electricity supply during the winter months.
On 20 June, Dutch authorities lifted restrictions on coal-fired power generation due to pressures in the energy market caused by Russia's invasion of Ukraine. Previously, coal-fired plants had been capped at 35% operating capacity.
Coal plants are now being restarted all across Europe. Italy, Poland, Austria, Bulgaria, and other nations have either announced plans to resume burning coal or have already begun to do so.
"Coal opens the possibility for stockpiling more gas for the next winter," Ursta noted. "This is essential for the stable passage of the winter heating season, especially for countries where the district heating sector is more dependent on gas, like in Germany."
Far from ideal
Unfortunately for Europe, coal is convenient, but still not cheap. Following Russia's invasion of Ukraine, and the inclusion of Russian coal exports in the EU's fifth package of economic sanctions against Russia, the price of coal rose to new heights, peaking at €441.6 per MwH on the Rotterdam Coal Futures market on 8 March.
Before the war, Russia exported around 177 million tonnes of coal by sea to the EU and China. Russia is the third-largest exporter of coal in the world after Australia and Indonesia. The DiXi Group expert notes that Russian coal accounted for 70% of EU supply before the war.
The benefit of coal, however, is its transportability and the fact that many countries have the capacity to quickly relaunch coal-fired plants. Furthermore, many countries mine their own coal, reducing the total amount of imports needed to produce power.
Sadly, coal alone will not be alone to solve the incoming energy emergency in Europe: "In some countries, it may make up for their power generation – in Poland, for instance. But for the Netherlands, where the share of gas power generation is much higher, coal would not solve the deficit to its full extent," Ursta explained.
Going back on climate targets
Environmental concerns have taken a back seat in the increasingly bitter energy war between Europe and Russia. While it is currently more efficient than using gas, coal is still twice as polluting and will undo progress made on Europe's climate goals, which aim for 55% net emissions reductions by 2030.
European Commission president Ursula von der Leyen has warned EU Member States not to fall back to using fossil fuels to plug the gap left by Russian natural gas. "We have to make sure we use this crisis to move forward and not regress to the dirty fossil fuels," she said on 20 June.
Related News
Yet Member States are doing just that. The price of EU Carbon Permits has risen significantly, partly due to the heightened carbon emissions caused by burning coal. On 27 June, EU polluters had to pay €84.66 per tonne of CO2.
In the long-run, Ursta says, coal will not be sustainable. Only a rapid roll-out of renewables and green technologies, he says, will fully wean Europe off Russian energy without compromising climate goals.