The Mogu Mogu phenomenon is hard to ignore these days. This drink, which is all the rage among teenagers, entices with its atypical taste experience. In addition to being a liquid refreshment, the drink can be crunched thanks to a very specific ingredient: coconut nata, a kind of jelly created by the fermentation of coconut water.
The word "Mogu" means to chew in Japanese, so when drinking your Mogu Mogu, you will soon see where it gets its name from. Gelatinous cubes will be floating in your bottle. Don't panic — or complain — this is its hook. You have to bite these cubes to multiply the flavours of this particular beverage.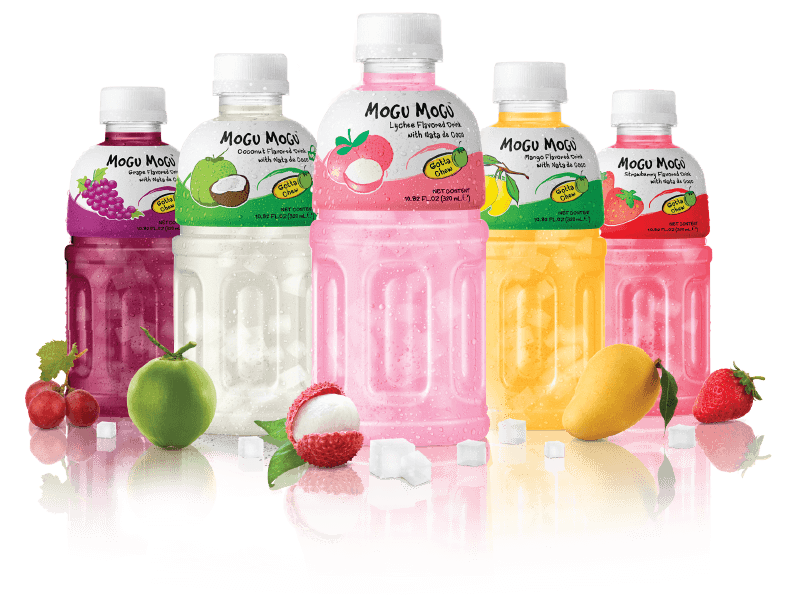 This exotic drink may not be new, but its unusual gimmick has seduced thousands of young people, and young Belgians are not immune to its strange charms.
On Tik Tok, the trend is raging. Moreover, the latest challenge for young people is to film themselves tasting the different flavours of this drink and give a score out of 10. Among those tastes available are lychee, mango, melon, raspberry or pina colada, but the one that seems to be a unanimous hit is the blueberry version.
Related News
Mogu Mogu is flying off the supermarket shelves across Europe with orders going through the roof. Demand is particularly high in Portugal and Belgium.
With the wind in its sails, Mogu Mogu could dethrone another drink with an added chewiness that has been particularly popular in Belgium during the last few summers: Bubble Tea, a drink with tapioca pearls that can also be chewed in the same way as nata de coco.
Straight from Taiwan, Bubble Tea has been met with such success that it is now available everywhere. Most often, cold-brewed iced tea is combined with ice cubes, syrup and the famous tapioca pearls, but Bubble Tea can also be served hot. Classic tea is then replaced by hot milk tea.
In short, whether you are more Mogu Mogu or Bubble Tea, one thing is certain: these summer drinks with a little extra will soon be challenging the more traditional sodas on the market.