Moving from Brussels to Flanders has never been as popular as last year, as skyrocketing property prices and the effects of the pandemic have driven people away from the capital region to the outskirts.
Last year, a total of 68,940 moves took place between Belgium's regions — the highest since 2009 — with a record number of 23,980 Brussels residents moving to Flanders from Brussels, according to a report from the Confederation of Real Estate Professions, CIB Flanders, based on FPS Home Affairs data.
"Never before have so many Brussels residents moved to Flanders as in 2021," the group said. "The urban exodus after the pandemic and the increased demand for houses with a garden or terrace are the main explanations for a large number of moves."
Apart from during the pandemic-driven year 2020, the number of Brussels residents moving to and settling in Flanders has been increasing systematically for the past decade, according to CIB. Following this logical slump in the exodus, a massive catch-up was made last year.
Gardens and terraces migration to Flanders
CIB Flanders explained that the shift in housing preferences of potential buyers during the health crisis, which saw the demand in houses with gardens and flats with terraces rise, is the most important explanation for this mass exodus.
"In this quest, buyers are increasingly leaving the city and seeking refuge in homes in rural areas," Kristophe Thijs, Communication Director at CIB Flanders, stated. People from Brussels sometimes bid well above the asking price to get this type of property.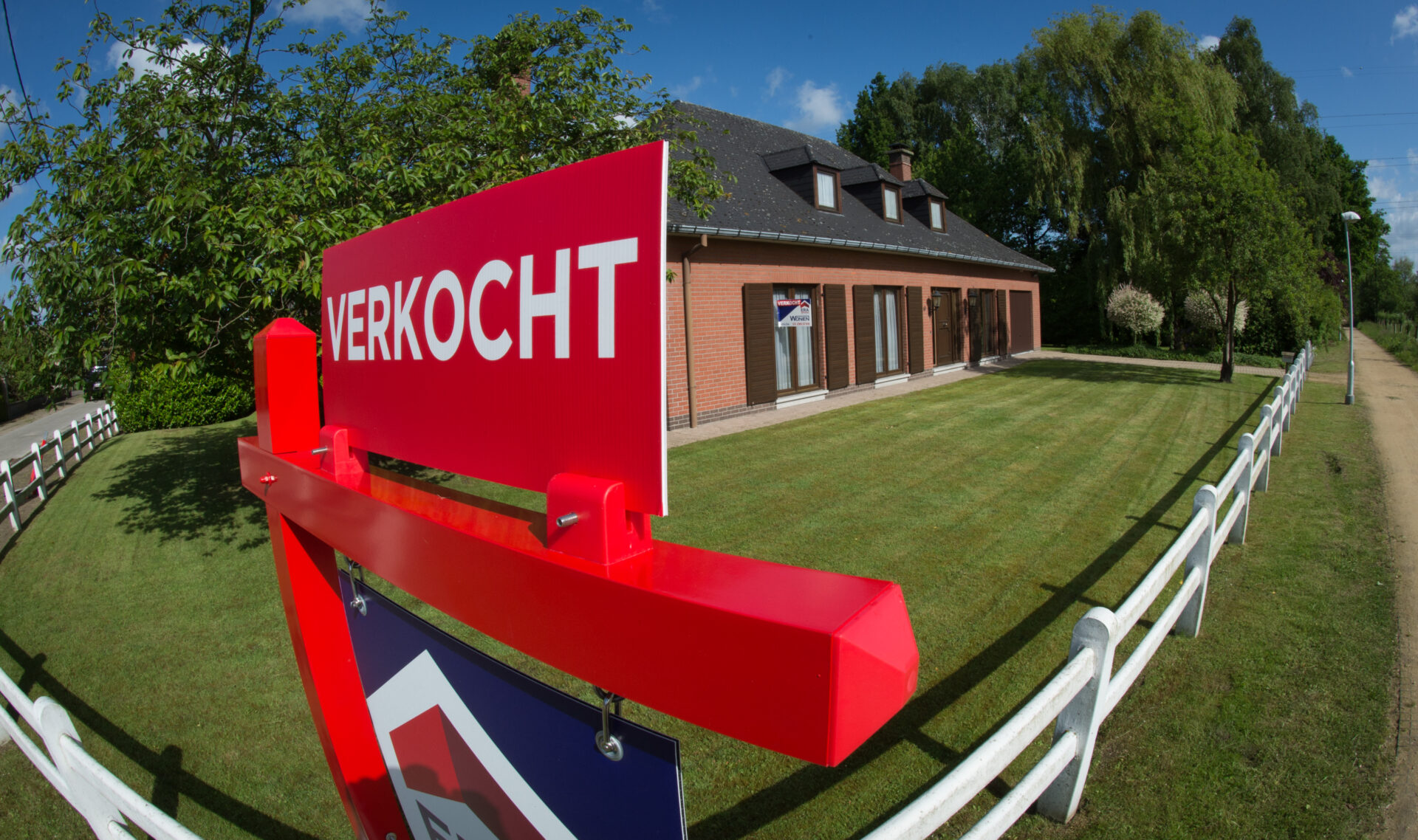 This trend has continued in the first five months of this year, as almost 10,000 Brussels residents have already moved to Flanders.
Including the number of moves from Wallonia to Flanders, more than 32,000 people moved to the region from other places in Belgium, while just 16,000 Flemish people moved away. In 2021, just 8,551 people from Flanders chose Brussels as their new place of residence.
The Dutch-speaking region has clearly become more popular in recent years, as in 2021, there were 16,000 new Brussels and Walloon residents is than the number of Flemish people who left, up from 6,500 in 2009.
Property prices scaring people off
Overall, property prices are on the rise, but nowhere in Belgium are they skyrocketing as much as in the capital region, with houses costing €495,000 or €1,225,000 and the price of an apartment €249,000.
Especially people living in the more expensive communes of Brussels, such as Woluwe, Auderghem, Watermael-Boitsfort, are seeking refuge in the Flemish outskirts (Tervuren, Hoeilaar, Sterrebeek, Kraainem), where they get much more value for money, while still being well-connected to Brussels.
The same goes for properties that are being rented, as this too is much cheaper in the suburbs than in the capital, and allows people to get more value for their money.
Related News
The capital region also levies the highest registration fees of all regions in Belgium, which is also playing a big role in this mass exodus: In Flanders, people buying a property pay 3% registration duties, while in Brussels, this is as high as 12.5%.
Making Brussels more attractive?
The region tries to compensates for this by lifting the tax on the first €175,000 of the house price. From 2023, this will be increased to the first €200,000.
"A positive evolution, but the question is whether that will slow down the Brussels exodus," Thijs stated, referring to the influential role played by the changing housing preferences.
The Brussels Government is working on new legislation that could limit rents, the so-called rent control, however, according to Thijs, this is a poisoned chalice.
"If fewer people rent out property in Brussels because of this cap, this will only perpetuate the shortage of rental housing in Brussels."