As 60% of land in the European Union and the United Kingdom is currently under either drought warnings or alerts, Flanders has issued a code red for wildfire risk across the entire Region – meaning there is an "acute high danger" of fire.
Yesterday, the Antwerp fire brigade already called on people to postpone any planned barbecues and campfires to prevent fires, but Flanders has now also upped its risk code to the highest level.
The Region is currently "extremely dry," said the Royal Meteorological Institute (RMI), which is predicting persistently hot temperatures around 35°C in the coming days, and therefore decided to raise the risk code to red from Thursday morning.
"The past summers are undoubtedly in everyone's memory: the drought prevailed at times. Today, too, we are in the middle of a very dry period," said Flemish Nature Minister Zuhal Demir.
However, Belgium is not taking additional measures to tackle the drought for the time being.
This is in stark contrast to other countries in the EU, such as France (where some municipalities have imposed a daily limit for water consumption), Italy (where large parts of the country are rationing water) and Spain (where a ban on watering gardens and washing cars was introduced).
What should Belgium do to combat the drought? Let @Maatjee know.
Belgium in Brief is a free daily roundup of the top stories to get you through your lunch break conversations. To receive it straight to your inbox every day, sign up below:
From tomorrow (Thursday 11 August), the risk code for wildfires will go from orange to red – the highest possible risk code – for all of Flanders due to the ongoing drought and heatwave, announced the Agency for Nature and Forest. Read more.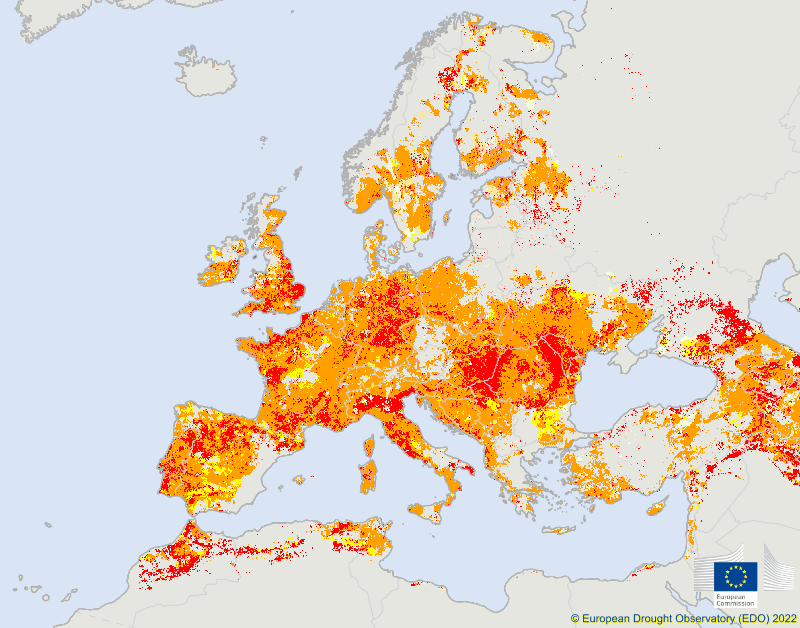 Of all land in the European Union and the United Kingdom, 60% is under either drought warnings or alerts, according to the European Drought Observatory. In addition, Europe is bracing for another heatwave. Read more.
After a two-year hiatus, the famous Flower Carpet will return to the cobblestones of the Grand-Place in Brussels this weekend. To celebrate its 50th anniversary, the carpet this year will be a nod to the very first design from 1971. Read more.
Young people continue to flock to the property market as they are looking to get ahead of rising mortgage rates, which has resulted in people in their twenties accounting for approximately one in three of all home purchases in the country. Read more.
The annual "Death March" (in Dutch 'Dodentocht'), which normally sees people walk 100km through rough and forested terrain will be shortened this year due to the sweltering summer heat for the first time in its history. Read more.
Belgium has mostly liberal views of the LGBTQ+ community, but there is still work to be done, as people in Flanders find it harder to see two men walking hand in hand than two women. Read more.
When the owners of trendy Bodo restaurant took over Ghent's oldest cafe (dating back to 1639), locals were worried that the place might change. Read more.