The ninth round of the FIA World Rally Championship is underway in Ypres, Belgium's second appearance on the rally calendar this year. A total of 88 teams have registered for the WRC round, with a further 30 rally teams signing up for the national competition.
The first day of the rally will cut through the scenic Flemish countryside and Ypres' market square, known to be a taxing and compact route. The 7.34 kilometre race started today at 16:00 from the town centre.
The Belgian rally circuit is composed of fast, narrow, and twisty asphalt country roads lined with drainage ditches. The Ypres Rally only joined the WRC last year as a replacement for the Northern Irish rally, which was cancelled due to a lack of funding. The Ypres Rally is typically dominated by local drivers.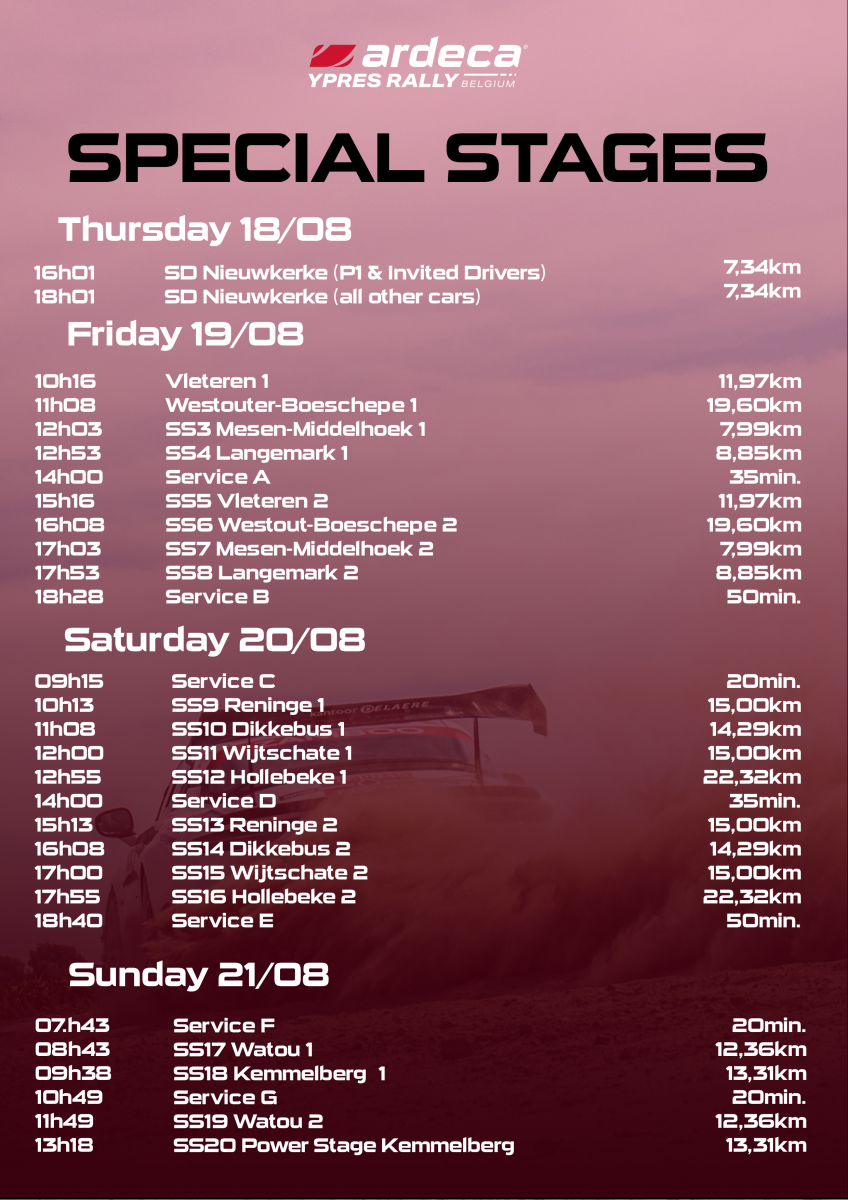 On 19 August, competing teams will complete four stages around Ypres, speeding past monuments such as Ypres' Grote Markt and the Menin Gate war memorial. The stages takes crews south from Westouter to Boeschepe, then on to Mesen and Middelhoek, then on towards Langemark, Belgium's smallest city, for a cobblestone dash through the streets.
Related News
Leading the table in the WRC is Toyota's Kalle Rovanpera, who has a commanding 94-point lead over his rival, Estonian driver Ott Tänak. To keep his position, he will need to win the Belgian rally, but will still face contention from Tänak and rally favourite, Belgian Thierry Neuville.
Tickets for the rally are still available on the organiser's website, and range between €25-€250. Being a spectator at rally racing events can be dangerous and attendees are advised to follow all the rules posted by the organiser.