Last Monday, over 400 websites in Belgium were nominated as the ugliest website in the country in the Ugly Belgian Websites competition. Perhaps the most striking candidate among the entries is the website of the Belgian Official Gazette.
Hannes Coudenys, who previously made a name as the driving force behind the Ugly Belgian Houses Instagram account, is now part of the five-member jury that will decide which of the nominated websites is the ugliest. The "winner" will then be awarded a complete makeover.
"I don't want to make it a mission to go after everything and anything ugly," Coudenys told De Morgen. "It is all very subjective. I even fell in love with those ugly houses by talking to the residents, who all turned out to be very nice people."
Similar discussions will also take place for the websites, both with the other jury members and with the website owners. What makes a website ugly is different for everyone, he added. "For me, having too many sponsors on the site is a no-go. I am also very sensitive to fonts. Comic Sans is such a well-known example, but there are much uglier fonts out there, and they mainly hinder readability."
Related News
What is important, however, is that people exit websites faster if they are ugly, which does not benefit the operators of the site. On top of that, Coudenys also looks at the practical side, such as what the site looks like on a smartphone, for example.
"Many of these websites are stuck in time: you do not see any evolution in them. A lot of money was once invested in them, and it is complicated to continue to maintain it," he said. "You notice that a small self-employed person or a hobby club, for example, has once put a lot of effort in, but then no longer invests in it."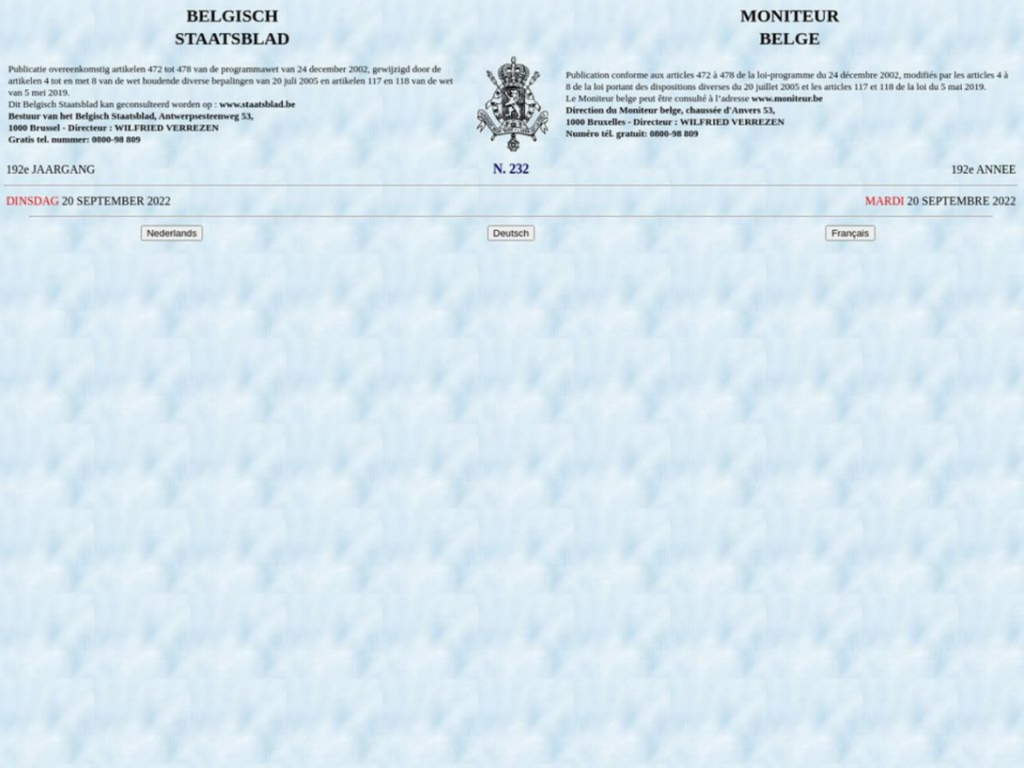 Some websites, however, were not set up by small independents or local clubs, and are assumed to be handled more professionally, Coudenys stressed, referring to the website of the Walloon government and even the Belgian Official Gazette. "I personally find the website of the Official Gazette very annoying. It is also absolutely not user-friendly."
Coudenys hopes to collect more than a thousand 'bad practices' by the end. In the end, the 'winner' of the competition will be given a complete makeover by IT company Combell. For the other nominated websites, it might be a wake-up call, he said.
You can nominate ugly websites until 9 October, via www.uglybelgianwebsites.be.