The European Union is facing a potential backlash from environmental groups after a recent study found that the bloc's coal consumption has significantly increased over the past year, while global consumption of the highly polluting fossil fuel has declined.
According to a recently published report by Bruegel, a Brussels-based energy think tank, the bloc's increase in coal consumption over the first six months of this year increased by 10% compared to the same period last year. Global coal consumption decreased by 0.5% over the same interval.
Remarkably, the EU's 38.27 Terawatt hour (TWh) increase in coal consumption exceeds the rise in renewable energy sources within the region, including solar (35.15 TWh) and wind (31.49 TWh) energy. Severe summer droughts – largely driven by human-induced global warming – also led to an enormous (63.06 TWh) decrease in hydropower consumption over the same period.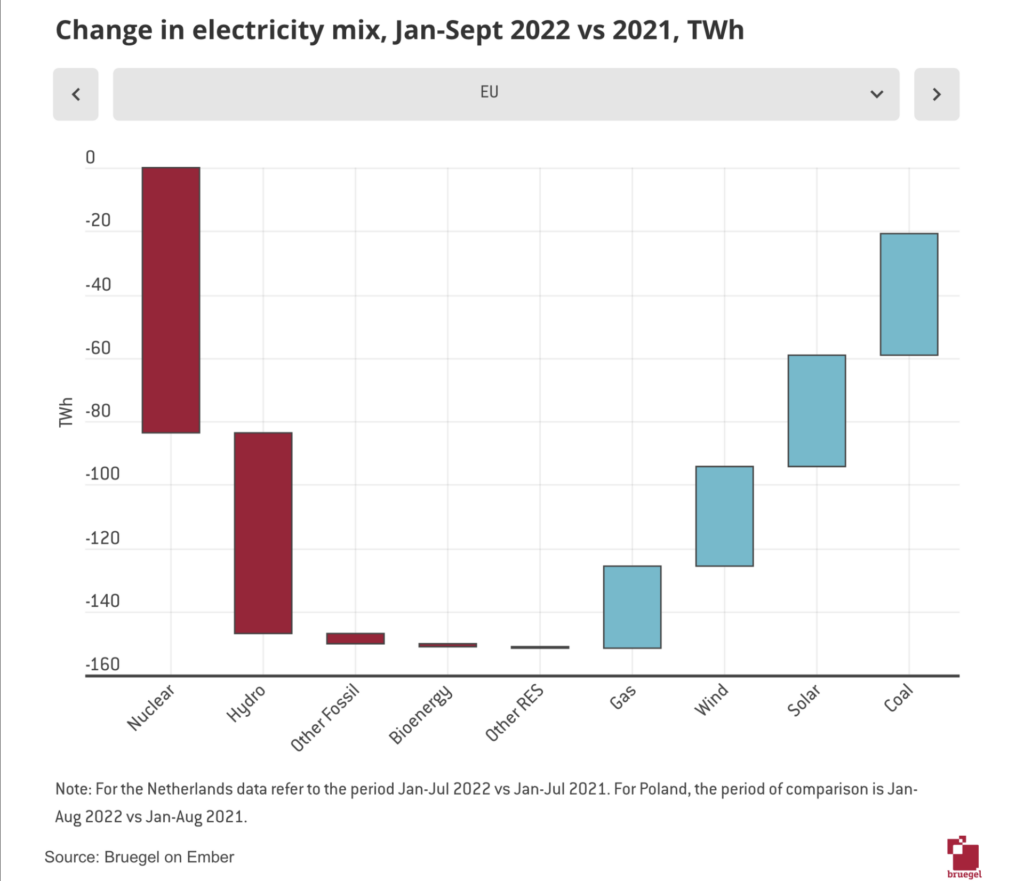 Furthermore, the last year has seen a marked increase (25.64 TWh) in the EU's use of natural gas. This only brought about a slight decrease (3.21 TWh) in the bloc's consumption of other fossil fuels.
Germany was the Member State that most contributed to the EU's increase in coal consumption, expanding its consumption by 20.12 TWh in just six months, going in the complete opposite direction to EU climate commitments. Italy (with a 6 TWh increase) and Spain (3.21 TWh) also played considerable roles in contributing to the overall increase.
Belgium was the first European country to close all of its coal plants and therefore didn't play any part in the increase of coal.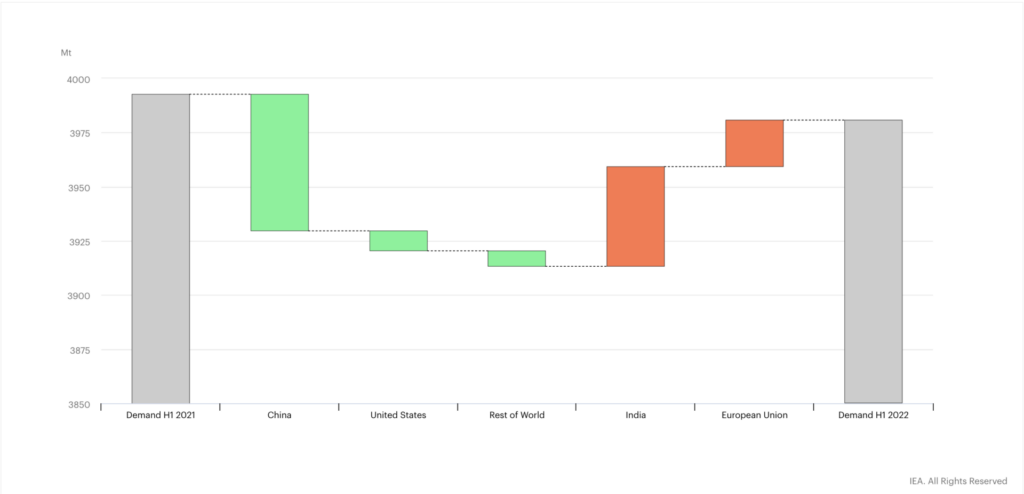 Beyond the EU, the situation seems a little more optimistic. India – the world's second-largest consumer of coal – was the only other major region in which coal consumption increased over this period. In both the United States and China (the world's third and first largest coal consumers respectively) successfully decreased their coal consumption.
Related News
The EU's increase in coal consumption is particularly ironic, given that the bloc has previously impressed on major polluters the need to take urgent steps to tackle climate change. Indeed, in an unprecedented reversal of roles, China recently urged European leaders to take "positive action" to address human-induced global warming.
The EU argues that its increase in coal consumption is only a temporary measure to help Member States survive the coming winter as the bloc attempts to wean itself off Russian energy. The International Energy Agency, however, expects the bloc's demand for coal to decline a mere 1% in 2023 compared to 2022.