Switzerland has blocked Germany from sending its Swiss-made ammunition to Ukraine on Wednesday. The ammunition was destined to equip Ukrainian anti-air defence vehicles which Germany is planning to deliver to Kyiv.
Ukrainian authorities have stated that they are in desperate need of anti-air equipment, especially in light of drone and rocket attacks against Ukrainian energy infrastructure.
"There is still no reason to respond favourably to Germany's request to send Swiss war material to Ukraine," said Guy Parmelin, Swiss Minister of Economy in a letter to German Defence Minister, Christine Lambrecht. The Swiss official cited Switzerland's neutrality and legislation on the deliveries of war materials in its official refusal.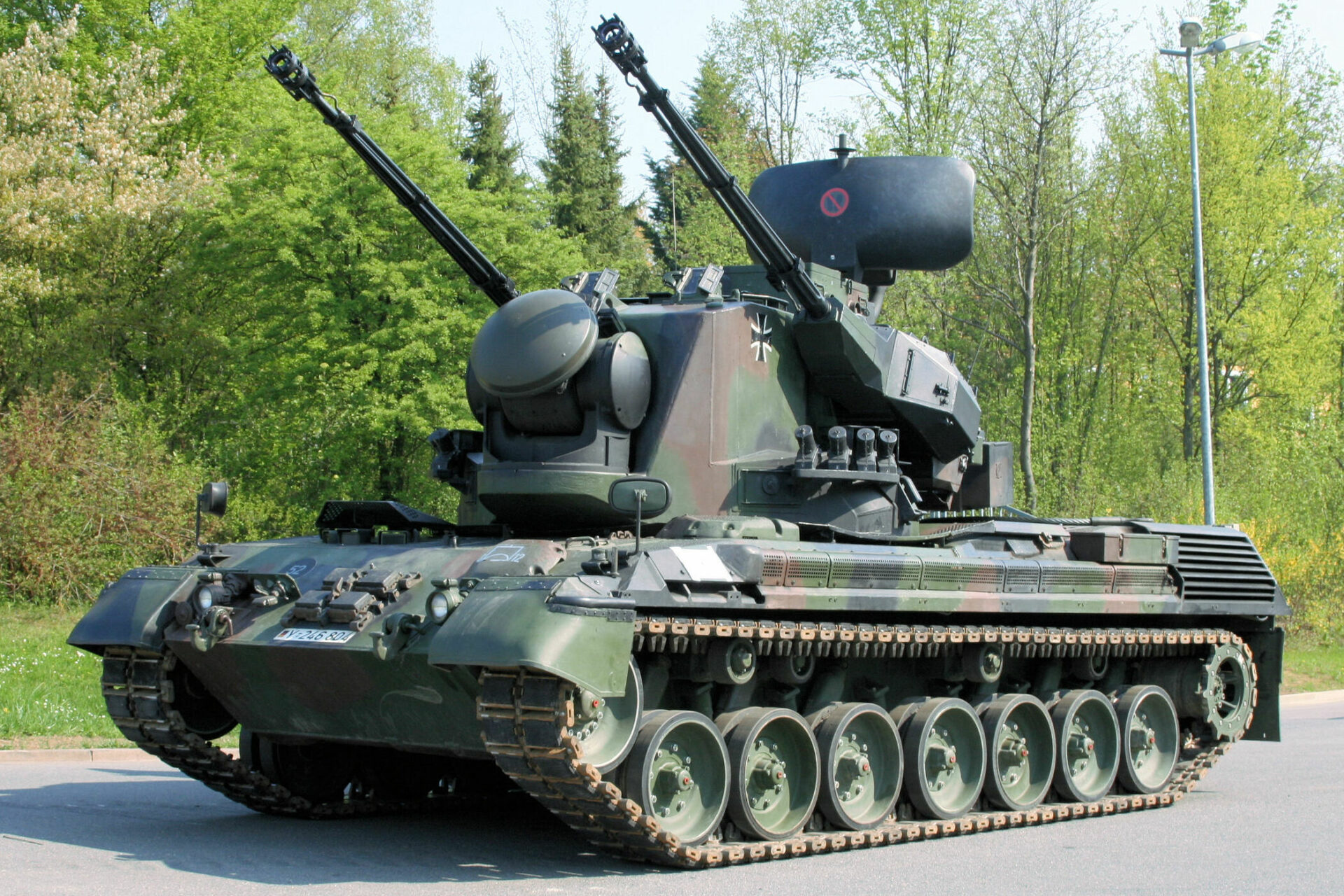 Switzerland has specifically prevented the delivery of 12,400 35 millimetre rounds intended for the German Gepard twin-cannon anti-aircraft tracked defence system, which Ukraine has requested to help shoot down enemy cruise missiles and kamikaze drones.
"The equal treatment coming from the law of neutrality does not allow Switzerland to approve a request for the transmission of war material or Swiss origin to Ukraine as long as this country is involved in an international armed conflict," the minister underlined in a press release.
Double standards?
This has not stopped Swiss weaponry and ammunition from appearing in war zones across the world in the past.
While Switzerland bans the sale of arms to countries in conflict, as well as preventing countries from selling Swiss equipment to third parties, a joint investigation by various Swiss public broadcasters, NZZ am Sonntag, and NGO Lighthouse Reports has demonstrated that Swiss weaponry is still being actively used in war zones in Afghanistan and Yemen, even against civilians.
Swiss-made military aircraft have ended up in Afghanistan, and later in the hands of the Taliban. Swiss Sig Sauer 551 assault rifles are being used by Saudi Arabian forces against Houthi rebels in Yemen; and in 2021 the Swiss parliament rejected a total ban on arms sales to Saudi Arabia.
"Swiss legislation suffers from a double hypocrisy," Swiss politician Baptiste Hurni told RTS in February. "Saudi Arabia wasn't considered a war zone, although we knew it was extremely unstable… The second hypocrisy is what I call the 'baseball bat syndrome'. If you sell ten baseball bats to a criminal group, do you know if they are going to play baseball with them?"
Related News
Some accuse Switzerland of merely turning a blind eye to shipments to convenient conflicts. However, in the case of Ukraine, likely under pressure from politicians from Switzerland's ruling far-right SVP party who oppose 'excessive' material support for Ukraine, Swiss authorities have clamped down on the export licence.
In Switzerland, the debate on Ukraine and long-standing Swiss neutrality has grown increasingly louder. On Wednesday, the Swiss government announced that it would grant $100 million in humanitarian aid to Ukraine to supply drinking water and the reconstruction of damaged energy infrastructure before the winter period.
The Swiss Federal Council's decision to join European sanctions against Russia following its invasion of Ukraine has reignited this debate. The far-right maintains that Switzerland is undermining its neutrality in supporting Ukraine. President of the Confederation and Minister of Foreign Affairs Ignazio Cassis has argued that Switzerland's support for Ukraine does not breach the country's neutral foreign policy.
As of August, Swiss authorities have transferred over $106.2 million in humanitarian aid. This includes 135 tonnes of medical and sanitary equipment and 3,500 tonnes of relief supplies to Ukraine and neighbouring countries.